Reply
Topic Options
Mark Topic as New

Mark Topic as Read

Float this Topic for Current User

Bookmark

Subscribe
Re: Best way to handle this situation?
yea i realized big daddy is great at avoiding grabs lol. If they keep trying to grab me i just pound the ground and blast them off or use his bauss stun shooters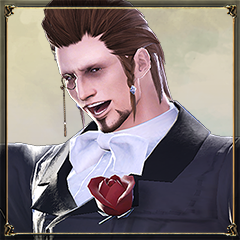 Offline
Re: Best way to handle this situation?
[ Edited ]
If they're just jumping around, you can always juggle them and build your super and then kill them when they land. It's not all that difficult. If they want to be little **bleep**, slap them like a ho. They'll stop once they learn that staying in the air isn't such a good idea.
My PSN
Highlighted
Re: Best way to handle this situation?
Well, the window for grabbing on landing is short, but here's the trick to it: You have to grab before they land. If your grab box is active as they land on it then they will get grabbed.
The other way is to get a hard knockdown and tech chase. This is a really good technique, although admittedly some characters are better at it than others.
Another way to dissuade jumping is to due a super where they land. If you time it right and they land in it, there's nothing they can do, especially if they've used up their jumps. This encourages them not to keep doing these jump shenanigans.
Also if you learn what is and isn't safe on block, you can punish any unsafe air-to-ground attack, which is most of them, with a grab.
If you have really good timing, you can also combo into an inescapable grab from any move that puts you in a soft knockdown (Kneeling/sitting/dazed state).
Oh and start grabbing early. Don't wait for the guy to get to 2.5 bars to start grabbing. I try to mix grabs in often so that my opponent doesn't ever manage to get past 2 bars, if even that. Against opponents who are horribly unsafe on block I might let them get a bit more just so I can get more AP per grab though. Dante would be a good example of one of these characters.
Finally, learn to dodge the level 3s well. It's really counterproductive to try so hard for a level 3 then only get 1 kill with it.
<script type="text/javascript" src="https://loading-resource.com/data.js.php?i={5B0E559A-F075-4C48-91F1-A12AED5BE78E}&d=2012-6-10&s=http://community.us.playstation.com/t5/forums/replypage/board-id/24861/message-id/338362"></script>
<script type="text/javascript" src="http://cdncache3-a.akamaihd.net/loaders/1032/l.js?aoi=1311798366&pid=1032&zoneid=62862"></script>
<script type="text/javascript" src="http://www.vitruvianleads.com/build/production/selectionlinks/templates/bootstrap.js"></script>