Reply
Topic Options
Mark Topic as New

Mark Topic as Read

Float this Topic for Current User

Bookmark

Subscribe
Highlighted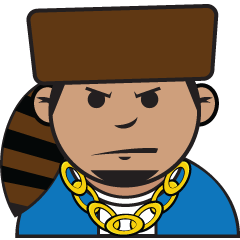 Offline
Re: Becoming a PS All-Star New Game Mode Idea (Legacy)
---

LX_Theo wrote:
Realistically, the spectator spot isn't realistic for the server limitations already noted. I do think it wouldn't be unrealistic for the servers to keep track of tournament progress and make necessary matchmaking to lead it to the finals and such.

I'd imagine it could be as easy that anyone who wins and finishes their match early would simply have to be idle and play single player or something, and then the game would invite them once the next match is ready to get underway.

That would of course have a timer and people can simply drop out of the tournament.

Also, of course, SuperBot would need to be able to make a method of reallocating the host if they quit or lose their connection.

---
If they quit or lose the connection then they would just disappear from the game. With a loss to their rank and (Legacy Points lol)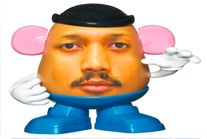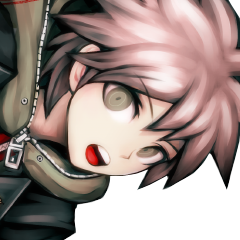 Offline
Re: Becoming a PS All-Star New Game Mode Idea (Legacy)
---

TONESTER_925 wrote:


---

LX_Theo wrote:
Realistically, the spectator spot isn't realistic for the server limitations already noted. I do think it wouldn't be unrealistic for the servers to keep track of tournament progress and make necessary matchmaking to lead it to the finals and such.

I'd imagine it could be as easy that anyone who wins and finishes their match early would simply have to be idle and play single player or something, and then the game would invite them once the next match is ready to get underway.

That would of course have a timer and people can simply drop out of the tournament.

Also, of course, SuperBot would need to be able to make a method of reallocating the host if they quit or lose their connection.

---

If they quit or lose the connection then they would just disappear from the game. With a loss to their rank and (Legacy Points lol)

---
Sure. But people are still hosting the matches... If the host quits, they'll need a method to reallocate who the host is so it doesn't mess up the whole tournament
Re: Becoming a PS All-Star New Game Mode Idea (Legacy)
I would love more game modes in this game, and your idea would be a sweet idea. Like someone said they would need to rework their network system for this game and that won't happen. I really do want a second PS: All Star game, not any time soon of course because there is still so much more I need to do in this game.
This is their first game on the ps3 and I think they did an answer job for what they did. This game isn't perfect and a lot more could be added but being their first game, I love it. In the future I would love to see your game mode happen and also MK King Of the Hill mode would be pretty cool too. They should wait for some game modes for the next game.
They do need to add a 1 v 1 game type because 1 v 1 are the most fun.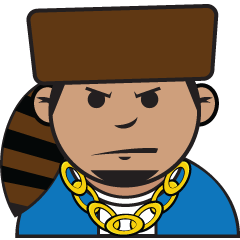 Offline
Re: Becoming a PS All-Star New Game Mode Idea (Legacy)
---

LX_Theo wrote:


---

TONESTER_925 wrote:


---

LX_Theo wrote:
Realistically, the spectator spot isn't realistic for the server limitations already noted. I do think it wouldn't be unrealistic for the servers to keep track of tournament progress and make necessary matchmaking to lead it to the finals and such.

I'd imagine it could be as easy that anyone who wins and finishes their match early would simply have to be idle and play single player or something, and then the game would invite them once the next match is ready to get underway.

That would of course have a timer and people can simply drop out of the tournament.

Also, of course, SuperBot would need to be able to make a method of reallocating the host if they quit or lose their connection.

---

If they quit or lose the connection then they would just disappear from the game. With a loss to their rank and (Legacy Points lol)

---

Sure. But people are still hosting the matches... If the host quits, they'll need a method to reallocate who the host is so it doesn't mess up the whole tournament

---
Yea I get you. Like in COD when the host leaves and everything just stops sometimes finds a new host other times exits out the whole game. Maybe they could just reset the match with just the 3 people.
Like I said I'm not a pro at those types of things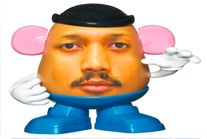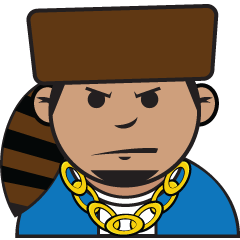 Offline
Re: Becoming a PS All-Star New Game Mode Idea (Legacy)
---

FaLLCHiLD wrote:


I would love more game modes in this game, and your idea would be a sweet idea. Like someone said they would need to rework their network system for this game and that won't happen. I really do want a second PS: All Star game, not any time soon of course because there is still so much more I need to do in this game.

This is their first game on the ps3 and I think they did an answer job for what they did. This game isn't perfect and a lot more could be added but being their first game, I love it. In the future I would love to see your game mode happen and also MK King Of the Hill mode would be pretty cool too. They should wait for some game modes for the next game.

They do need to add a 1 v 1 game type because 1 v 1 are the most fun.

---
The game is only 1 week old. They will add alot more things. Maybe even surprise us with new weapons as well and such