Reply
Topic Options
Mark Topic as New

Mark Topic as Read

Float this Topic for Current User

Bookmark

Subscribe
Highlighted
11 replies 743 views Edited Oct 5, 2012
Recently, I've been seeing threads about the character roster amount, even some purely ridiculous ones... (27? Really dude?) So I'm here to shead some light on eyes shrouded by darkness...
As we all know, there was an old character leak a long while ago. At first, we didn't believe it, but as they started to confirm the characters from the leak, we excepted the fact that it's 100% legitimate. Now, all the characters on that leak have been revealed, or did they? Think back to the leak; wasn't there 2 "?" on there? Now if the leak is legit, that means that there will be 2 more characters to be revealed, unlockable secrets in the game, or the first 2 DLC's, which would most likely be released within the games first week of release.
Either way, not all of the characters are released yet. That means, mainly to the hard-headed people making ridiculous assumptions or annoying fabrications about the roster size, there will be a GUARANTEED 22 characters on the game!
Here the leak to refresh everyone's memory.
http://oyster.ignimgs.com/wordpress/stg.ign.com/2012/07/Z14ji.jpg
Fender Bender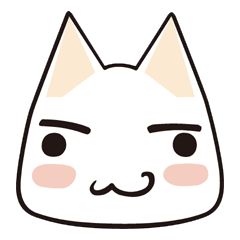 Registered: 03/07/2009
Offline
2718 posts
Re: At least 22 characters
Oct 6, 2012
True, but why would they put a random select icon with characters on a leak? That would be a pretty dumb idea. Plus they probably wouldn't use 2 "?" for random select. No game does that. Also, like I said in my previous thread, the Team Undefined page Facebook likes have been reset, possibly leading to a character reveal.
Re: At least 22 characters
Oct 6, 2012
There was half finished characters in the beta
Join my tournament!
http://community.us.playstation.com/t5/PlayStation-All-Stars-Battle/Tag-Team-Takedown-Tournament/m-p/37621483#M18186
Treasure Hunter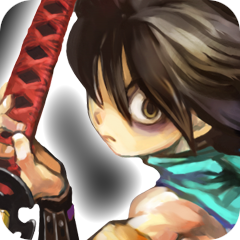 Registered: 01/30/2010
Offline
6850 posts
Re: At least 22 characters
Oct 6, 2012
Re: At least 22 characters
Oct 6, 2012
here
28/07/2012 11:02 PM 3,686,528 css_background.ctxr
28/07/2012 11:02 PM 23,296 css_character_icon_coleevil.ctxr
28/07/2012 11:02 PM 23,296 css_character_icon_coleg.ctxr
28/07/2012 11:02 PM 23,296 css_character_icon_dante.ctxr
28/07/2012 11:02 PM 23,296 css_character_icon_heihachi.ctxr
28/07/2012 11:02 PM 23,296 css_character_icon_jak.ctxr
28/07/2012 11:02 PM 23,296 css_character_icon_nariko.ctxr
28/07/2012 11:02 PM 23,296 css_character_icon_raiden.ctxr
28/07/2012 11:02 PM 23,296 css_character_icon_ratchet.ctxr
28/07/2012 11:02 PM 23,296 css_character_icon_sackboy.ctxr
28/07/2012 11:02 PM 23,296 css_character_icon_sirdaniel.ctxr
28/07/2012 11:02 PM 23,296 css_character_icon_spike.ctxr
28/07/2012 11:02 PM 23,296 css_character_icon_toro.ctxr
28/07/2012 11:02 PM 12,800 css_character_unlockable_icon.ctxr
28/07/2012 11:02 PM 28,416 css_character_window_normal.ctxr
28/07/2012 11:02 PM 28,416 css_character_window_selected.ctxr
28/07/2012 11:02 PM 7,168 ui_cs_cpu_difficulty_menu_bar.ctxr
28/07/2012 11:02 PM 56,448 ui_cs_header_text_characterselect.ctxr
28/07/2012 11:02 PM 5,376 ui_cs_team_icon_blue.ctxr
28/07/2012 11:02 PM 5,376 ui_cs_team_icon_green.ctxr
28/07/2012 11:02 PM 5,376 ui_cs_team_icon_red.ctxr
28/07/2012 11:02 PM 5,376 ui_cs_team_icon_yellow.ctxr
28/07/2012 11:02 PM 35,968 ui_cs_text_colradec.ctxr
28/07/2012 11:02 PM 54,784 ui_cs_text_fatprincess.ctxr
28/07/2012 11:02 PM 60,032 ui_cs_text_indicator_ready.ctxr
28/07/2012 11:02 PM 32,128 ui_cs_text_kratos.ctxr
28/07/2012 11:02 PM 36,736 ui_cs_text_nathandrake.ctxr
28/07/2012 11:02 PM 36,608 ui_cs_text_parappa.ctxr
28/07/2012 11:02 PM 45,824 ui_cs_text_slycooper.ctxr
28/07/2012 11:02 PM 37,760 ui_cs_text_sweettooth.ctxr
Treasure Hunter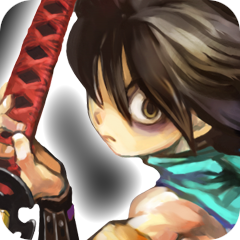 Registered: 01/30/2010
Offline
6850 posts
Re: At least 22 characters
Oct 6, 2012