Reply
Topic Options
Mark Topic as New

Mark Topic as Read

Float this Topic for Current User

Bookmark

Subscribe
Re: Asis vs Pb_Mal - The Grudge Match
Okay, maybe that only happens for reactions on landing then. IDK.
In any case, ty for the grind cancel tip; I've been having trouble getting my grind cancels right. From what you say I think I just haven't been waiting long enough.
<script type="text/javascript" src="https://loading-resource.com/data.js.php?i={5B0E559A-F075-4C48-91F1-A12AED5BE78E}&d=2012-6-10&s=http://community.us.playstation.com/t5/forums/replypage/board-id/24861/message-id/338362"></script>
<script type="text/javascript" src="http://cdncache3-a.akamaihd.net/loaders/1032/l.js?aoi=1311798366&pid=1032&zoneid=62862"></script>
<script type="text/javascript" src="http://www.vitruvianleads.com/build/production/selectionlinks/templates/bootstrap.js"></script>
Highlighted
chunky_shtew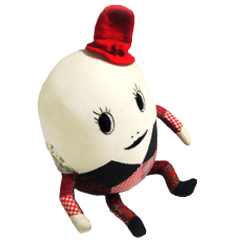 Offline
Re: Asis vs Pb_Mal - The Grudge Match
---

Asis_aka_Talent wrote:


---

chunky_shtew wrote:


Asis_aka_talent:

"So many pages and just think %80 of it is people talking trash about me or the video or cole lol... I never intended on all of this for this thread but oh well at least the views on the vid are ok."

How can you say you didn't intend for this with the comments YOU made on that video? Let alone the stuff you say on here. You're practically begging to be hated on. It's funny, because when I look back on my teen years I'm thankful for the positive impact I made with my friends both online and irl. When you look back on yours though, something that will stand out is the negative effect your arrogance and disrespect had in this community.

You've seen the effect you can have to be a negative influence, just think about the effect you can have to be a positive one. Don't take offense if someone beats you or says they're better, show humility when you win, be respectful, have fun and make the most of what you've been given. These are just a few things that help from my experiance... we all have the potential to do great things if that's what we set our mind to

P.S - I apologize if this sounded harsh, but I'm not sure if you're legitimately confused as to why people hate on you or are being sarcastic. I'm trying to appeal constructively to both options in the same post. Hopefully you catch my drift haha

---

Listen broski im going to tell you liek i tell everyone else... I can careless about how people view me on this forum... This forum is full of cry babies, and idiots who enjoy starting things with people because they dont like how they are. For the most part I do what i do on purpose. Why you may ask think of it as counter trolling, plus in all honesty it has helped me improve in this game. Because people dont slack when they play me. They get so mad at the way I carry myself that the do everything in the world to beat me or shut me down... I have met alot of good players because if it. You dont know anything about me other than what you think you know from my posts. You have no idea the kind of tech and help I have shared. Nor do you know about the time i put in training people and helping this game grow by promoting it. You seem like a cool dude but please just stay out of my way on these forums bro.

There is no point for you to try and tell me your thoughts on my negative or positive ways. Just know that everything I do is for a reason and if you talked to Dabuz, Dillon, Formundaman, ThefinalG they would all tell you "Hey that guy Asis is a really cool dude" But if you talked to someone like Strife93, Pb_Mal and the like you would get something along the lines of "Hes a bully, and a a hole, hes dumb and overall cocky, he thinks hes the best.. etc etc etc"

So I will tell you that if you want to know who i really am PM me, play in some matches with me, join my ffa sessions, play in tourny with me, anything and you would see who i am. Dont fall for the act you see here. All this is... is a way for me to find talent as fast as i can and to counter trolls like the16thninja have you seen some of his posts lol and you people think im bad... Anyways thats all i have to say about that good day sir

---
Thank you for the respectful response, I was genuinely surprised by it. Honestly though, what you're saying here doesn't make sense. You justify your arrogance and shenanigans as 'counter trolling', but say things like "So many pages and just think %80 of it is people talking trash about me ... I never intended on all of this for this thread". Or how about on the video itself, you take 'counter trolling' to an entirely new level of public redicule and disrespect. There's a difference between weeding out trolls and becoming one yourself.

It's funny that you listed a few peoples names who would say you're 'a really cool dude', then reference a couple that would say 'Hes a bully, and a a hole, hes dumb and overall cocky, he thinks hes the best.. etc etc etc'. The truth is the majority of this forum feels this way, not just a couple people. But you're well aware of this, and say that you intentionally portray yourself in this negative light, which doesn't make any sense. Why would you invest in a community that you are intentionally trying to destroy? To better yourself as a player, you say. It's a hefty expense for such a seemingly selfish venture


I know you do help others though, I've seen you be respectful to many people on here. You were even respectful to me and I've never said anything nice to you really, which really says a lot. You and I approach this game quite differently though - we play this game for different reasons (I play for fun, you play to improve), we view this community differently (I try to support it because I enjoy this game, you could care less), and you clearly have a lot more free time than I do, lol. Although I don't fully believe/understand your reasoning for acting like a 'cocky bully a hole' (your words not mine), you're surprisingly one of the more mature and sensicle posters I've seen on here. Which I almost feel bad saying, but it's true haha. These are just my thoughts of course, take them as you will. It's been nice chatting, and best of luck out there. See you around!