Reply
Topic Options
Mark Topic as New

Mark Topic as Read

Float this Topic for Current User

Bookmark

Subscribe
Highlighted
As promised my visual proof. As well as my talk with Omar
[ Edited ]
74 replies 3592 views Edited Oct 25, 2012
Ahhh... Twas a night to remember. Lot's of fun. Met some cool peeps. More importantly though met Omar! (and chan but when I asked him about DLC he wouldn't budge). Now i've posted a link below my shpeel with some pics from the event. As well as my picture with omar. So if u want to skip all this go ahead and click away! I ALSO HAVE A VIDEO 1 V 1 MATCH with Omar (Nariko) Vs Another SuperBot Dev. (Raiden) But flickr is being dumb and wont let me upload it so Alas, I will post it later. Its really cool! But on to my purpose of this thread. This thread is for YOU GUYS. YOU at home who couldn't attend. Basically here is what I got out of my convo with Omar. There He was just sitting on the couch that was facing the BIG screen. He wasn;t doing anything besides watching players having a blast on the Gigantic screen. So, with my poster in hand I went up to him, greeted myself, shook his hand got my signature, and waved goodbye. But not before getting my burning questions answered. SO i asked and he responded. In a nutshell heres what went down.
1. I asked about the final four (crash, cloud, wander, snake) now the way he responded did not deny if they will eventually come out but he assured me they aren't on the disc. "what you see now is the final build of the game." "We've got 20 characters, the characters you are seeing now are the ones that will be on disc when it comes out next month." i should point out that my friend asked him regarding crash bandicoot and activision and he said "We are still working on it." So he at least confirmed they are pushing for crash.
when he asked for my name so he can sign my poster I joked that it wasn't for me, that it was for my mom and my mom wanted crash bandicoot. "She's Old - school" I told him. He laughed and it wasn't until i got home that i realized that he put "To Matt from Omar! P.S. I WANT CRASH TOO!! so that was awesome!
2. I asked him about the trailer the one that recently came out and asked if there will be anymore like that in the coming weeks. "He smiled and said "There is 1 more! It's coming up!" I said WHEN! and he laughed and i told him don't tell me.. Stay Tuned? He laughed and said "Exactly"
3. Paul Gale - Now I know paul wasn't out on a mission to ruin this game.And in fact, I think he only meant well. But in the process it was sad to hear that Omar wasn't his biggest fan. "Paul Gale is a phony" Omar said. " I met the guy like 1 time." "And His supposed source was only with us once in a focus testing group which was when the game was still in it's title fight days." "What Paul's doing is he is going around giving out false info to the fans and then we take the heat for it when it turns out to be untrue." "I dont know who he is. I have no personal ties to him."


SO THERE YA HAVE IT. take it for what you will. But just know. I am NOT trolling. I am telling you all what needs to be known so we can stop hoping for something to come on launch day that wont be there. I played with many many characters from the game and i have to say. they all rock! From Nariko and Dante's combo heavy style of play. tp heihachi's hilarious lvl 3 super. Jak and DAXTER needs another game already. His model in HD looks amazing. And im not just saying that because i am a naughty dog fan. In the end. My intention for this post was to give you guys info from a RELIABLE source this time. So there ya have it. I will try to upload the 1 v 1 match between Omar and a fellow superbot dev tomorrow. It was waaay intense. UPDATE: here's the videohttp://www.youtube.com/watch?v=_4lrFk0gSC0
any other questions, Ask away! And one last thing. As promised, my pictures! http://www.flickr.com/photos/betaplayer/
PaypayTR
Uncharted Territory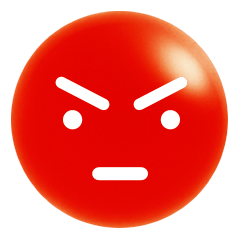 Registered: 06/16/2010
Offline
1494 posts
Re: As promised my visual proof. As well as my talk with Omar
[ Edited ]
Oct 25, 2012
Dude I think I was the guy right after you talked to Omar. I said should I ask about Crash. LOL. About Paul Gale...if Omar really said that, I think it is f-ing hilarious!! I did see Paul at the event. I didn't approach him or anything. I did want to say hi to Omar, and get my poster signed. I wanted to ask more questions, but got nervous!! He was a cool guy, I think he rolled his eyes at me when I turn asking him about Crash which is understandable LOL Good times though!!!
Lombax Warrior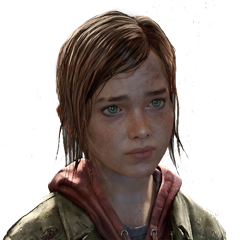 Registered: 08/25/2012
Offline
151 posts
Re: As promised my visual proof. As well as my talk with Omar
[ Edited ]
Oct 25, 2012
No way! you probably were. I told you not to ask him though. that he was burnt out already with Crash questions. LOL! good times man. as for paul, Omar DID say that. Why would i make it up? I have nothing against paul gale i met him he's a cool guy. But it's just sad that his source wasn't 100 percent reliable.
Re: As promised my visual proof. As well as my talk with Omar
[ Edited ]
Oct 25, 2012
Omar looks like a really cool and mellow guy. I know this game will be a blast, he's working hard and it's showing off in the game.
"I'm the bad guy......I'm fine with that."
Lombax Warrior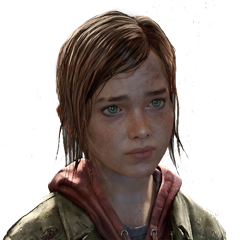 Registered: 08/25/2012
Offline
151 posts
Uncharted Territory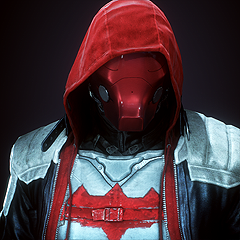 Registered: 10/06/2008
Offline
1234 posts