Reply
Topic Options
Mark Topic as New

Mark Topic as Read

Float this Topic for Current User

Bookmark

Subscribe
Highlighted
14 replies 237 views Edited Dec 6, 2012
Want to get good with sly but him not being able to block is crazy difficult to get accustomed to. Also his moveset is the weirdest since its mostly gagets. Any tips?
xxZ3rO_CaL_PwNxx
Hekseville Citizen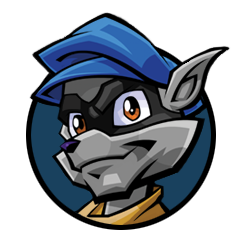 Registered: 11/17/2012
Offline
358 posts
ElevenCarrot11
I Only Post Everything

Registered: 08/31/2012
Offline
977 posts
Re: Any experienced slys?
Dec 6, 2012
Side Triangle
Down Square (Air)
Up Circle
Down Circle (Place mines as much as possible!)
Up Triangle (Teleport)
Sly can Glide
Sly can counter (circle)
Sly has a high jump (Up X)
epifanio_d
Hekseville Citizen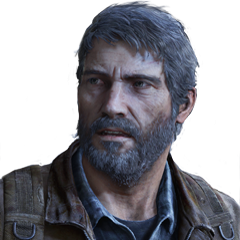 Registered: 11/24/2012
Offline
406 posts
Re: Any experienced slys?
Dec 6, 2012
Actually zero is right. You should look to be behind them as much as possible and if you find yourself in front counter and you'll send them flying keeping you safe. Not being able to block is a bit weird especially when someone activates a special but you can also use up + triangle to get behind them as much as possible to avoid it. Up+circle when people are clustered. Mines help. He's pretty easy to use you after you adjust.
Re: Any experienced slys?
Dec 6, 2012
I play Sly all the time, I have him at just under 800. I personally never use the invisibility cuz people tend to yell at players that do that lol. I always make sure I have a mine placed. When someone is crumpled on the ground I always do side circle or throw a clock to have them stunned when they get up. than ill either go into a backstab or a square, square, up square, square combo.
His exploding barrel is great against most projectiles, they bounce right off of him and it nets a good chunk of ap if u blow someone up. Its good for creating space but it takes a little while to pull off. I suggest using it while falling into a group of enemies and releasing it just before u hit the ground. The teleport is amazing for dodgin supers and his decoy is awesome against almost all attacks.
His aerial neutral triangle is great for starting and extending combos. The rage bomb (down triangle) inverts the opponents controls and is pretty good at setting up a super (they get confused and cant jump out of the way. Sorry I cant go into more detail but I have to go write an exam lol. Id be down to play u in some 1v1's to help u out if u want.

Re: Any experienced slys?
Dec 6, 2012
Spam side triangle and throw your level 1 around without a care you'll win almost 100% of the time.
I'm serious, superbot is **bleep** awful at balancing and Sly's up there with Sackboy
Re: Any experienced slys?
Dec 6, 2012
Yeah I get what you mean, like whenever someone uses a lvl 1 on me, I tend to dodge roll with him and just end up dying and looking like an idiot. Get used to teleporting with up triangle. His TNT barrel is also good since it can pretty much block all projectiles INCLUDIND radecs sniper so that's awesome. Also try using neutral circle a lot, his counter move, and when u go behind them after u counter, just spam square and you'll steal some AP and send them flying. I tend not to go invisible since a lot of people rage, i only go invisible if there's like 10 seconds left in the game and I need a quick kill with a level 1 super. Hope this helps!
DarkErazor
Hekseville Citizen
Registered: 11/26/2012
Offline
298 posts
Re: Any experienced slys?
Dec 6, 2012
I'm sorry, but as you claim to be better than half the forum, I see no reason to share anything with you. If you are that good, you can figure it out yourself. But first you need to learn how to approach Evil Cole with Dante
The Jak Archives:
http://allstararena.com/threads/the-jak-archives.449/