Reply
Topic Options
Mark Topic as New

Mark Topic as Read

Float this Topic for Current User

Bookmark

Subscribe
Highlighted
9 replies 378 views Edited Mar 28, 2013
(There's supposed to be 4 squares in the air, not just 3, messed up a bit there)
So I battle this person online who did a similar (if not the same thing if I remember) so I decided to try it and BAM! Here you go, a grand invitation to add 50% more Raiden players online =D (actually just hoping this to enrage the community, therefore to enrage whoever is still working on PSASBR to fix stuff like this lol... WHY did they add a bounce to Raiden's down grab... why)
Again, 4 squares, not just 3.
~GL
#PrincessPowerhouse
Mar 28, 2013
This is already known.
Currently Playing: Playstation not All Stars Battle Royale
Uploaded with
ImageShack.us
HarryBoughZack1
Lombax Warrior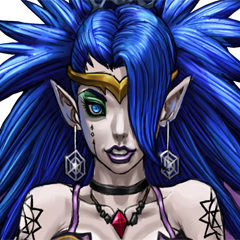 Registered: 03/08/2013
Offline
171 posts
Mar 28, 2013
Is it bad if i main raiden?
my PSN sonicjamareiz
mains- Spike, Jak, Sackboy,
♪I know of a place where you never get harmed. A magical place with magical charms. Indoors! Indoors! Indoors!♪ Take it away Penny.~Sponge Bob
Mar 28, 2013
---

BIG_C_23 wrote:


That is a bot he is hitting, bots dont avoid things. Can you make a video against a live human player, this wont work.pretty sure you have enough time after the Up Triangle to jump

---
I'll try and test it again throught, but according to the combo/hit counter displayed on the top right of the screen, you are unable to. The key on doing this combo is doing it close to the ground, this way you can super and land it before your opponent can air recover. The combo resets (the most bottom number) when the player(or bot) has the ability to react, and that counter doesn't restart during the combo. You're only allowed to input when you're allowed to air recover: if you time this too early or to high, your opponent will be able to recover and more than likely punish you big time (this took me quite awhile before I could pull-it off semi-consistantly, I personally think it's more challenging than Dante's Empy Cancel.)
~GL
#PrincessPowerhouse
Re: Another Raiden KCs??
[ Edited ]
Mar 29, 2013
---

GameLink7 wrote:


I didn't know about it XD But I figured when I did, some might have missed it I guess, and therefore starting the domino effect. Though honestly, Dante's Empty Cancel is easier to land than this is XD

~GL

---
I can do this in a heartbeat but not do Dante's Empty Cancel to save my life....
Currently Playing: Playstation not All Stars Battle Royale
Uploaded with
ImageShack.us