Reply
Topic Options
Mark Topic as New

Mark Topic as Read

Float this Topic to the Top

Bookmark

Subscribe
Highlighted
Another Crash Bandicoot update
10 replies 983 views Edited Nov 12, 2012
Re: Another Crash Bandicoot update
Nov 12, 2012
Idk why its not letting me see the website I read but if the website doesnt work go to google and type playstation all stars battle royale another crash update n click on the examiner.com
Uncharted Territory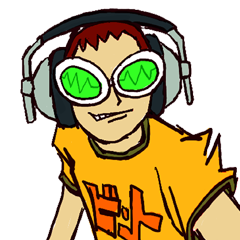 Registered: 08/19/2012
Offline
1785 posts
Re: Another Crash Bandicoot update
Nov 12, 2012
I'm really glad to see that Superbot is doing the best they can to get the fans what they want, to me it's a sign that this company will have a great future even after All-Stars is finished with it's DLC and all, I've said time and time again that Crash isn't onme of the characters I'm hoping for but I get how important he is to Playstation fans and I have played a few of his games and I loved them so I would give Crash a try if he made it but ya know I loved Marvel Vs. Capcom 3 and Ultimate and while I wasn't part of the Megaman craze I do understand why he was important to people, I'm a Megaman fan myself but I'm not **bleep** over the things Capcom has been doing with him but the point is while Megaman X was considered for UMVC3 Nitsuma supposibly didn't even try to put him in because he felt that his moveset wouldn't be diverse enough.
So Omar and the rest of Superbot gets a lot of respect for me.
Re: Another Crash Bandicoot update
Nov 12, 2012
Here's the quote:
'Yeah. I have to say it's not that Superbot is some independent developer chasing down third-party characters. This is a negotiation that happens on a much higher level than Superbot, with Sony and Activision, these two giant companies.
And I completely understand how big and important a character like Crash is to the PlayStation universe. We want to make it clear to fans that we understand how important a character Crash is to the PlayStation universe. Obviously, we try everything in our power to try and get characters like Crash.'

Re: Another Crash Bandicoot update
Nov 12, 2012
So basically: Activision is being tight on Crash (even though they really have no reason to be).
Regardless, I'm half heartedly expecting there to be a Day 1 patch that includes the four characters Paul Gale proposed. Reason being so that people who get the game early don't ruin the surprise. Kojima did it with Raiden in MGS2 years ago.
SasukeY6JUchiha
Hekseville Citizen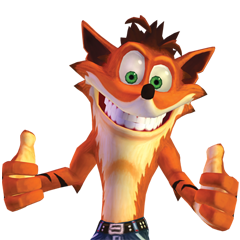 Registered: 08/15/2009
Offline
277 posts
Re: Another Crash Bandicoot update
Nov 12, 2012
TheGoldenMonky5
Hekseville Citizen

Registered: 09/29/2012
Offline
343 posts
Re: Another Crash Bandicoot update
Nov 12, 2012
Tell them too get off the nutsack of Call of Duty fans (myself included cause I'm getting black ops 2) and bring Crash back! (Tell Activison that)