Reply
Topic Options
Mark Topic as New

Mark Topic as Read

Float this Topic for Current User

Bookmark

Subscribe
Highlighted
7 replies 133 views Edited Feb 27, 2013
That would rather have 1v1 ranked/new game modes and bug fixes than more dlc.
I have no idea why items and hazards are in a RANKED mode. I'm all for them just keep that crap in quick match. Give us the options to do those things instead of Zeus thank you
Feb 27, 2013
If supers werent the only way to ko someone in this game then id be all for 1v1. too many times ive played stock and earned a level one just to watch people run around the map because their down to their last life. it turns into a who has less patience and will quit before the other person type of match. big stages have no place in a game with a battle system like this.
Feb 27, 2013
No you're not the only one as far as modes go. This game desperately needs a mode that uses real health, I've basically put it down for good due to how little fun the kill system is. The game itself is good because of the move sets, some great characters, stages, etc, but the actual combat itself just gets old fast and the kill system has it's clear flaws. I actually can't enjoy 1-on-1 matches at all, because it just reduces into who got their special 1st (or who hits with what is usually the very random gamble of using your special).
If they just tweak it so that everyone has 100/200/300, or whatever "AP" and getting punch loses AP (possible as shown in trial mode), you have the beginning of a solid health system. If items are a problem, the mode can lose them, but again I think it just needs a reverse effect. I think a real health mode is very possible, and if word got out it may also raise some sales because I know quite a few people who avoided this game for the sole reason that damage wasn't in a fighting game.
Lombax Warrior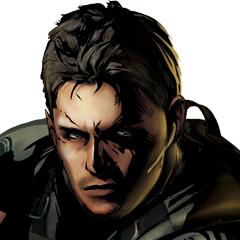 Registered: 10/10/2009
Offline
148 posts
Feb 27, 2013
I don't think the roster right now is more important than frame rate issues with cerain stages hell the last dlc brought more problems than it solved and now they are adding more dlc without anything getting fixed? Fix the game first then add characters we want
Feb 27, 2013
I would say health wouldn't work in this game. I think a system where when your "health" was depleted, you would be dazed (like you got eaten by the fish in Sandover Village or didn't keep up with the level in Alden's Tower etc.). That way, the focus is still on the supers, but you do care about not dying as well. What this would do is make it so everyone has a way to confirm a super (just beat them to "death", then use a super).
Add in a system where you could break combos by sacrificing a fixed amount of AP, and a handicap system where certain players can increase or decrease their AP gain or "health" meter, and we have 3 options that would spice up the game.
So far the only cool game mode I play is an offline custom game mode that I saw either here or the subreddit: Stock 30, Highest Item Spawn rate, Medusa's Gaze only, Practice Medium stage.
Feb 27, 2013
---

nch2112 wrote:
Adding garbage DLC to a buggy game makes no sense.

---
The DLC is being developed separately from the bug fixes. They are being worked on at the same time. The DLC was just completed first. Show some gratitude that this game isn't being abandoned. Although it might if this is the way the fans treat developers for giving them new content that they don't have to get.