Reply
Topic Options
Mark Topic as New

Mark Topic as Read

Float this Topic for Current User

Bookmark

Subscribe
Highlighted
All-Stars needs a new title
35 replies 709 views Edited Sep 23, 2012
I think Playstation All-Stars Battle Royale needs a name change. I should aptly be renamed "Playstation Promotions Battle Royal" as that is what clearly has been chosen for the directions. I was first excited about a cross-over brawler that would use Playstations most iconic figure. I'm sure all of us in the beginning hoped that we'd get game which paid homage to the playstation brand / legacy. Giving back to people that became fans and supported the brand. So far I believe we are From this, instead we have a game that is filled with characters we don't care about, filler characters and Character who Not in the slightest invoke the ideas of playstation.

For this game to be truly meaningful it would be wise to pay homage too all the areas of playstation, PS1, PS2, PS3, Playstation Network, PSP and the Vita.

So Lets take a look at the roster so far.(ordered by appearance on All-stars roster)

Kratos- The god of wise very Good choice, a popular Character since his appearance on the PS2, with appearance on psp and Ps3 he definitely invokes playstation is ones mind. (PS2)

Fat Princess- the only PSN representative, quite a difference choice, Understandable but Not particularly special. Personal choice would be the 'Journey' characters. (PSN / PS3)

Heihachi- I truly love Tekken, but this choice is a little weak. Clearly chosen to help promote TT2 as a young heihachi is used (I know he is young in thru original tekken), clearly chose to the fill fighting game Character role. Honest doesn't invoke playstation when he comes to mind. Character debuted on arcade machines.
Cole Macgrath- of infamous fame, one of PS3 more well know heroes / ant-hero. Choice is Good. Nothing particularly wrong bar the Character choice of evil cole that will later be discussed. (PS3)

Toro- what can I say about toro, he is one the playstation Japanese mascots. Understandable, Not particular interesting for western audience but still a solid choice. (PS1)

Parappa- Kick - Chop one of playstation 1 most memorable characters, a very Good choice definitely represented the playstation brand. (ps1)

Radec- appears in KZ2, Not a very interesting Character besides his baller looking armor, the game needed villains I guess and the helghast are one the the view recognizable evil playstation races.(ps3)


Big Daddy- Why are you Even in this game???? From the game bioshock, he scream xbox 360, he debuted on xbox 360 a whole year before playstation. Most fans of this series would largely associate him with 360 or PC. He is one of the characters that was clearly introduced to the game to help promote the series of playstation for the upcoming bioshock infinite. Terrible choice for PLAYSTATION allstars. (Note I'm Not bashing the Character but playstation fans can think of way better characters to add) (PS3)


Nathan Drake- its Nathan drake, nuff said (PS3)

Sweet tooth- From the longest running playstation series, you get a pass (ps1)

Sly Cooper- Doesn't resonate with me personally but a very Understandable inclusions. Even though I'm Not a fan, when I think sly I think playstation. (ps2)

Jack and Daxter - The Naughty dog duo From the ps2 series, naughty dogs buddy pair and very much a part of Playstations legacy. A definite inclusion(PS2)

Sackboy - PS3 aged mascot so focuses he is in.(PS3)

Dante - I have a big problem with the inclusion of this Dante. Dante of dmc is Not the Dante of Devil May Cry. Devil may Cry Dante is the Dante that that pays much more homage to playstation then this fraud who has been clearly put into the game to promote the new dmc game. Even capcom know which Dante to put into their games (see marvel vs. capcom). One of the
slaps to the face the fans have received (PS3 this is Not the real Dante)

Ratchet and Clank - the other buddy duo of playstation, they have definetely left their mark on the playstation and are deserving of a place(Ps2)

spike- From ape escape, pretty popular playstation game From the early days. Fans love Spike Guy...Right Guys?? Guys??(ps1)

Evil Cole- Filler Character, sure a lot of games out their have there semi identical characters (Ryu and ken, Kazuya and heihachi) it's common place in fighting game. Even though this is common place in fighting games these characters were still unique and different they weren't the same person just one who was happy and one who had an attitude problem. The Biggest gripe I have about evil cole is his inclusion could have possible pushed out a more unique and interesting Character another slap to the face.(ps3)

Raiden- The kick to the balls, Raiden the bait and switch hero of MGS2, and the upcoming Overpowered cyborg ninja of MGRising Revengeance. To date Raiden has stared as the main Character in 1 mgs game and will be the main
Character in Rising. Now Lets think about this, Metal Gear Solid a series that is synonymous with playstation history, and has one of the most popular and well recognized main Character in gaming. And Superbot give us Raiden. Good one Superbot the bait and switch of MGS2. How's about next time we put solid snake in the game you know the main Character of MGs1 and 4, With MGS1 being one of the games that bolstered playstation image, or maybe Big boss Lead in MGs3, Portable Ops and Peace Walker and the upcoming grounds zeroes. (ps2)

Nariko- Superbot felt the only other Playstation recognized able heroine was Nariko of Heavenly Sword. Good Character but doesn't leave behind a true playstation legacy. (ps3)

Sir Dan- Screams playstation as much as jack Skellington screams night mare before Christmas(ps1)

OK Lets take a look at the breakdown.
PS1- 5
PS2- 6
PS3- 8
PSN-1
PSP- 0
PSV- 0

you may think that is a decent spread, on paper I'm sure they thought it was a Good mix. Unfortunately a lot of the characters don't have much meaning to the gamers.

Lets look at ps1, they have toro, sir Dan, spike, parappa, sweet tooth. Im sure within 1 seconds most playstation fans can think of way more iconic characters then those appearing. PS1 had a some huge series to draw From. Metal Gear Solids, Solid Snake. The Many Final Fantasy games, Cloud strife, sephrioth, Squal, Zidane. What about the 2 characters that were as Good as a mascot crash bandicoot and Spyro. Maybe the heroes From some of Playstations most critically acclaimed games Ico and Shadow of the colossus. Its just a thought, have characters that truly embody the fan base Not those who just have appeared on the console a bunch of times.

What about the Vita, sure it doesn't have the most we'll know characters. But look at kat From Gravity Daze, she has become a huge fan favorite and should definitely be included.

I think there has been a true failing on superbots behalf to provide homage and respect the playstation brand and legacy has on offer. Instead they have chosen the cheap route of this being a cross promotional brawler. Where its goal is to promote and help sell game just coming into the market or those that have just entered.

I think superbot need to take a long hard look at what they are making, and better communicate this. The people wanted a homage to Playstation, Superbot wanted a cross promotional game. Please communicate this, so far your community communication and lack lasted at best, I'm sure Clockw0rk is want to speak out, un-gag yourselves its doing more harm then Good.

PS. Not having any reveals at TGS defintely did alot more harm then good, one of the most dissapointing decisions I've seen in a while, great way to kill hype for your game. (Note: having these HYPE characters like cloud, Kat, Wander, Crash as DLC
or Secret Character would be extremely disappointing)

I hope one day "Allstars" is worth buying because as it stands I'll rather play a moded smashbros with Character truly worthy of holding the Nintendo flag. Or maybe ill just play a moded smash bros with Characters that should have clearly been in "allstars".

TL;DR Chose characters who embody playstation Not just the ones who appear a bunch of times. No TGS Reveals - BAD. Need more communication. Roster could be a lot better.






Uncharted Territory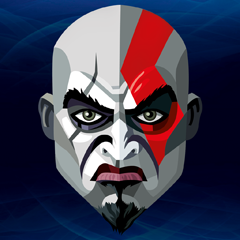 Registered: 03/07/2011
Offline
1494 posts
Re: All-Stars needs a new title
Sep 23, 2012
I won't read your time wasting thread, Brawl had a lot of third parties so lets just say big daddy is a seller, just as they could add Ezio/Connor for sells. Its still represent mostly playstation, as it is 90% playstation, even if they are no third parties, they were what made playstation throught its time.
DC Universe and Playstation Home
Re: All-Stars needs a new title
Sep 23, 2012
I don't find this thread really trolling or bad actually. It's an opinion! And he/she kinda puts facts in a sentence. I kinda agree here and then with your statements, but not with everything.. Ofcourse, we all want this character and that character, but that will never happen! And we can't say anything about the game
This is just a preview.. You know, the game isn't even released, so how do you know these are the final characters?
I'm just pulling this out of my box of wisdom: You just need to wait and see
Quoted from Zeothedeathgod aka mr. Optimistic: ''i am a bit disappointed by the roster''
Another Zeo quote: ''They should really have chosen a different roster''
Quoted from mtjjrstccw1 aka mr. Anger: ''my rage is shifted towards identity now''
Re: All-Stars needs a new title
Sep 23, 2012
I dont even have to read this to say its true. The title is very misleading. People think that because the title says all stars it should only be for popular characters when it's for ALL playstation characters. Why do we even need the playstation part? A game with Jrato and Ratchet with a published by Sony symbol in the corner isn't enough indication that is playstation?
Join my tournament!
http://community.us.playstation.com/t5/PlayStation-All-Stars-Battle/Tag-Team-Takedown-Tournament/m-p/37621483#M18186
Re: All-Stars needs a new title
Sep 23, 2012
But not playstation promotions battle royale just battle royale
Join my tournament!
http://community.us.playstation.com/t5/PlayStation-All-Stars-Battle/Tag-Team-Takedown-Tournament/m-p/37621483#M18186
Re: All-Stars needs a new title
Sep 23, 2012
ItsLuigiTime
Uncharted Territory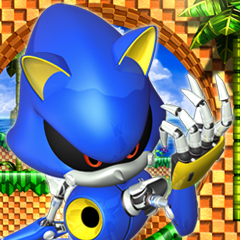 Registered: 05/12/2012
Offline
1087 posts
Re: All-Stars needs a new title
Sep 23, 2012
I do agree somewhat with your sentiments, like how many of the characters like Dante and Raiden are being used to promote upcoming games (although I have no problem with their inclusion whatsoever). I also feel that the history of PlayStation could certainly be more richly represented with more characters.
However, I would reconsider how you deem characters a "slap to the face," as I wouldn't call Evil Cole that by a long shot. Not only does Evil Cole differ heavily from his couterpart, but it makes sense and stays true to what the original inFamous series was about. Plus, aside from those two, the rest of the roster is varied and represents only one series each.
Treasure Hunter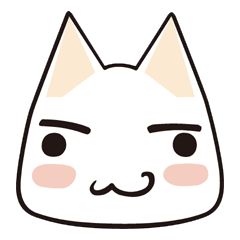 Registered: 02/25/2012
Offline
4668 posts
Re: All-Stars needs a new title
Sep 23, 2012
The name is fine. No all-star sports team has all of the stars. People once again take something at face value and demand that it holds entirely to a literal definition that's not actually accurate. Super Smash Bros. isn't just Mario and Luigi with hammers, so why does this have to instantly mean "All of the PlayStation stars should be here for the title to mean anything?"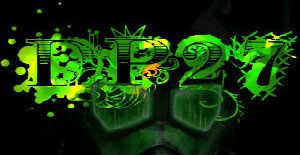 Visit PAStadium's YouTube Channel for all of your Project Axis needs!
Re: All-Stars needs a new title
Sep 23, 2012
it's not superbots fault that we are getting emo dante and raiden. the ip holders choose which character we are getting and superbot can only say no or yes. be thankful that we are getting some dmc representation.