Reply
Topic Options
Mark Topic as New

Mark Topic as Read

Float this Topic to the Top

Bookmark

Subscribe
Highlighted
19 replies 249 views Edited Jul 19, 2012
First off, is there anyone here who is a GoW fanboy/girl? or possibly just have played all 6 games?
Whether you have played every entry in the series, or atleast 1-3, or hell even 3, feel free to let me know your opinions.
Things id'd like to address is first,
MOVESET :
Now, i kinda dig the idea to use his weapons, but.. From what ive seen (havent really dug deep to find every single gameplay vid of him) They only seem to include the weapons from 3 (except for ONE move with Barbarian hammer). Now, thats kinda..well kinda lame honestly. Im aware they included the Spear of Destiny as a usable weapon by everyone. (but seriously.. thats one of the worst weapons he gets, its rather boring to use. would much have preffered to have say.. Blade of Artemis as a usable weapon) If i had designed him, i would have tied 2 of the face buttons to use his other weapons besides his Blades of Athena (contradictory when hes using the combat grapple. BoA cant do that, only blades of exile, except for in Ascension when they let the Blades of Chaos do it), and have the other one tied to the Blades. Oh, and his blocking.. havent noticed anything, but they shoudl really have him use the helios shield when he blocks, to atleast acknowledge the PSP titles.
APPEARANCE:
They use his GoW 2 skin, which, i mean is cool and all.. but not only did they over-do it on the ash on his skin (its too white.. its supposed to be more greytone.), but its completely contradictory to his moveset. He did not the claws of hades, nor the nemean cestus in 2. They would have been better off just using his GoW 3 skin.
Btw.. not digging the Deimos skin as his pre-order bonus. every game literally has 3+ bonus costumes for him, and you choose Diemos?.. i mean its better then "Fear Kratos" but still..
SUPERS:
Level 1 - Okay, so most level 1 supers are supposed to be only for one person, but with skill, kill more. Without thinking to deep into it, his current one is acceptable. If i could have choosen, i would say Army of Hades (different from my suggestion for 2) jsut fly around him like in game for a second or two, killing those who touch it. This will contribute to my idea of each super being from the corresponding game.
Level 2 - Seriously? they use the prelude magic from 3 as his lvl 2? Bloody stupid.. level 2's are supposed to be like.. cross screen style or transformation style scroller. They have like...15+ magic attacks to choose from, and they pick this one. Why not give him the Army of Hades, easily one of the most memorable magics from the series, and have they come out and in a wave formation fly to the other side of the screen killing those they touch. No? how about for the each super from its corresponding game, his level 2 could be..Typhon's Bane. there is literally, a move in game where he summons a cyclone with it and it travels in one direction and deals damage. Fits, does it not?
Level 3 - if its going with the magic system, then "Army of Sparta". It would be one of the cinamatic kill ones. Or... my personal favorite, enter Rage mode from GoW 3. As much as i love Titans Fury and Fury of the Gods (GoW 2 and 1's "rage mode", i feel liek they could stick to the "Transformation" type super, but have it be more..fitting. Pretttyyy pleaseeee Superbot? :3
ITEMS :
Spear of Destiny? please...replace with Blade of Artemis.. that has to be my most favorite weapon from the whole series, and it gets no love in All-Stars.
Boots of Hermes : not sure if CONFIRMED, however, ive seen alot of leaks. i like this idea, reminds me of the Rabbit Ears from Smash, which was always a fun item. good choice!
A fun little suggestion, the "eye of destiny" (cant really remember the name of it from the top of my head, but basically it slows time down with a green filter on the screen for a few moments) i think this would be a cool item, something that when you picks up, the user holds it up and the whole field is slowed for like.. 5-6 seconds. Could be fun.. jsut saying..
Stages :
Hades : okay, cool! i like the patapon idea.. very intuitive.
Metropolis with Hydra : Eh... no thanks. I think Metropolis could be better with a different series. Plus this ruines my hopes for a Rapture/Hydra stage. :C
Lemme know your opinions. C:
Jul 19, 2012
I've never gotten into the series. However a thread like this certainly deserves a read. I read it after all so I don't see why people who love the games wouldn't.
Here's a bump of recognition.
New site for PSABR -> http://pastadium.forumotion.com/forum
--------

"Exit the stage. Your act is over." - Vergil

"Come on, come on, come on, come on, come on! Now die!" - Albedo

Jul 19, 2012
I like the blade of artemis too, however it's less unique then all of the weapons they're using for kratos. He already has the blade of olympus.
Uncharted Territory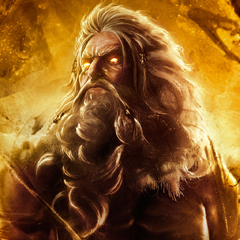 Registered: 01/06/2009
Offline
1704 posts
Uncharted Territory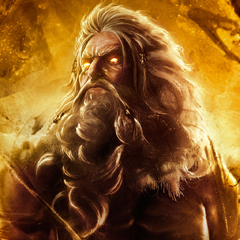 Registered: 01/06/2009
Offline
1704 posts
Jul 19, 2012
true, it may be just another sword, but if they made it a pick up item, it could be like (yes, smash again) the lazersword from Smash. I liked seeing all the characters use a sword at some point, personally, plus they could impliment the Spear as one of his up attacks (using the "shotgun" attack it has)
Jul 19, 2012
The GOW2 and GOW3 appearences are the same.
Superbot are probably too deep in development to make changes like these.
Re: About Kratos...
[ Edited ]
Jul 19, 2012
1. Kratos actually has abilities from the other games, not just GoW3; he has a few moves with the Spear & Shield from Ghost of Sparta (a charge move and a multi-hit spear barrage). He also uses his Icarus wings from GoW2. It's a pretty good mix of the most iconic weapons from all the GoW games. And to the best of my knowledge he doesn't have the Claws of Hades in this game.
2. I think his appearance is fine. The only real difference between his GoW2 look and GoW3 look are his blades. Blades of Athena from GoW2 are definitely the most iconic of the three; they've appeared in more GoW games, and they were even seen in most the most recent GoW3 trailers/posters/action figures etc. And I personally like the design for those blades more than the other two. So good call on using GoW2 Kratos.
3. the Deimos skin isn't Kratos' only skin in the game, but I think it's a really cool easter egg for GoW fans! Plus most of the "skins" from the other GoW games were just joke skins. Potato Kratos? Cow Kratos? Chef Kratos? Yeah, I'd prefer Deimos.
4. Completely agree about Kratos' Level 2. I really don't like it; it just seems so weak compared to someone like Radec or Cole's Level 2 Super. Plus lining up 2 opponents vertically is much harder than lining up 2 opponents horizontally. I just can't see me using this when his Level 1 and 3 Supers are so good. I would have preferred if his Level 2 was his more iconic Poseidon's Rage from GoW1, or even Atlas Quake from GoW2.
5. I actually really liked the Spear of Destiny, and think it makes a lot of sense for a game like All-Stars. The Blade of Artemis was devastating but wasn't much more than that; it was just a powerful sword. SuperBot has plenty of powerful swords to choose from in other franchises. But the Spear of Destiny's unique because it makes an enemy explode after being hit, releasing tons of AP. I'm really glad to see it make an appearance.
Uncharted Territory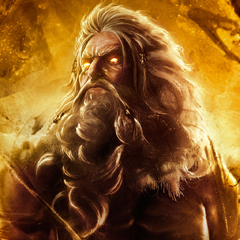 Registered: 01/06/2009
Offline
1704 posts
Uncharted Territory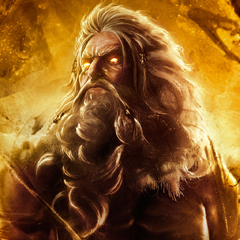 Registered: 01/06/2009
Offline
1704 posts
Jul 19, 2012
1. I would still enjoy a bigger mix, though.
2. No, hes also wearing the boots of hermes. do people not look at his feet?
not only that, his combat grapple isnt correct if hes using blades of Athena. most people may not notice it, but I do. Its not about what people "like" more when it means being incorrect. That would like having cole wear his InFamous 1 outfit by default, but still using the amp.
3. Their are still other skins besides the silly ones? GoW 3 had only serious skins (something i was a tad sad about) Ares armour, Dominus, Apollo, Forgotten Warrior, Morpheous (One i really want to see if the teams will be based on colour)
4. While Poseidons rage would be better, it still is a vertical attack, right? thats still a complaint, in my eyes.
5. Dont get me wrong, i do want the spear included, just not as an item. Having the spear as the item would be like having a ratchet and clank gun that no one ever used as the item from R&C.
Im only nit-picking on this because (obvious) i care alot about Kratos being legit in this game. Ive been waiting for something like this since Melee on Gamecube.
Uncharted Territory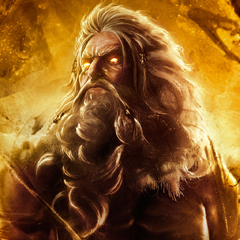 Registered: 01/06/2009
Offline
1704 posts