Reply
Topic Options
Mark Topic as New

Mark Topic as Read

Float this Topic for Current User

Bookmark

Subscribe
Highlighted
5 replies 319 views Edited Nov 4, 2012
I LOVE Fat Princess. She's my beta main and I'm sure I'll continue to use her when the game comes out. She has great Supers and a great 'arsenal' and combos, especially if you know how to use them all in unition. The only disappointing thing about the Princess is the very short time limit of her Level 3 Super. Granted, SuperBot probably didn't want to overpower (haha) a Level 3 Super that takes no effort to use once pressing R2.
WITH THAT SAID...
There is NOTHING about her Level 3 Super that drives me to earn it, as much as I like using it, which is a shame. Though I will say that I was lucky enough to score 4 kills with FP's Lvl 3 a total of 3 times. I hear most people only get 3 kills. So her Super has SOME potential but the time limit fails in comparison to button-mashing Lvl 3's like Sweet Tooth's and Kratos. Oh well, I still love Fat Princess. I just wish her Lvl 3 didn't leave much to be desired.
DannyX13
Uncharted Territory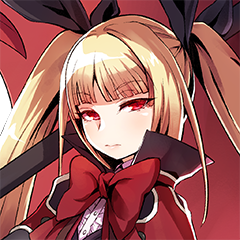 Registered: 02/06/2009
Offline
1868 posts
I Only Post Everything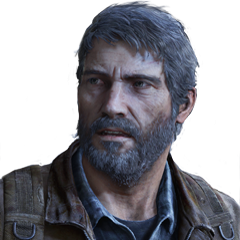 Registered: 10/21/2010
Offline
1173 posts
Re: About Fat Princess...
Nov 4, 2012
---

LikeRA1N wrote:


in comparison to button-mashing Lvl 3's like Sweet Tooth's

---
Uh... you do know that skill players can avoid his Level 3 Super easily now? The players I've encounter know how to dodge, that it's not all about button-mashing with "Square" (and because you don't really button mash..... you press "Square" & wait for the next "Square"....). Ever since I saw that, I went back to Level 1 Super once again. Best way to win with him.
You have to rely using "Circle" when they know how to avoid it, which is hard to get them when around his legs. And then there is "Triangle" when they jump in the air. You can be right about Kratos, since that's what he'll mostly rely on.
Re: About Fat Princess...
Nov 4, 2012
I like Fat Princess as a character, but don't play as her because I dislike all her supers. Lvl 1 is okay, but can be canceled (sly's is better) lvl 2 can be hard to get to people and then u have to press a button to kill them, on top of that you can still be kileld quite easily (Parapp's is better) and her level 3 doesn't garentee her any kills at all.
__________________________________________________________

1/6/2013 - Defeated the #1 player in the World in a Ranked Match.

Currently maining: Parappa

Future mains: Zeus, Issac
Re: About Fat Princess...
Nov 4, 2012
@Wesley37
I love the rage in my opponent's voice when I dodge his entire Kratos Level 3 Super. When I said 'button-mashing Supers', I was referring to the fact that you...well...mash buttons with Kratos and Sweet Tooth. Whereas with the Princess, you don't.
I find dodging Kratos' Super a bit easy. In fact, I dodge most of them well. Except Sweet Tooth's. Golly, I can't dodge Sweet's Lvl 3 Super for nothing! >.<