Reply
Topic Options
Mark Topic as New

Mark Topic as Read

Float this Topic for Current User

Bookmark

Subscribe
Re: A couple questions to the people who have played PSABR
Favorite character so far is Sweet Tooth. He is really difficult to use if you just expect him to be easy made but as a character he has a lot of great and very useful tools.
Least favorite? I couldn't get into Sly. Idk why.
Stage? So far I like San Francisco the most but I'm withholding my judgment on this for now.
Favorite series is LBP and Ratchet until Kat or Wander is confirmed if ever.
Vita version is the best in my opinion only because I work a lot and it's nice to have something like this to play on the go.
Cross play feels good. My cousin would hop on his ps3, I would play vita and we would 2v2 it up. No real lag or issues that I noticed that isn't currently associated with the beta. You can expect a great inline experience.
Honestly, if you are just getting a current gen console from Sony, go with the ps3. I say this in spite of the vitas great titles and versatility because you have more variety in choice of games and all of these psone classics and then some, along with some ps2 classics and psn games AND exclusives that haven't had a vita port on the ps3. Get the vita to game on the go. Get the ps3 for variety and more titles.
_______________________________________________________________
--- The Colossal King
--- The Gravity Queen
bob-maul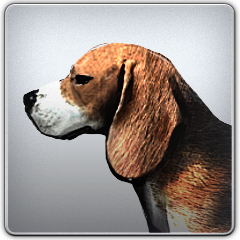 Offline
Re: A couple questions to the people who have played PSABR
Stage- I love Stowaway
I would choose the Ps3 version because half the fun is playing with your friends on the couch.
Online play is pretty strong. I played for hours at a time in 2v2 with a couple friends. Some lag, but the whole beta was to stress test servers and raise awareness of the game.
Welcoming Committee- "The business of gaming is business"