Reply
Topic Options
Mark Topic as New

Mark Topic as Read

Float this Topic for Current User

Bookmark

Subscribe
Highlighted
potatoman622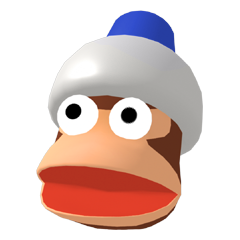 Offline
---

RamenKing24 wrote:
Ok ok iggy I agree with you actually in a lot if these. I shoud I probs add something saying this is barely my tier lists. I only agree with a few things on this list. I am going to consider everything iggy said along with other ex though I higky recommend hearing viz's thoughts about why peach is on top. I am sorry.

---
well and another thing, you take opinions from all the players for fat princess' placing on the tier list, did you ever once ask a fatp main? how are you going to get accurate info and not ask someone that actually plays the character.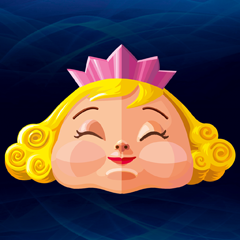 Offline
---

iiGGYxD wrote:


---

RamenKing24 wrote:
Ok ok iggy I agree with you actually in a lot if these. I shoud I probs add something saying this is barely my tier lists. I only agree with a few things on this list. I am going to consider everything iggy said along with other ex though I higky recommend hearing viz's thoughts about why peach is on top. I am sorry.

---

"did you ever once ask a fatp main? "
As I said I asked Dillion and he said Peach should be at the top. I also asked viz (not a peach main) and Viz got all his info on this from Dillion if I remember.
potatoman622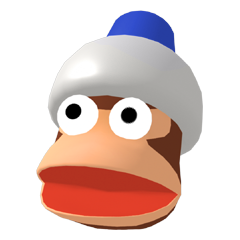 Offline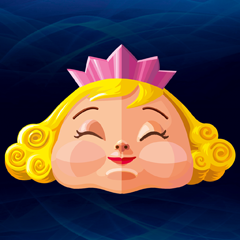 Offline
JushtFinisht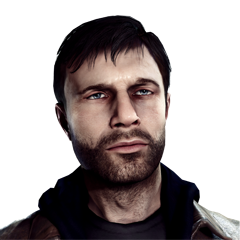 Offline
I made a Nariko MU thread but I set too high of a goal by making it including pictures. There's barely any Nariko footage out there lol. I really wish I had a capture card...and my PS3.
---

iiGGYxD wrote:
and dillon has been out of the scene for how long/

---
Well iiggy Dillon plays quite frequently and hasn't been as out of the scene as you may think. I asked you several things on several MUs and you more or less gave the same input as Dillon with things being slightly different in some MUs by maybe 5 or so points in the spread. You both have the same issues on sly, cole, kratos, Raiden etc etc. We aren't pulling MU spreads out of thin air. Ramen has gone out of his way to get the info when he can get it and I as well as others, Bam, Bc Dill Heroic have all chimed in to help him whenever he needed it.
Re: 1v1 Tier List v. 1
[ Edited ]
---

iiGGYxD wrote:


---

JushtFinisht wrote:


So I guess there's some dissent among the ranks. Alright, so Blue, potato, and Iggy do not agree that Fat Princess is 2nd best. I don't either. I personally cannot see weighted MUs (which Bam and Viz use as their reasons) as reason for a character to be higher than another.

---

what they don't take into account is the fact that she struggles more against mid - lower tiered characters then the other top tiers. Even weigh her mu's against the top tiers, the only mu's that arn't in her favor within the high tiers would be against raiden, kat, and possibly sly. Me and dabuz both agree it's in sly's favor but can be argued to be an even mu. Now look at raiden for top tiers. Who beats raiden in this category? Noone does, he loses to sackboy, which isn't in this tier so that's irrelevent going by how viz organized this and that's it. People say isaac but i rarely see a raiden lose to an isaac unless it's lizardhearts isaac and i strongly believe he just knows the mu far better than others. so saying that fatp has a better mu spread amongst the top tiers is not true. Take kratos too, he loses to raiden and that's really it...maybe g cole but that is still iffy. Again that's only 2 bad mu's within the high ranks, same as fatp. So what is it that people are seeing that make them put her so high up?

---
See iggy this is why you need to check.
1. Who does Raiden lose to? Isaac, Gcole. Goes more or less even with Fat Princess also loses to Sackboy and goes even with Parappa. Raiden doesn't lose to Isaac slightly either. That MU is close to a hard CP. You don't have to take my word for it, ask Bam, ask Bc or if you want check S Tier or Lizardheart. They will tell you more or less the same thing with regards to the Isaac Raiden MU. That's 5 MUs Raiden does not win straight up and of the 5 top tiers Raiden only wins straight up 1 MU.
You also say you rarely see a Raiden main lose to Isaac. How many actual solid Isaac mains are there...? That should at least zone in slightly as to why you don't see it. Saying Raiden loses to no one in that category is incorrect.
2. Saying FP has a better MU spread across top tiers is not true? Fat Princess only loses to 1 character across top tier and that is Kratos. She beats every other character (at worst goes even) and as of currently is Isaac's only legitimate hard counter pick. THAT is a very big deal. She beats G cole slightly, goes more or less even with Raiden. The fact that she counter picks Isaac, a character that hard CPs more than half the cast 65:35/7:3 is a big deal and only further boosts her in tier lists because while she may have trouble against mid tiers the fact is she still wins. Taking into account how much top tiers beat mid and low tier characters to varying degrees is hardly anything to shift their position much in a tier list because they still win, it is just to varying degrees and these are versus characters that are NOT as tournament viable as members of top or high tier. Why would it matter much if Kratos beats a mid tier slightly more than FP does especially when they both win the MU. It doesn't really have much of a say in the placement if she still wins.
3. Kratos loses to no one but Raiden? Kratos is hard CP'd Isaac. He loses that MU even worse than he loses to Raiden. He beats g cole slightly and proceeds down the tier list as everyone expects. Going even with Ratchet and then proceeding on his merry way down beating virtually everyone else hard. Now why would Kratos be any higher than where we placed him? He beats g cole slightly, loses to Raiden, loses to Isaac, goes even with Ratchet so on so forth. You might argue that Kratos should be higher because of how he beats other MUs but again all the characters that Kratos wins against more or less the rest of the top tiers do as well. It isn't enough to sky rocket him above anyone else. Now is the disparity between Kratos Raiden and Cole small enough where one could hop or interchange spots? sure. But that is exactly why Ramen has them in the manner that he does. They are all in the same row because there isn't much between them.
These are the reasons that FP is so high in the tier list. Isaac destroys characters top tier/high tier regardless of which tier the character is in. As I said before these are not small wins. Isaac legitimately destroys more than half the cast with 6.5 - 3.5 MUs OR WORSE. From top tier straight down to low tier. FP might win to less degrees sure. But the fact of the matter is that she wins them AND hard CPs Isaac. No other character in the game does this. That has huge significance because she and arguably Ratchet are the only things that are keeping Isaac legal. If any sensible Kat main could prove that Isaac loses to neither FP or Ratchet they could actually make a sensible case as to unbanning Kat. Now could Isaac and FP swap spots in the future? sure ....because Isaac's decimation of the cast doesn't give him that much difference between Fat Princess but that again is precisely why Ramen has them arranged in the manner he does as opposed to listing them vertically. His tier list not inaccurate by any means.
---

SteepMatt wrote:


This is inaccurate E Cole has a 6-4 on Sly he has waymore mobility.

---
If you mean E cole wins that MU you are very wrong. E Cole loses that MU horribly.