Reply
Topic Options
Mark Topic as New

Mark Topic as Read

Float this Topic to the Top

Bookmark

Subscribe
Re: controller analog stick problem
---

Holi-chan wrote:


---

BaliAgha wrote:


Return to Gamestop for in-store credit. Tell them NOTHING about the controller working a little weird.. Turn in the old one and purchase a new one.. They should give you around $30 for your used one.

---

uh thx for the tip but no thx. like i said, my controller is still useable and its not a typical black one, not gonna trade for anything

---
I think your under the misconception that Gamestop doesn't supply your 'awesome white' controller.. well they do..
You can turn in your white controller that made you post on these forums because of its issues and turn it in for a brand new 'awesome white' one..
Really.. what did you expect coming here and asking what you should do? Did you really think someone would say "Oh just unscrew this and run that" ? Cause the only thing you can do is to get a new controller... period... (Or go ahead and rebuild the controller.. )
Why are people so obsessed with a white controller.. omg..
EDIT: Here's the link to the amazing white controller with WHITE paint! http://www.gamestop.com/Catalog/ProductDetails.aspx?product_id=77006
Highlighted
Re: controller analog stick problem
---

Holi-chan wrote:


grr then ill just continue using it until it breaks down completely. i still have another ds3 controller if i really need to use another one, and ive heard from another post that the new controllers are somewhat different inside

---

Sudoh wrote:


easiest fix: buy a new one.

---

now thats not exactly a fix is it? its a replacement of something thats still useable. no way im gonna throw away my awesome white controller <3

---
well, open it up, i'm not stopping you. and yes, it is a fix. it fixes the problem of having a broken controller.
anyway, there's not any servicable parts inside the controllers. the sticks are connected to a variable resistor, so the fix is to replace this resistor. it is connected to the PCB with 14 solder points. good luck.
Endlessillusion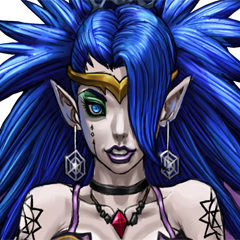 Offline