Reply
Topic Options
Mark Topic as New

Mark Topic as Read

Float this Topic to the Top

Bookmark

Subscribe
Highlighted
PS3 Red Light Error
7 replies 172 views Edited Sep 19, 2011
Hi. I have a 80 GB PS3 which is around three years old. When I was playing it this afternoon, the game suddenly stopped and the system shut down. Since then, whenever I try to turn on the system, it gives me a green light which then turns into a yellow light and then into a flashing red light. The game disc is till stuck in the drive and I suspect that the problem is in the drive because it always makes a small squeak sound whenever the PS3 tries to turn on. Has anyone else had this problem? If so, what did you do to solve the problem?
Uncharted Territory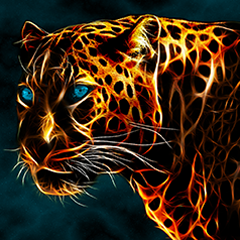 Registered: 10/31/2007
Offline
1515 posts
Sep 19, 2011
My 80 gig BC model died the same way,except I could eject the disk...same lights though I just swapped it for a 320 gig move bundle and got a 200.00 refund of the dif. I was sad to see it go. There is a difference in the sound and picture.
Call Sony to have it fixed or gopher mods or better yet sell it and buy a fresh one.
Re: PS3 Red Light Error
Sep 19, 2011
What you have is the YLOD, a non-specific general hardware problem. Although 98% the cause is solder underneath the GPU on the motherboard: it gets so hot that it breaks and loses connectivity. Unfortunately there are not many cheap methods available to you to fix your system unless you know how to do a reflow, which involves opening up your system. To get your disc out, you can open the cover, and just take apart the Blu-ray Drive in order to get out your disc. Obviously, you can have Sony fix it, but they charge 150 and their "repair" is almost always sending you a refurb system, meaning you lose your hard drive data.
I recommended sending it to get fixed by Endless Electronics or a similar online company. YLOD is the old PS3's dreaded, biggest issue, and it would come back even if you did do a temporary "reflow" method.
Sep 19, 2011
I don't care about the price I am going to have to pay for the repair. I got my PS3 from the local Sony Store. Maybe I can ask them to fix it for me according to the way I want.
Sep 20, 2011
For console repairs Sony will be the most expensive choice. In my opinion I would go with either a third-party repair service or just perform a simple self repair on the system.
From experience and from research, I've seen that Sony repairs are not only the most expensive but they do not last more than around 90 days, conveniently a little longer than the three month warranty that you are given.
Sep 20, 2011
My system is the backwards compatible one but it is out of the warranty period. Anyways, I took your advice and opened up the system to get out the trapped disc. It workerd but even after that, the system won't start up. I will probably be buying a new PS3.