Reply
Topic Options
Mark Topic as New

Mark Topic as Read

Float this Topic to the Top

Bookmark

Subscribe
Highlighted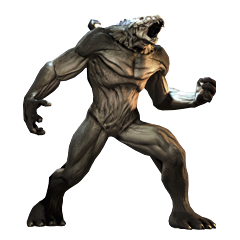 Offline
Re: PS3 Disk Not reading !
Here's my suggestion. sell your old ps3 back to gamestop or try on craigslist/ebay. You'll probably get jack. It's not worth sending it in to sony. My original 60GB died a couple ye, they sent me a refurb which died a few weeks ago (blu ray drive failure). I just went and bought a new one instead of dealing with sony's crap 90 day refurb warranty (or whatever short period of time it is). Get it from gamestop, you get a 1 year + a redudant 30 day from gamestop. Then, you can buy the extended warranty for up to 3 years of coverage.
I also took into consideration the backwards compatibility and lack of USB ports. I'll deal with it.
Re: PS3 Disk Not reading !
we recently had the same issue and had to have the playstation repaired. The blue laser light had gone bad, I took it to a local repair shop and had it back the same day and the cost was $100. The playstation has two lasers a red and a blue one. If the disk spins and you can see the login just not play the game from disk i would bet it is the same thing wrong that was with ours.
Re: PS3 Disk Not reading !
Isn't it suspicious though that this all happened to a lot of ps3's on the same night? after i updated it i played fifa11 and the same problem happened to me. it froze, i reseted it and now it wont play any games. could it have anything to do with the update and how Sony didnt like the way the old consoles could be modified and stuff like that?
Re: PS3 Disk Not reading !
I've been through 2 systems now. The first one I had to send away twice and my second one here has lasted 3 years. Maybe that is a record? Not sure which direction I'm going to go in yet since it seems I've spent close to a grand in either buying new ones or repairing.
Re: PS3 Disk Not reading !
Seriously, anybody that sends there old release dated 60gb best thing on the planet ps3 in to get it "fixed" is totally getting boned. Yes those of us who actually use the emulation system for actual disk ps1 and ps2 games are just going to get a POS "referbished" (previously broken and poorly fixed) one. I am currently on my 3rd one. 1% my ass. If you were all wondering my ps3, 2nd "referbished" one wont read any blu-ray disks . . . Suprise! not. I have had it for right around 3 months and if they tell me its a day or two out of service im never recommending sony products ever again. and i work in electronic retail.