Reply
Topic Options
Mark Topic as New

Mark Topic as Read

Float this Topic to the Top
Highlighted
The EA thing makes no sense
39 replies 11 views Edited Aug 27, 2009
I know Super Secret's info on the PS3 slim was pretty much 100% on the mark, but stating that EA prevented in game music and cross game chat from being implemented makes no sense. Since he doesn't work in the firmware department, I'm thinking his info about the firmware might not be 100% accurate.
1. First off why would EA care strongly enough that in game music or cross game chat doesn't work with their old titles to threatened to pull support for the PS3? The PS3 has nearly 22% of the market. There's no way EA would cut off over 23 million potential customers.
2. Why would Sony care what EA thinks at this stage in the game? They didn't care when Activision threatened to boycott unless Sony immediately dropped the price of te PS3. Sony could have implemented what they have and then disabled broken games until they were patched (if ever).
Even if games compiled against older firmware didn't work reliably with in-game music, there was no reason to make it so in-game music had to be enabled by the developer. They simply could have automatically enabled it for any game compiled against the API that first implemented in-game music. That way it would being working with all games at this point, instead of no games.
The same thing could be done with cross game chat.
Basically the story makes little sense from any kind of business stand point. You don't pick your publishers over your customers (potential and actual). Not if you want to sell consoles and games.
Message Edited by Morac_ on
08-27-2009
01:49 AM
Re: The EA thing makes no sense
Aug 27, 2009
First how do you know where he works in Sony? Did he ever mention that at all?
1. It wasn't just not working, it apparently really screwed their games up while doing it.. and EA didn't want their games to be on a list of "titles that are poorly coded" that Sony would end up having to release with the update, it would cause as stir with the blogs and all the other gaming media and fans that they are just now becoming more respected with.
Of course they didn't expect this to be leaked and now they have a much bigger fire on their hands.
2. Because they are a massive publisher that publishes some of the most popular series, like it or not the majority of PS3 users could give a damn about either feature, hell me being one of them. I'm not a fan of playing music over games (playing the top gun anthem looped in warhawk is the exception) and I don't have any pressing need for across game chat (if I did I could always just use skype with the laptop I bring into the TV. Sony is also not really in a position of strength right now, if they were in the same position as they were with the PS2, maybe they could have the leeway to tell EA to go suck a railroad spike.. but they simply can't burn bridges now.
My guess is Sony, rather then upset a top publisher, would take the trophy route and add it for future games, making it mandatory for games starting development in 2010.. however since he said that it might not be ever mandatory, who knows.
Re: The EA thing makes no sense
Aug 27, 2009
He mentioned he worked in the hardware division in his original post back in June. He said he had "contacts" in the firmware department (which he recently stated is in Japan).
If the games are screwed up badly enough that they can't work if Sony implemented in game music or cross game chat, then simply blacklist them. If EA complains then tell them tough.
Like I said, EA wouldn't pull PS3 support, not when the PS3 has 22% percent of the market (42% if you ignore the Wii which is mostly used for party games). EA didn't get to be the size it is by being stupid and cutting it's own head off because it might get a black eye would be a dumb move.
Sony could have taken the trophy route with in-game music and simply enabled it and made it mandatory for all games developed after a certain date, yet they didn't. Even if the EA story is true, there's no reason for this, unless EA said they'd never make a game that works with in-game music.
If any of this rumor is true, then Sony simply has no backbone. They should have called EA's bluff.
Re: The EA thing makes no sense
Aug 27, 2009
Maybe you should go read it again he didnt say that the ingame chat would not just work with a few game he said that the games were totally messed up as in unplayable.
And EA was not happy about how that would look he said it was due to EA's poor programming attempt.
And from the EA games I have had trouble with:
Red Alert 3(no sound)
MOD Airbourne (freezing)
NFS Undercover(graphical pop ins)
Poor programming is possible.
Uncharted Territory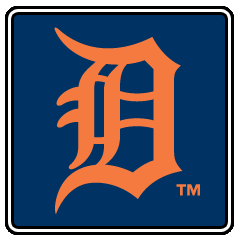 Registered: 07/23/2008
Offline
1910 posts
Re: The EA thing makes no sense
Aug 27, 2009
I did read it. That's why I said to blacklist the games that don't work and prevent cross chat from working in those games. If they have to blacklist all of EA, then so be it.
I'll point out that EA is a publisher made up of a lot of separate developers. I find it hard to believe that none of EA's different development studios can code correctly on the PS3.
Personally I don't see why Sony can't make this work even with poorly coded games.
Re: The EA thing makes no sense
Aug 27, 2009
I love how he said "not Activision" and now its internet factual EA. No one can think of another major publisher*?
Message Edited by inverseion on 08-26-2009 11:27 PM
Get your Portable ID!
67% of all statistics are made up on the spot.
Re: The EA thing makes no sense
Aug 27, 2009
Re: The EA thing makes no sense
Aug 27, 2009
Ah ok, just wanted to see where that was coming from.
That's the issue. EA didn't want to have a blacklist of (majority) their games spreading around the internet like a wildfire, it would make them look like hacks and embarrass them. They'd possibly be forced to update dozens of games (not sure the amount) that would cost money for something they benefit nothing from.
Telling EA "tough" would have been far easier if they were still in a dominant position but Sony is not anymore, they have to carefully listen to developers and publishers.. especially arguably the biggest third party one.
Again, you have to stress and realize none of this was ever meant to be public and as S_S says himself they were just going to continue to be buddy buddy with Sony in public and this would never come to light.