Reply
Topic Options
Mark Topic as New

Mark Topic as Read

Float this Topic to the Top
Highlighted
RELAX. The option is there.
4 replies 13 views Edited Apr 2, 2009
They will address this shortly. I believe they are seeing how much stress a 16 person (text only) chat will have on the network. Once they have the all the issues addressed, they will update the functionality of the audio/video chat. This is a free service that I am happy to be a part of. I appreciate everything they have done to make gaming more exciting for me. You have to remember, we don't want what M$ has, we want the best, and the best takes time. I bought mine at launch and I am amazed how far a hardware company has progressed with its software side. They have talented people working on these items we want. You can't just rush this stuff out or you will have major backlash if the items brick systems. It's called R&D. The only reason the option is there but grayed out is to let you know they are listening and are hard at work trying to give us the best gaming experience available.
Common Sence People 1
Crybabies 0
If you don't like it sell it, just **bleep** already!
Message Edited by CoBrAbOy on
04-01-2009
08:50 PM
DigitalHour
Hekseville Citizen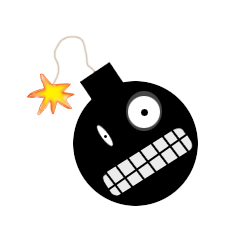 Registered: 03/27/2009
Offline
428 posts
Re: RELAX. The option is there.
Apr 2, 2009
---

D-Bone4Life wrote:
patience is key.

---
Really, I always thought the customer is all ways right. i mean people been asking for cross game chat since the ps3 hit the store..! i mean damn how hard is it to do 1/1 voice chat then work your way up to how ever many...
i mean M$ has it all just a crapy layout crapy hardware. but what they offer is good, granted i hate MS now for the crapbox, but i have to say its nice to chat with a friend while he is playing uno and im playing COD4
Click To Help Improve The PlayStation 3 Experience
There are no ideas here for you. This can be for a couple of reasons:
A) You have not submitted any ideas yet. Why not fix that and submit something.
B) Your idea hasn't been approved yet. Hang in there.
MY IDEA NEEDS TO BE APPROVED?????????