Reply
Topic Options
Mark Topic as New

Mark Topic as Read

Float this Topic to the Top
Highlighted
Improvement ideas for the PS3 XMB
12 replies 601 views Edited Dec 30, 2009
Re: Improvement ideas for the PS3 XMB
Dec 30, 2009
I don't understand why everyone wants a new XMB. I think it is perfectly fine. Do you really want something real complicated. Why would you want something more complicated that another when they both do the same job. I personally like the XMB as it is and hope they keep it. As for that video, I really didn't like the way the friends list is or the trophy comparison.
Message Edited by taekw0nd0j0 on 12-30-2009 12:47 AM
Re: Improvement ideas for the PS3 XMB
Dec 30, 2009
Note to user: If you don't like it go make your own, or get a job with Sony. Have a nice day.
facetious –adjective
not meant to be taken seriously or literally
sarcasm –noun
a mode of satirical wit depending for its effect on bitter, caustic, and often ironic language that is usually directed against an individual
Lombax Warrior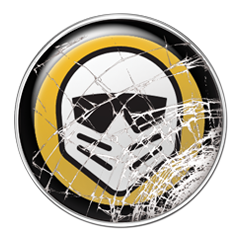 Registered: 12/24/2008
Offline
171 posts
Re: Improvement ideas for the PS3 XMB
Dec 30, 2009
I like the XMB the way it is.
Backward Compatible 80GB PS3 (now 500GB)
32" LG LCD HDTV (720P)
5.1 Channel 800 Watt Sony Surround Sound System
PS2 Fat and Slim
PS1 Slim and Original
Re: Improvement ideas for the PS3 XMB
Dec 30, 2009
---

gtxgamer2 wrote:


http://web.me.com/steven.shaw/PlayStation_3_XMB/PlayStation_3_XMB.html

Shows new XMB that was made.

Credit goes to Steven Shaw, come on sony. Listen to this kids ideas, Theyll make ps3 look so much better!

---
welcome to 3 months ago. and it isn't as good as people are making it out to be.
Message Edited by ziggurcat on 12-30-2009 08:38 AM
Re: Improvement ideas for the PS3 XMB
Jan 1, 2010
They should just ditch XMB. It over complicates things. Why do I need a seperate section for video, music, games, internet, psn, profiles? There should be one way to use each feature. If I want to play a game from a disc, watch a blu-ray, play a cd I shouldn't have to dig through seperate menus(games, video, music) looking for a button just to play a different type of media. There should just be one place where you select a choice to use the blu-ray drive. The interface should be about simplicity and the XMB does not accomplish this.
Re: Improvement ideas for the PS3 XMB
Jan 1, 2010