Reply
Topic Options
Mark Topic as New

Mark Topic as Read

Float this Topic to the Top
Highlighted
AC Adapter Issue, Foreign Country
1 replies 207 views Edited Nov 2, 2013
Hey there,
I'm in China for a year, and I brought my PS2. I figured I could get whatever power adapters/converters that I needed while I was here. However, my PS2's (non-slim) AC adapter cord has one prong that's wider than the other one (I think this means that it's grounded? I don't know much about electrical stuff). No adapters or outlets that I'm finding seem to be built for such a plug. I figured out that, by wiggling the plug around a bit, I can get it into any two-pronged outlet or adapter. But when I do that, it does not work. In my most recent try, the adapter indicated that it was getting power, so I know that it's something to do with either the cord or the PS2. So I was looking at original PS2 replacement plugs online (I know I couldn't get them shipped here anyway), and none of them seem to have a plug with one prong wider than the other. That's my situation. Just fyi, my PS2 was working fine before I came to China.
Should I search for a plug that fits the PS2 but isn't grounded? Does such a plug exist? Would it fry my PS2 to use it? Should I keep looking for adapters that would work? Will my PS2 simply not work outside of North America? Any thoughts are appreciated.
PlayStation MVP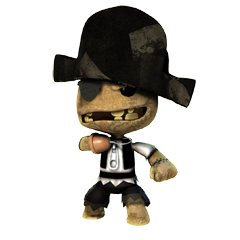 Registered: 03/15/2008
Offline
7347 posts
Re: AC Adapter Issue, Foreign Country
Nov 4, 2013
OK, first, do NOT try forcing your plug into the wall. It will damage your cord and the wiring.
Now as far as getting that cord to work, depending on where you are in China, there should be some electrical/hardware shops that sell U.S. to Chinese wall adapters. Basically, you will plug your PS2 cord into one end of the adapter. And then, you will plug the other end of the adapter into the wall.
Also, check the voltage on your power brick for your PS2. It should say something like 120V or some other number with a "V" next to it. That is how many volts your PS2 runs off. Make sure the adapter you buy converts that amount of volts; otherwise, your PS2 could get fried. If possible, try to find an employee at a shop that can help you - if you can't speak Chinese, try to find someone who can speak English
The adapter should look like this: http://www.amazon.com/Grounded-Adapter-America-Australia-Certified/dp/B000BMHH94
I hope this helps