Reply
Topic Options
Mark Topic as New

Mark Topic as Read

Float this Topic to the Top

Bookmark

Subscribe
Agent_Lombax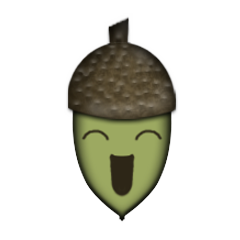 Offline
Re: It looks like Sony is ditching Disc-based format for a Flash Media-based one
---

APVangeliLHS wrote:


---

Neherenia wrote:


---

pandaSmore wrote:


The cost of NAND flash in the beginning of this year was a $1.80 a gig

---

So 1 GB of flash costs as much as a dual layered 50 GB Bluray disc and a UMD would be cheaper even in the case

Apparently it was $1 a GB in 2008, why didn't Sony switch to that back then? It only gets more costly with PSP2 needing more space.

I'm not accusing you of this, but only an completely idiot would suggest PSP2 will have the same graphics as PSP1.

Lets do the math here.

A single layered DVD is 4.5 GB, UMD is 0.9 GB, meaning UMD-sizing results in 1/5 the capacity.

A single layered BRD is 25 GB, a UMD-sized Bluray layer would hold 25*1/5= 5 GB

A dual layered UMD-sized Bluray disc would hold 10 GB.

10 GB of BLU-UMD costs less than 1 GB of flash (2 GB by your estimate at the end of the year)

As a business, which looks better to Sony?

A format that:

-costs less

-can be manufactured on the same machines UMD was done on, using the same cases

-allows for sales of previous gen games to continue

-draws in existing owners with the promise of enhancements to existing games

Or a format that:

-costs exponentially more

-gives publishers incentives to force filesize limitations on developers

-kills off sales of previous gen games

-gives existing owners no upgrade path

-the sole benefit of faster load times

Which looks more profitable?

---

The thing with more features costs more. What we are talking about here is MAYBE a $2-$4 rise on the cost of manufacturing per disc, but this price will cut in half every year. In a year it will be as cheap as UMD was at launch FOR MORE MEMORY THAN WHAT'S ON A UMD.

If the PSP2 comes out in a few years, (instead of tomorrow,) flash is definitely a no-brainer.

---
Yes everyone who is saying how expensive flash is are acting like it will come out tomorrow.
Re: It looks like Sony is ditching Disc-based format for a Flash Media-based one
---

APVangeliLHS wrote:


If the PSP2 comes out in a few years, (instead of tomorrow,) flash is definitely a no-brainer.

---
In that Sony'd have to have no brain to use flash, yes. It will still cost a lot more than going optical again. Always has, always will.