Reply
Topic Options
Mark Topic as New

Mark Topic as Read

Float this Topic to the Top
Highlighted
17 replies 44 views Edited Feb 23, 2010
THERE WILL BE NO YOUTUBE BECAUSE OF YOUTUBE'S OWN REASONS AS WELL AS SONYS REASONS. THERE ALSO WILL BE NO TROPHIES CAUSE OF PEOPLE WHO DONT HAVE A LIFE AND SPEND ALL THERE TIME HACKING! ALSO NO FLASH 7-10(LITE MAYBE) BECAUSE OF PSP'S RAM!
Feb 23, 2010
Youtube is mostly user-uploaded garbage. Most people just want the Flash upgrade. I would enjoy
www.hulu.com
I must say. But, youtube? Not at all.
Feb 25, 2010
---

snakeman07 wrote:


I came to realize a long time ago that the psp can't really do crap.

/thread.

---
If you have a CFW psp, you make it do anything you want it to do, but i understand what you mean though. sony is limiting what the psp can really do. But some times its about the money, shouldn't be like that. Sony needs to listen to the community, and they wonder why Apple is so successful with the Iphone and Itouch. the new Iphone will have touch sensitive R & L buttons, and a plugin joy stick.
Even though im not a iphone fan, but its still cool.....but ive seen hotter Japanese phones.
Message Edited by Gamble_STARS on 02-25-2010 04:55 AM
HeartBreaker213
Fender Bender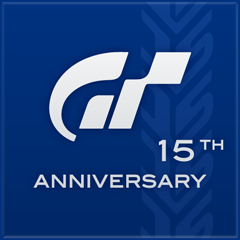 Registered: 12/29/2005
Offline
4602 posts
Feb 26, 2010
If you use remote play that means ur streaming the media off youtube. The PSP can there's the proof! Anyway "other" ppl have done it!
Can't Wait for TN-a! I'm ready to hack my psp!
Feb 27, 2010
So i was just surfing around, and i saw this thread here ... now ladies, and gentlemen lets list the things wrong with half the stuff you people said.
1. Trophy hacks. This one amuses me so much for the fact that people assume that other's will hack the trophies just because it's on PSP well lets state one reason why that statement is totally wrong, and just unneeded. If there were people out there with to much time on their hands to hack the trophies they would have already done it with the ps3 the trophies aren't held in the hardware itself they are held on the Internet on the PlayStation network. I've said it once I'll say it again the PSP is basically a PS3 portable.
2. About the Flash I'm just assuming our talking about Flash Player or so just an assumption if I'm wrong i apologize, BUT if I'm right then it's totally useless to state what PSPdloader stated because flash is supported by PSP (Just not that well and so isn't Javascript which runs most those flash programs out there plus I've read that there are some websites the allow flash games to play on the psp through the web browser.), and if there was a way to upgrade it better in newer versions of a PSP then you could stream videos like YouTube by just using the browser.
3. which brings me to the final statement you-tuber's if you really want YouTube on the psp.... you can't even though you can use the browser to get on to YouTube the flash program integrated in the PSP is non upgradeable so for youtube's movies it's out of date, and the update isn't supported by the browser or device. (Words directly from adobe.Com's flash upgrade).
So PSPloader there's only one thing you fully have facts on so this rant is completely useless. An to the other person who said they found the PSP completely useless or so. Although i do agree at sometimes it's completely useless like some games are lame i have found myself enjoying the fact i can read comics, play music, play videos (MP4 format so get a converter and do it through your computer), ps1 games like FFVII and FFVIII, surf the web (it's not a bad speed for a device like this) while on the go.
So for a small device that has a certain percentage of Ram it's not a bad system for Sony's real first Handheld system they've done allot with the upgrades from 1000 to 3000 in to making it better, and i am grateful for that unlike other companies out there that through crappy systems together just to please the impatient. *cough* Microsoft *cough*
Message Edited by kardon24 on 02-27-2010 01:32 PM
Message Edited by kardon24 on 02-27-2010 01:34 PM
killla_that_dude
Treasure Hunter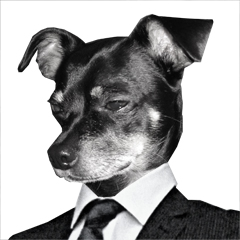 Registered: 02/29/2008
Offline
5465 posts