Reply
Topic Options
Mark Topic as New

Mark Topic as Read

Float this Topic to the Top

Bookmark

Subscribe
Highlighted
21 replies 635 views Edited Apr 30, 2010
Some PSP Themes I Have Thrown Together.
All Themes Work with all Models Of PSP 1000/2000/3000/Go!.
All Themes Have Icons For All Models.
All Themes Have The Backgrounds Packaged With Them.
Some Have Additional Backgrounds.
All I Could Provide For A Preview Is the Wallpapers From The Theme.
Being As I Have No Way To Provide A Preview Of The Theme, I Apologize For This.
If Anyone Has Any Comments They Would Like To Share Neg Or Pos, I Would Be Glad To Hear'em.
Thank you & Enjoy
PSP B3yond - This One Is Set Up For The PSP Models 1000/2000/3000

http://www.megaupload.com/?d=2FZDSWC5
PSP Go! B3yond - This One Is Set Up For The PSP Go!

http://www.megaupload.com/?d=C8SCHR4M
Insane Clown Posse

http://www.megaupload.com/?d=SUWI9ULP
The Hatchetman Theme

http://www.megaupload.com/?d=7UADP61D
The Hatchetman Theme v2.0

http://www.megaupload.com/?d=72WYSAJE
Twiztid

http://www.megaupload.com/?d=LDX5T48U
May 27, 2010
Ok, when I said "If Anyone Has Any Comments They Would Like To Share Neg Or Pos, I Would Be Glad To Hear'em",
I was refering to constructive criticism in regards to my themes, so that I might know how to imporove my theme making, not just general flaming of the ideal or basis of the theme. Thank You.
Treasure Hunter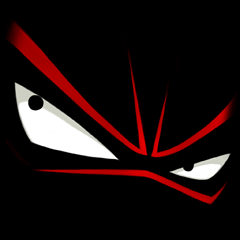 Registered: 09/03/2005
Offline
5149 posts
May 27, 2010
errr... last time I checked, we all still live in a country where freedom of expression is allowed. If you don't like it, don't look at it. It's really not that hard.
Perhaps Sports are offensive to some poeple, they don't want to see football themes but, they just ignore it. Imagine the backlash if someone comments that football sucks and the theme should not be shared because of how offensive football is to that person. But, it seems OK to make those very same comments because this dude likes Slipknot and ICP?
Hypocrites.
Anyway, cool themes for fans of the subject. I'm not a fan of the XMB templates though, you should post up theme versions that don't have the XMB templates so it's just a clean background and icons.