Reply
Topic Options
Mark Topic as New

Mark Topic as Read

Float this Topic to the Top

Bookmark

Subscribe
2 replies 38 views Edited Jul 29, 2008
well im planning on getting some kind of cheap game jsut for the heck of it, and i need 2 know 2 things.
1. will PAIN have trophy support?
2. where can i find those psn cards that u can use instead of credit cards? cuz my dad dont wanna use his card
Jul 29, 2008
PAIN has been reported to have trophy support sometime in the nebulous future but not currently. PSN cards are a bit of a phantom currently, some people have said they are finding them at places like freestanding drugstores (Walgreens, Rite-Aid, CVS, etc) but far more people state that they've never been able to find them. If they have been released it seems the supply is drastically limited.
easyaspie00
Uncharted Territory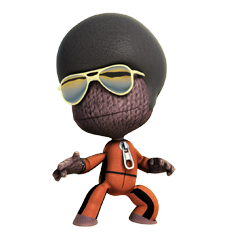 Registered: 07/25/2008
Offline
1352 posts
Jul 29, 2008
I'm not 100% sure, but I think PA!N will have Trophy Support, it's what I've heard anyway. Hopefully, someone can approve of this.
About the PSN cards. Well, as mentioned by another poster, they're pretty much a myth right now. They are out in a few locations, people say they have spotted them in a few stores, but they haven't made their way across the entire US. I understand your situation, in not wanting to put your (or in this case, your dad's) credit card info on the PSN. There's a simple solution to this. You can go to your local Smiths or Vons, or any similar market and purchase a visa gift card. It's pretty much a Credit Card, but it comes with a limited amount of money. They come in $25, $50, $75, and $100, and I think there are more. You can use these to make online purchases, they work just as good. Once you use up the money in the gift card, you just dispose of it. Visa Gift Cards are basically PSN cards, except with a different name.
R.I.P. Paul Harvey (Sept. 4, 1918 - Feb. 28, 2009)



Operation Dentiform Alignment Initiated on Wednesday September 3, 2008
Heavy Enforcers Added on Tuesday October 8, 2008