Reply
Topic Options
Mark Topic as New

Mark Topic as Read

Float this Topic to the Top

Bookmark

Subscribe
Highlighted
3 replies 423 views Edited Sep 8, 2012
So, The Walking Dead episodes have been on PSN for a while now, and those of you who are Plus subscribers had the opportunity to get the first two episodes for free (hopefully you took advantage of that). I'm about halfway through the third episode, and I have to say that I have been absolutely floored so far!
The game is simply an Adventure game in which your decisions affect different aspects of the plot and how the NPCs view you throughout the game. A simple concept that is VERY well done in this instance IMO. And for you trophy hunters, the Platinum is practically given to you, provided you purchase all the episodes (all the trophies are story related).
The episodes are $4.99 each, or your can buy the "Season Pass" for $19.99.
Anyone else have any thoughts on the game? I'd definitely like to drum up some discussion, because I feel like this has gone relatively under the radar. Don't forget to mark spoilers for those who haven't played!
PlayStation MVP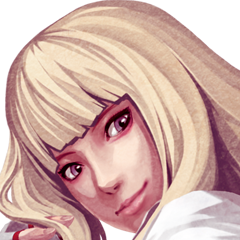 Registered: 04/26/2007
Offline
11590 posts
Sep 8, 2012
Going through the first two episodes thus far, my impression on these games fares mildly dimmer than your own. While the story and the circles of characters that are in it keep you flipping through the pages, there's some things to gripe about the gameplay. Timed decisions based on readable choices is not the worst idea, but it's not the best one either. There were times I wish I could have taken on different approaches to the game's progress, not being that quick of a reader. I wish they gave you more time to weigh your options.
The Walking Dead games aren't awful, though. It would be nice to finish the later chapters, if Telltale has them all completed by year's end. Seeing where the characters go along this story you're writing with moral motivation is enough to keep the fire burning for a little while. When it's all over though, the long wait until the next episode begins.
Sep 9, 2012
I don't have too much of an issue with the timed choices. Most of the time it's meant to add pressure to an already tense situation, so the time limit is almost necessary to keep the player immersed. I will agree that pther gamplay mechanics are rather clunky, though. The game itself handles a little rough, and it took me a little while to get used to navigating myself around. I typically invert my Y-axis, and there's no option to do so in this game.
I just finished episode 3 and the story is still the driving force. There are a few curveballs to deal with that I couldn't really see coming, whereas the big plot twist in episode 2 was pretty obvious to me about halfway into the episode. I'm definitely looking forward to episode 4, and I think we'll see it sooner rather than later. The fact that all the trophies for each episode are alredy hashed out leads me to believe that each episode just needs some final touches. We'll certainly see them all by year's end (though it shouldn't take that long IMO).
Sep 10, 2012
Well to put in simply, The Walking Dead is def high up on my picks for GOTY this year. After Back to the Future and Jurassic Park I really didnt expect it to be this good. The story, characters, choices etc are all very well done! Cant wait for the next 2.

Who Are the Playstation MVPs?
|
MVPs Terms and Conditions
|
PS Vita News
|
PS4 News
|
Follow me on Twitter