Reply
Topic Options
Mark Topic as New

Mark Topic as Read

Float this Topic to the Top

Bookmark

Subscribe
Highlighted
8 replies 4548 views Edited May 21, 2012
I've heard that Blizzard no longer supports the first Diablo game. I'm quite...shocked, to say the very least, that more work isn't going into making the game that started it all and really(imho) put Blizzard on the map for many gamers who didn't own a PC.
Diablo, obviously, started this amazing trilogy, and has been the origin of several novels released for the lore. It had great influence on Diablo 3, as the Dark Wanderer, Adria, Deckard Cain, the Skeleton King, Lazarus, and the Tristram Chapel have been placed as large plot notes to the game. Diablo 2 had far less impact on the game as it happened in a different part of the world. The point of noting this is, the original Diablo release gave us a starting point to clearly understand everything that happens from that small town forward. Aside from being a fabulous game to play, even for today's standards of gaming, and has hours upon hours of quests and dungeon searching to grow your character into a mighty hero.
I've brought this up on the Diablo game listing on Blizzard's old and new battlenet forums, and want to bring it up here as well to see if there's even a small chance of blizzard pushing Playstation to release the game on PSN. Again, I'm really not sure if this is going to have any effect, or if I'll be flamed off the forums for bringing it up here.
Really hoping either Blizz or Playstation can do something to push the release of Diablo on the PSN before I go out and buy a PS2 just to play Diablo again. I'd gladly sign up for Playstation Plus+ and pay upward to $50 just to play this game again.
So please make this happen.
~Tirekyll
May 21, 2012
Tirekyll wrote:

Really hoping either Blizz or Playstation can do something to push the release of Diablo on the PSN before I go out and buy a PS2 just to play Diablo again.
I'm not sure what you mean here. Diablo came out on PS1; is there a PS2 version that I never heard of? You can play PS1 games on PS3. They might release it as a PS1 classic but I don't really think they will do anything with it. It would be nice to see an updated version though for online support.
May 21, 2012
PS2 has backward compatibility as I'm sure everyone knows, and is a lot easier to find a working version of since they still sell new. PS3 however hasn't supported disc run backward compatibility since the 60 gb version, which is no longer produced, and has been an issue with many YLoD's. Also, the ps2's memory card is easier to find, as the PSOne card stopped production nearly 10 years ago. All I really ask is that the original PSOne release of 1998 be released as a PSClassic on the network, so we can all enjoy the game. Also, with Diablo 3 only being recently released, it would be good for people to brush up on the lore that Diablo 1 holds(which includes several in-game tomes, lectures, gossip, and overall gameplay).
May 21, 2012
All PS3s have PS1 support, but PS2 compatibility varies. I guess you did not know that. That's why I was confused; why buy a PS2 for a PS1 game when you already have a PS3? Also, there are newer PS3s than the 60GB that have PS2 support, but they don't make those anymore either. I think the last one was the one bundled with Metal Gear Solid 4.
You might contact Blizzard directly if you haven't and see what they say. It also might be on http://share.blog.us.playstation.com/ and you could vote for or post it there. Although I have the PC version, it would be nice to be able to play it on PSP.
May 21, 2012
Wasn't aware of it, most internet sites state that the new PS3's(I have the 120gb) have no backward compatibility at all. Wonder where I could find a psone game to test that...
potatobreath
PlayStation MVP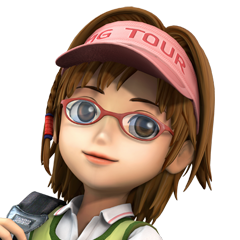 Registered: 12/16/2008
Offline
7785 posts
May 22, 2012
I think you might be visiting all of the wrong internet sites.
All PS3s support original PSOne games. PSOne games also need PSOne physical or virtual memory cards to save onto. PSOne games will not save onto PS2 Memory Cards.
I thought support for Diablo 1 ended ages ago, along with Warcraft II Battle.net Edition. Hilarious game to play on LAN. Besides, I thought the spirit of the game carried on in Torchlight. I didn't enjoy Diablo 2 as much as Diablo 1.
May 22, 2012
thank you for your informative post.
I've not tried torchlight, as it was only two days ago I'd even heard of the game. I've only recently become aware of Blizzard no longer supporting Diablo, however it still doesn't quell my interest in the lore of Diabo. Just started to purchase the books for the trilogy as well, so this is more lore for me than it is gameplay.
I do recall saving my FF7 on a PS2 card back when the first PS2 was released...ah my memory sucks though.
I'll be searching for a decently priced Diablo disc to play on my PS3, quite excited now.
Again, Thank you potatobreath
May 22, 2012
Before you buy it, you might search (not sure if you'll find anything) to make sure the game does in fact play properly. A few PS1 games have issues with the emulation, like Silent Hill (only one I've tried and had a problem with). Sony has a way to search for games:
http://us.playstation.com/support/compatiblestatus/index.htm
But I don't really trust it; it says Diablo doesn't work, but it also says that if you type a made up game. It seems if it doesn't recognize the game as you typed it, it says it doesn't work. I've played games which they say are not compatible just fine, so I think it's just an incomplete list they're using.