Reply
Topic Options
Mark Topic as New

Mark Topic as Read

Float this Topic to the Top

Bookmark

Subscribe
Highlighted
Re: why...why do people like this
---

shadowstalker100 wrote:


people dont think its appealing

they just see other people doing it making them want to do it

---
BEST THEORY YET!! ^^^^
Moble
Re: why...why do people like this
Re: why...why do people like this
Gangnam Style went viral and PSY got a lot of new fans.
"Why do people like things I don't?"
Let them like it. They'll like the next summer song too.
"How do you prove that you exist...? Maybe we don't exist..."
Re: why...why do people like this
Very true. I am not so blind as I cannot see, there are many things I like, which others do not. Just the nature of things.
Moble
Re: why...why do people like this
[ Edited ]
I thought Gagnam Style was different and great until everyone and their grandmoms started doing that dance everywhere (Rule of Thumb: If old white people are enjoying/doing it, it hasn't been cool for at least two months. This rule apllies to soccer moms as well)
Re: why...why do people like this
---

Setzaroth wrote:


what is appealing about this?

---
Nothing at all is appealing about that person to me. Especially in light of their Anti-American, Anti-Capitalist, hypocritical rants he has gone on.
(Seriously the guy cries about america and capitalism yet turns around and uses those systems to make himself better off)
Re: why...why do people like this
[ Edited ]
---

NikeMurphDawg wrote:
http://nation.foxnews.com/gangnam-style-rapper/2012/12/08/does-south-korean-gangnam-style-rapper-psy...

I didn't say I had anything against him, but I don't understand why people like him when he's said he doesn't like the US. It's not ignorance on my part. And if someone disrespects your country, don't take it too seriously?

When the planes hit the World Trade Center, we shouldn't have taken that too seriously. We wouldn't want to be debbie-downers.

I could destroy that logic.

---

I can't fathom where someone has to live in fear of someone elses opinions about a specific country.....

....I think the middle east should be turned into glass as well as N.Korea.... oh now I've upset millions of people with my rhetoric... who cares. Its just words, I have no avenue for this action.
You start gaining criticism when you become an easier target for scrutiny. Doesn't matter whether you actually believe in the things you say in your music or interviews....

And you're taking that whole thing completely too far....
The US is always a love/hate thing.... like any other country.
Is it really the right thing to condem a country of people, simply for the incompetence of its leaders? No.

So why are you going to really take to heart a pop stars lyrics seriously?


Theres a word for people who think like that.... alarmist aka scaremonger or panic-monger.



I don't like Justin Bieber because he makes million of dollars by cashing in his skills as musician..... and he's Canadian.... pretty illogical train of thought isnt it? But things to have to be logical for other people to "hate". There doesn't have to be rhyme or reason to it.

Pretty sure if Beibs said "screw the US and screw the EU" that he'd still have a music career.... people tend to overlook a lot of things when they're entranced by what they feel is good.
I don't care what PSY thinks of the US..... I'll still listen to his music, because I like it.
Its ok to like something on the basis of a body of work, than it its to take everything someone says seriously.
There is no logic to apply..... people are going to like what they like and thats it.

There no logic to "destroy"..... you have a difference of opinion and thats fine.



But I mean, you didn't bother to do your due diligence (aka check your sources) and explore WHY he said what he said 10 years ago..... which I already knew of 6 years or so ago..... he did something that was reactionary in response to two schoolgirls who were killed in an accident that involved US Soldiers.....
http://www.eonline.com/news/369634/psy-apologizes-for-quot-kill-those-f-king-yankees-quot-rap-quot-g...
""The song I was featured in—eight years ago—was part of a deeply emotional reaction to the war in Iraq and the killing of two Korean schoolgirls that was part of the overall antiwar sentiment shared by others around the world at that time."

Yes, even US citizens disagrees with the "war" its involved in....... does that make those countrymen/women anti-american? No.
I can sympathise, I had a friend/roommate killed Germany in an accident due to a drunk driver..... For a few days I thought all Germans were nothing but a bunch of drunk idiots and that I hated the country.... because I didn't have a soapbox to stand on.... like performing on a stage.... No one cared. My opinion was quickly squashed when I realized it was just a knee-jerk reaction to a tragic accident.
Furiously Chaosing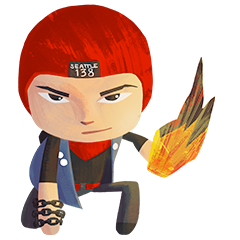 Offline