Reply
Topic Options
Mark Topic as New

Mark Topic as Read

Float this Topic to the Top

Bookmark

Subscribe
Highlighted
5 replies 132 views Edited Apr 14, 2013
i have been through multiple ps3's. Constantly breaking overheating bla bla bla. today i called playstation support with this. my current system (80 gig fat boy) stopped reading discs.Same problem as the two systems before, I was informed that the only way to get help was to send it in to sony, pay $100. and wait 2 weeks. i explained to them i was a loyal ,faithfull customer (which means nothing to the guy on the phone) and all i play is black opps 2. an easy fix would be for me to provide proof of purchase for the system and the game and in turn get a free download of black opps 2 from the ps store. this would work since my system has no problem playing downloaded games. i was told no. so why get a ps4 if ive had these issues with ps3. and btw i fixed it myself by buying $60. worth of playstation cards to repurchase black opps through the playstation store. i feel like i saved $40. yet i was still robbed.
Apr 14, 2013
i know right! And i HATE XBOX! But its starting to look like they got their ish together a lil better. lol with these current issues with ps3 the 360 isnt looking so bad.
Welcoming Committee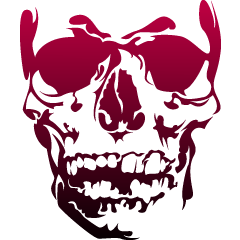 Registered: 09/13/2007
Offline
4403 posts
Apr 14, 2013
Sorry to hear your PS3's disc drive died. It stinks, but it happens.
If you only play CoD, you're missing out on a lot of great games.
And seeing as the next CoD game will more than likely be the last on this gen, you will eventually need to buy another console to continue playing the yearly-installment franchise. Either it be PS4 or the next XBox.
If you wanted to save the money, you may be able to repair/replace the blu-ray player yourself.
You can search the internet for "How To" guides on repairing your own PS3.
Good luck in the future.
"You must make a friend of horror. Horror and moral terror are your friends. If they are not then they are enemies to be feared."

Arghgyle
PlayStation Moderator (Retired)

Registered: 12/20/2012
Offline
2673 posts