Reply
Topic Options
Mark Topic as New

Mark Topic as Read

Float this Topic to the Top

Bookmark

Subscribe
Highlighted
who has a wii*do not reply if you will make a useless post*
10 replies 3 views Edited Jan 15, 2007
PSP_FAN_4567~
Treasure Hunter
Registered: 06/17/2006
Offline
8643 posts
Re: who has a wii*do not reply if you will make a useless post*
Jan 15, 2007
---

PSP_FAN_4567 wrote:
I am not a nintendo fan.



---
thats the useless post he was talking about
anyway, if i got a wii i would get zelda with it..
RestingLegend55
Treasure Hunter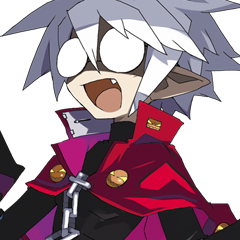 Registered: 07/09/2006
Offline
6249 posts
Re: who has a wii*do not reply if you will make a useless post*
Jan 15, 2007
---

supersonicman wrote:

I have a wii and wii sports with R:RR and I love the rabbits

oh and tell us what games you have and why you chose them

---
I do, I have of course Wii Sports and Twilight Princess. I would get Raving Rabbids but Lost Planet comes first! If you're getting another game for your Wii get Zelda it's like teh greatest game on the system right now.
Phreek you made a useless post also.
Message Edited by sony-next-gen on
01-14-2007
05:53 PM
Get your Portable ID!
Fender Bender
Registered: 06/12/2006
Offline
3182 posts
Re: who has a wii*do not reply if you will make a useless post*
Jan 15, 2007
Fender Bender
Registered: 06/12/2006
Offline
3182 posts
Re: who has a wii*do not reply if you will make a useless post*
Jan 15, 2007
---

sony-next-gen wrote:

---

supersonicman wrote:

I have a wii and wii sports with R:RR and I love the rabbits

oh and tell us what games you have and why you chose them

---

I do, I have of course Wii Sports and Twilight Princess. I would get Raving Rabbids but Lost Planet comes first! If you're getting another game for your Wii get Zelda it's like teh greatest game on the system right now.

Phreek you made a useless post also.

Message Edited by sony-next-gen on

01-14-2007 05:53 PM

---
I know I want it badly
Re: who has a wii*do not reply if you will make a useless post*
Jan 15, 2007
---

supersonicman wrote:

I have a wii and wii sports with R:RR and I love the rabbits

oh and tell us what games you have and why you chose them

---
Ok Lennie
And, no I dont have a nintendo wii
Fender Bender
Registered: 06/12/2006
Offline
3182 posts
Re: who has a wii*do not reply if you will make a useless post*
Jan 15, 2007
Re: who has a wii*do not reply if you will make a useless post*
Jan 15, 2007
---

supersonicman wrote:

---

ThePitBull wrote:

---

supersonicman wrote:

I have a wii and wii sports with R:RR and I love the rabbits

oh and tell us what games you have and why you chose them

---

Ok Lennie

And, no I dont have a nintendo wii

---

from Rayman and my name isnt lennie

---
Lol no I meant from a book called of mice and men