Reply
Topic Options
Mark Topic as New

Mark Topic as Read

Float this Topic to the Top

Bookmark

Subscribe
Highlighted
13 replies 162 views Edited Sep 13, 2013
Matthewsike1st
Uncharted Territory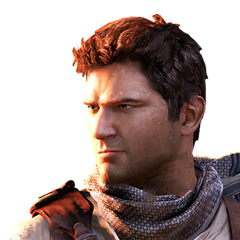 Registered: 08/17/2012
Offline
1747 posts
Sep 13, 2013
http://www.imdb.com/search/title?num_votes=5000,&sort=user_rating,desc&title_type=tv_series&ref_=nb_...
There should be something in here.
This months old sig image will remain till the end of days.
Sep 13, 2013
---

Charbie wrote:


whats a good tv show for me to watch? ive seen spartacus, game of thrones, burn notice, walking dead, and breaking bad. so something like those would be preferred, thanks

---
Well out of those I watch both Burn Notice, and Walking Dead. Have you tried Psych? If you like improvisational comedy check out Whose Line is it anyway on the cw/wb local channel on Tuesday at 8pm est. I've been thinking of watching Falling Skies personally.
"Tho' much is taken, much abides; and though
We are not now that strength which in old days
Moved earth and heaven; that which we are, we are;
One equal temper of heroic hearts,
Made weak by time and fate, but strong in will
To strive, to seek, to find, and not to yield."
-Lord Tennyson "Ulysses"


Sep 13, 2013
Well, since you have already seen "Breaking Bad" the only other "Must See" TV show I would suggest is "The Wire".
Here's symbols to copy & paste into your friends list comment. ℡ № ª
⇒⇔ ¹ ² ³ ® ™ ‰ © ½ ¼ ¾ ←↑→↓ψ † ‡ ※♪♭♯★ ☆▲▼△▽◆ ◇ ○ ◎ ● ■ □ 回 〓 √∞♂♀ 웃 유
Ω ①②③④⑤⑥⑦⑧⑨⑩⑪⑫⑬⑭⑮⑯⑰⑱⑲⑳ ㎎ ㎏ ㎜ ㎝ ㎞ ㎡ ㏄ ≒ Æ æ η α β ε α₩£ ≡ » « ¶ † εïз ∵
∴ #'〈 〉《 》「」『 』【 】〔 〕ミ 彡 ッ シ!#@ $ %
&()*+,-./0123456789:;<=>?ABCDEFGHIJKLMNOPQRSTUVWXYZabcdefghijklmnopqrstuvwxyz[\
]^_`{|}~¢£ㄻ ㄼ ㄽ ㄾ ㄿ ㅁ ㅂ ㅄ ㅅ ㅆ ㅇ ㅈ ㅊ ㅋ ㅌ ㅍ ㅎㄱ 을 ㄺ卍∃⊥ ∀ Ξ Σ Π 文 ≒≠ ≡≦
≧ⅠⅡⅢ Ⅳ Ⅴ Ⅵ Ⅶ Ⅷ Ⅸ Ⅹ ⅰ ⅱ ⅲ ⅳ ⅴ ⅵ ⅶ ⅷ ⅸ ⅹ¬ ̄ ±∂∩∀∇∠∧∨∩∪∫∬⊂⊃⊥⊿⌒─│┌┐└┘├┤┬┴┼─
━│┃┌┏ ┐┓└┗ ┘┛├┝┠┣ ┤┥┨┫┬ ┯ ┰ ┳ ┴ ┷ ┸ ┻ ┼ ┿ ╂ ╋
Sep 14, 2013
---

Charbie wrote:


whats a good tv show for me to watch? ive seen spartacus, game of thrones, burn notice, walking dead, and breaking bad. so something like those would be preferred, thanks

---
Its a little different, and all the episodes are on youtube uncensored, but try Spawn (the Cartoon version from HBO, trust me its awesome)