Reply
Topic Options
Mark Topic as New

Mark Topic as Read

Float this Topic to the Top

Bookmark

Subscribe
Str8Jacket~
Ghost of Sparta
Registered: 05/09/2005
Offline
15503 posts
Re: trauma center second opinion
Nov 24, 2006
I have it and it's a good game, it's not perfect. The idea is you have to operate and you use the Wii mote as the cursor and the nunchuck to select items. The controls are good and percise, and most operations are a lot of fun. Problems is that the game dosen't always tell you to do next, they say thinks like close that artrey or rebuild the bone without telling the directions to do that. How am I suppose to know that I have to twist the wii mote in order to move the bone fragments in the right place. It's not a bad game but I am willing to bet that Zelda's a lot better.
Re: trauma center second opinion
Nov 24, 2006
oh yes it is.
Rome Anthem 158 = Freerider Heaven
In my time here, i have learnt that 80% of the stories that are posted on the forums have been reposted from Digg, Reddit, ect..
FiscalJackhamr
Last Guardian
Registered: 04/12/2006
Offline
13387 posts
Re: trauma center second opinion
Nov 24, 2006
I rented this last night.
Its an ok game. I dont think its worth a buy though
Theres so much talking and its all subtitles so you have to read it (though you can skip it)
the surgury parts are fun but today i was playin today to show my mom and i was tryin to use the certain tools and it would make me use other tools instead.
Like i would go to antibiotic gel but it would use the scalpel
but its worth a rent and its fun but not a buy imo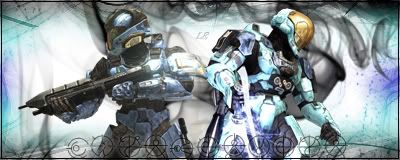 Re: trauma center second opinion
Nov 24, 2006
---

tommylink wrote:

I have it and it's a good game, it's not perfect. The idea is you have to operate and you use the Wii mote as the cursor and the nunchuck to select items. The controls are good and percise, and most operations are a lot of fun. Problems is that the game dosen't always tell you to do next, they say thinks like close that artrey or rebuild the bone without telling the directions to do that. How am I suppose to know that I have to twist the wii mote in order to move the bone fragments in the right place. It's not a bad game but I am willing to bet that Zelda's a lot better.

---
i had that same problem, i had no idea what i was doing wrong....so i killed the guy about 3 times before my common sense kicked in yes, Zelda is better