Reply
Topic Options
Mark Topic as New

Mark Topic as Read

Float this Topic to the Top

Bookmark

Subscribe
Highlighted
the unoficial MOST EXPENSIVE LIST you will enjoy reading it(if you find something very expenisve $$$$ post it here) now all in one post 56K+ hazard)
10 replies 10 views Edited Mar 18, 2007
What is the most expensive television in the world?
The most expensive television set is the "Yalos Diamond" TV.
It happens to be studded with 160 real diamonds weighing a glittery 20 carats.
This remarkable LCD television went on display at the IFA in Berlin beginning September 6, 2006.
If you really get a hankering to purchase one exactly like it then you had better be ready to shell out a whopping $130,000.
Deal or no deal?
The Yalos Diamond TV
What is the most expensive sundae in the world?
In 2004 Serendipity, a famous New York restaurant, celebrated it's 50th anniversary by creating a sundae.
As you may have guessed, it's no ordinary sundae, it's the Golden Opulence Sundae.
The Golden Opulence Sundae comes in a Baccarat crystal goblet, which you get to take home, a golden spoon, which you don't.
The sundae contains 5 scoops of the richest Tahitian vanilla bean ice cream infused with Madagascar vanilla and covered in 23K edible gold leaf, covered in the world's most expensive chocolate and stuffed with candied fruits from Paris, gold leaf, truffles,Marzipan cherries and topped with a bowl of Grand Passion caviar.
Thinking of buying your sweetie one for Valentine's? The world's most expensive sundae comes with a sweet price tag of $1,000.00 USD.
The Golden Opulence Sundae


What is the most expensive Pet Wedding in the world?
Talk about expensive weddings, many women would love to have a wedding such as the one of these two cats, Phet and Ploy. The two cats are rare "diamond-eyed" cats and their masters must love them more than any thing else in the world.

These two were married in September 1996 in matching pink outfits at a famous and largest discotheque in Thailand.
The owner of the cats paid out quite a fortune to have these two wed. Wichan Jaratarcha who is the owner of Phet paid out $410,979 while Ploy's owner Thai Bhat paid out $16,241 for their share of the wedding expenses.
If they ever get divorced the catimony will be ridiculous.
Phet and Ploy

What is the most expensive toast in the world?
Where else but eBay can one expect to pay thousands of dollars for a piece of toast?
It's happened more than once.
Justin Timberlake made an appearance on a New York radio station and was served French toast. He must not have been that hungry because he only ate half.
The remaining piece of half-eaten French toast found it's way to eBay where it brought in a buttery $3,100.00.
...But Justin Timberlake's toast doesn't even come close to bread that Goldenpalace.com shelled out for a piece of toast.
In 2004 a 10 year old piece of a toasted cheese sandwich depicting an image of the Virgin Mary went on the auction block and Goldenpalace.com gobbled it up, shelling out $28,000.00 for the world's most expensive toast.
Diane Duyser made the toast 10 years prior and noticed the image of the Virgin Mary on it so she stashed it away. Amazingly in the 10 years the toast never went moldy.
The Virgin Mary Toast

What is the most expensive toaster in the world?
When most of us need a new toaster, we run down to Wal-Mart and purchase one for around $20, however, if you really want to impress someone you could have a Dualit Combi toaster sitting on your kitchen countertop. This unique toaster has a price tag of $379.95.

The Dualit Combi toaster is British made and it not your run of the mill toaster. It comes in an insulated stainless steel body that has an automatic turnoff. It can toast those Texas size pieces of bread, muffins and even sandwiches. It comes with a specially designed basket to hold the sandwiches in place.
Dualit Combi Toaster
What is the most expensive Bathtub in the world?
We decided to go with the world's most expensive bathtub in production as we are sure there were many more expensive custom built tubs over the years.
Having come clean, the bathtub that will soak you for the most money is the Archeo Copper Bathtub from Kohler's Kallista line.
As you may have guessed the tub is all copper and can be yours for only $54,925.00 USD.
One perk, they throw in the tub filler with the tub.
Archeo Copper Bathtub
Message Edited by PSP maniac44 on
03-18-2007
09:21 AM
Message Edited by PSP maniac44 on
03-18-2007
09:23 AM
Message Edited by PSP maniac44 on
03-18-2007
09:24 AM
Message Edited by PSP maniac44 on
03-18-2007
09:26 AM
Message Edited by PSP maniac44 on
03-18-2007
09:29 AM
Message Edited by PSP maniac44 on
03-18-2007
09:30 AM
Message Edited by PSP maniac44 on
03-18-2007
09:40 AM
Message Edited by PSP maniac44 on
03-18-2007
09:48 AM
Message Edited by PSP maniac44 on
03-18-2007
09:48 AM
Message Edited by PSP maniac44 on
03-18-2007
09:59 AM
BLINGBALLA
Uncharted Territory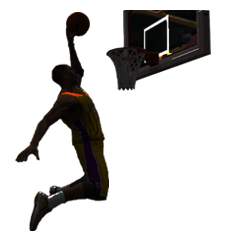 Registered: 02/14/2007
Offline
1867 posts
FiscalJackhamr
Last Guardian
Registered: 04/12/2006
Offline
13387 posts
BLINGBALLA
Uncharted Territory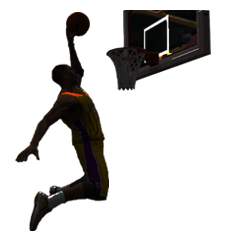 Registered: 02/14/2007
Offline
1867 posts