Reply
Topic Options
Mark Topic as New

Mark Topic as Read

Float this Topic to the Top

Bookmark

Subscribe
Re: i caught UFO's on film!!
Jan 18, 2013
SWING AWAY MERRILL!
Moble
the_original_se
VP of Gaming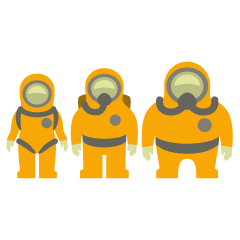 Registered: 12/28/2006
Online
34138 posts
Re: i caught UFO's on film!!
Jan 18, 2013
For a serious response on this thread, I will make the following statements.
I will always admit there are UFOs. That being; Unidentified Flying Objects. To classify something as such, does not necessitate Extra Terrestrial crafts of any kind.
As well, I will not discount the possibilities of Extra Terrestrial Life, but am not convinced any have ever visited the Earth.
These statements being said; I too have seen strange and unexplainable objects in the sky in my time. To this day, I cannot fully explain what they were. I did not have the technology of today, and thus had no way to capture any of what I saw on film.
Now; to the root of it. With such technology in hand, many people are capable of clicking the camera button on their phone, or even having a digital recorder. What many people are incapable of, is understanding, when you ZOOM to the Max, and do not use a tri pod or stand, the subsequent viewers of such filming can get "sea sick".
Either that or the OP was jacked up on some energy drinks and/or coffee. SOME SERIOUS SHAKING GOING ON THERE.
I would like to tell you what it was that you saw, but I can't. I am now throwing up from the dizziness.
Moble
Re: i caught UFO's on film!!
Jan 18, 2013
Can I get a Red, Silk Jump Suit and some Big Honking Sunglasses?
I am on the list. I swear. I made a model out of mud and shrubs in my living room. Working in 3-D is a lot better than sketching. Come on, I spent money on a gas mask and a parakeet to get here.
I have the necessary password too.
Moble
Re: i caught UFO's on film!!
Jan 18, 2013
---

bmac876 wrote:
i was out smoking, then they started showing up.. so i ran home and got the cam.. thus the shaking lol

---
All joking aside; I did see something very strange once, but again, I did not have a cam.
I was outside of my parents house, smoking (Cigarettes, ha ha) as well (Back when I did). Where we lived at the time was pretty rural, with no major Airport within forty miles.
I saw a light on the Horizon, over the tree line. It started getting closer, then the light went out, but I could still see something. It was a clear night with a nearly full moon.
As it got closer, moving at a good, but not high speed, I could not identify it as any normal shape. It was dark in color, monotone at that. I stepped toward the wall of the house, because I began to become concerned. It was about the size of the house, as it passed over silently.
It was just black or grey, could not tell, and had no features on its surface, as it passed. It could not have been more than eighty feet off the ground. It cleared the house, and I ran around back to see it pass, but it was gone.
Still to this day, I could not tell you what it was. I have no idea. It freaked me out though.
Moble
Re: i caught UFO's on film!!
Jan 18, 2013
thats trippy moble, once i saw a triangle light object cleard the sky within 4seconds.. me and 5 of my friends saw it.. and once there was a object flashing every 3mins in the sky, for an hr at the same location.. and the list goes on & on..
-b mac sounds to the world-