Reply
Topic Options
Mark Topic as New

Mark Topic as Read

Float this Topic to the Top

Bookmark

Subscribe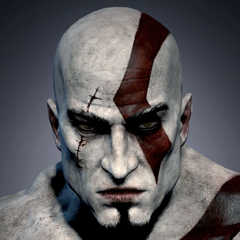 Offline
---

Deadly_Rabbit123 wrote:


digimon is on it's way out.. Haven't seen a yu-gi-oh game ethier in a long time. Seems like the last one standing is pokemon

---
really? if so, it would've been on its way out in 2007, and been out already. As for yu gi oh, and pokemon, yu gi oh still has new shows, and the card game is still popular. Plus, pokemon is (technically) a first party game, and has great games which really keep it alive.
Also, Nicktoons started playing original digimon, they are on season 2 right now, and are playing the new series. Also, Bandai in Japan just released 2 new psp games (one like DW1, and one after season 1 of digimon) and the earlier just got ported to 3DS, and there is an iPhone game in Japan.
After that is yu gi oh, and they are in the shadow realm right now.
As for pokemon, i have no idea where they are at, and it still remains a cash cow for Nintendos handheld system with 2 new games coming out in October.
so no, none of them are on the way out, you just dont care for them anymore because you grew up.
(I only know these because I love digimon and have been wanting the PSP or 3DS games to come to U.S, and know yugioh because i see commercials on Nicktoons, and Pokemon is obvious)