Reply
Topic Options
Mark Topic as New

Mark Topic as Read

Float this Topic to the Top

Bookmark

Subscribe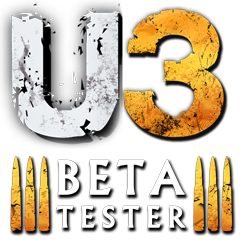 Offline
---

sony ps3 wrote:

how long do I have to stay in the navy. I heard its like 2 years and do they really give you money for college. I Can't go in the airforce because I don't have 20/20 vision

---
i don;t know about the reserves but i'm active duty navy. They pay for all college while your in and they give you the gi bill which is about 35,000. the minimum enlistment term is 4 years
westies~
Offline
lol another one of these threads. 1. You don't have to have 20/20 vision to join the air force, and every branch has pilots...

. They have the same basic jobs as every other branch of service. 2. You can sign up with a 4 year contract with any branch of service. The military will pay for 100% of your college while you are in. Don't listen to what these people who don't know what they are talking about are saying. Especially about going to iraq and blah blah. I'm active duty marines and have been in for almost 2 years and still havn't been deployed. i want to go to Iraq but there are so many people that want to go that have been in longer I might now get the chance to go. So unless you go infantry or motor t you most likely won't deploy. And depending on your job if you do deploy you won't be in that much danger anyways. I know lots of people that went to iraq had a good, safe time and they ome back with about 15,000 cash in their bank accounts...tax free. I can't wait to go over there lol. You can do pretty much any job in all the branches it's just what branch suits you the most.


That's me in the pic in case you were wondering.

I almost joined the Army, but couldnt get a good enough score on the ASVAB test so I kind of got discouraged, plus I got half my tuition paid by a scholorship next year to the college im going. I can understand you not wanting to go to war, but the army has over 150 jobs to choose from and only a small portion of those jobs will actually see combat. If you dont wanna go for infantry, you can always go for being a mechanic, or an MP, or work with raders and stuff like that. You dont need 20/20 vision when going into the Air-Force, they have other jobs besides being a pilot, like being a technician, or working as a security officer. The Navy is pretty much the same, you can get jobs with them as a techician, or Sailor Patrol and things like that. You can always think about the National Guard or the Coast Guard as well. The military will take care of you, they will pay for most if not all of your college. They also give you food and clothing allowances, and most of your Health Care will be covered. The military has alot of benifits. Hope this was helpful to you