Reply
Topic Options
Mark Topic as New

Mark Topic as Read

Float this Topic to the Top

Bookmark

Subscribe
Nov 21, 2006
zelda tp is incredible, defenitely get a wii
---

bert2z wrote:
i heard zelda is really good can anyone confirm that? because i might get the wii instead of the 360.



---
���Dream as if you'll live forever, live as if you'll die today.��� ~ James Dean
P3T372__GRIFFIN
Treasure Hunter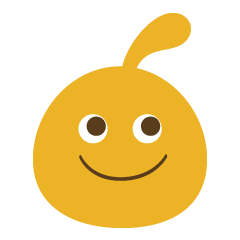 Registered: 10/05/2006
Offline
6938 posts
puddlejumper1391
Treasure Hunter Registered: 07/05/2005
Offline
6649 posts
Nov 21, 2006
---

az009 wrote:


---

bert2z wrote:
i heard zelda is really good can anyone confirm that? because i might get the wii instead of the 360.



---

It got a 10/10




---
Most places.
Here
is a compilation of reveiws from different sites.
SocomMaster11~
Last Guardian
Registered: 01/26/2006
Offline
13470 posts
Nov 21, 2006
---

bert2z wrote:
i heard zelda is really good can anyone confirm that? because i might get the wii instead of the 360.



---
It's very good, try looking at the reviews at
www.ign.com
Nov 21, 2006
I've played 1 hour of the game. So far all I can say is that it feels like more of the same. Which isn't a terrible thing...but if I'm going to buy the one of the most hyped up games for the year I'd expect a little voice acting NINTENDO. The experience besides the controller feels very Gamecube-ish.
Get your Portable ID!
| Killer Bees on the Swarm
Nov 21, 2006
don't buy a wii, the only reason to do so is to buy Red steel(which SUCKS) so now that reason is gone!!! Just buy a 360, then get project gotham 3 and test unlimited, and halo 3 and halo 2....
FiscalJackhamr
Last Guardian
Registered: 04/12/2006
Offline
13387 posts
Nov 21, 2006
Im not sure if you can use the gamecube controller or not. I'l have my brother check it out for me and i'll check back
ALso Zelda:TP is great. i love the game to death, best game on a nintendo system ive ever played
Ties Gears of War for my favorite game ever