Reply
Topic Options
Mark Topic as New

Mark Topic as Read

Float this Topic to the Top

Bookmark

Subscribe
Highlighted
74 replies 1 views Edited Jan 17, 2007
I've noticed a lot of people on here the PS3 is their first console or 2nd or 3rd. What was your guys' consoles you played before PS3? for me it went
Atari 2600>Super NES>NES(went backwards I know
)>sega genesis>N64>Dreamcast>PS1>PS2>Gamecube>PS3
I find it interesting that a lot of the people here started with a console from a few years ago. So lets see how far back you guys go
PSNetworkID:Jake333
NintendoTogepi~
Uncharted Territory
Registered: 12/01/2006
Offline
2059 posts
Jan 17, 2007
Game Boy Color (fun and simple) > Nintendo 64 (sold within 6 months) > Nintendo GameCube (worst console ever) > Game Boy Advance SP (trusty partner for three years) > Wii (great system) > Game Boy Micro (small and handy) > DS Lite (favorite system ever)
I might add a PS3 to that list.
StandoffSniper
Treasure Hunter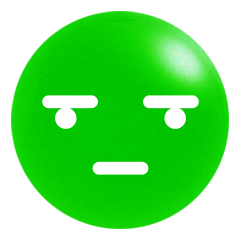 Registered: 08/05/2006
Offline
5928 posts
Jan 17, 2007
Atari 2600 and Intellivision...but the first console that I actually owned was the Sega Genesis.
God I miss my Genesis, the TV I had it hooked up to died and I can't find any way to hook it up to a more modern set.
Jan 17, 2007
PS3, XBOX 360, XBOX360, XBOX360, XBOX360, XBOX360, XBOX360, XBOX360, XBOX360, and finally, XBOX360, PSP, XBOX, PS2, Gamecube, Nin64, SNES, NES, Genesis, Atari 7800, Atari 2600.
I still have them all and all still work but the Atari 7800, with the exception of all 9 of the XBOX360's that self-destructed.
Jan 17, 2007
---

501st_Legion wrote:
Atari 2600 and Intellivision...but the first console that I actually owned was the Sega Genesis.

God I miss my Genesis, the TV I had it hooked up to died and I can't find any way to hook it up to a more modern set.



---
lol i have mine hooked up and the cable company actually told me I have to buy a new RF adpater because mine was leaking the signal too much lol. Yeah its back downstairs and playable..same adapter