Reply
Topic Options
Mark Topic as New

Mark Topic as Read

Float this Topic to the Top

Bookmark

Subscribe
Highlighted
Your Favorite Video Game Endings?
[ Edited ]
49 replies 375 views Edited Oct 9, 2012
Video games are a form of art that can sometimes leave a player with a sort of reward and satisfaction at the end of the game, heres my top 5 fav video game endings and why, afterwards let me know wht are ur fav endings and why
5-Kingdom Hearts 2- I know this is pretty generic but, i remember playing this game when it came out and skipped 3 dayz of school to keep playing it, i topped 86 hours on it, the ending was everything you could want, awsome boss, theme, music ,and a happy ending that i look foward to continue in Kingdom Hearts 3
4-Resident Evil 6( Chris Redfields Story)- Yes i know this game just came out and got mixed reviews, but the ending to Chris story was so sad and memorable that made me put it on this list and i beat only a day ago, i dont want to spoil it for those who havnt played, ur in for a bumpy ride.

3-Metal Gear Solid 4- Where do i even begin with this magnificent ending , to an amazing franchise , to sum it up, you experience the end of Snakes era and see all he went threw and the people around him, but at the end, you see everybody lives improve except for Snakes, he almost comites suicide, losses his dad in front of him, and is faced with the fact that he has a disease that can spread and kill millions, go play this game that made many buy a ps3 a must

2-God of War 3- The epic finally to this story is by far my favorite ps3 game ever,this games stars epic from the beginning 5 minutes all the way to the end, you see Kratos fight of each God 1 by 1 and end up against Zeuz, this final boss is also one of my favorite of all time leading up to Kratos's suicide at the end as he sees the world at end after killing all gods, you feel satisfaction of ending this great franchise but also questions rise up as you see Kratos's body gone after the cutscene with blood trails, never to know if he survived, ending to my favorite Playstation series ever.

1-Shadow of the Colossus- This isint only my favorite ending to a video game, but my favorite video game of all time, you stuck with the fact if killing all the colossus is for the good of things, while everything turns wrong for Wander at the end, to show the fact that a man cannot change his fate and must stand up and accept it, this is why this game is considered a work of art in video games, so many messages can be brought up from his ending, just like a picture is worth a thousand words, and forever my favorite game EVER.

Re: Your Favorite Video Game Endings?
Oct 9, 2012
I can't read most of what you wrote because of the light text. Anyways Final Fantasy 6, Jak 3, Infamous 2(both endings), and give me some time to think, I know there is more.
Uncharted Territory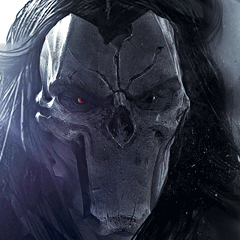 Registered: 08/01/2012
Offline
1384 posts
Re: Your Favorite Video Game Endings?
[ Edited ]
Oct 9, 2012
sly 3/sly 2
god of war 2
devil may cry 3
twilight princess
red dead redemption
prince of persia the two thrones(only good ending in the entire franchise)
infamous 2 good/evil
darksiders
ratchet and clank a crack in time
arkham city
WORST ENDINGS

prince of persia 08(love this game to death but that ending was so smh..)
Wet
prototype 2
every assassins creed game(love this series but how come evry game leaves off on a cliffhanger, and the assassins endings just end at a random point)
enslaved
Mortal Kombat(not really a bad ending kind of epic, just the factt that every character i use regularly is now dead and wont be back for a while)
sonic 06
[URL=http://s854.photobucket.com/user/princedastankeizon/media/princeofpersiasig_zpsebd22603.png.html][IMG]http://i854.photobucket.com/albums/ab102/princedastankeizon/princeofpersiasig_zpsebd22603.png[/IMG][/URL]
prince of Persia moveset: http://community.us.playstation.com/t5/PlayStation-All-Stars-Battle/Prince-of-Persia-in-all-stars/m-p/38273897#M125640
ResistanceMan236
I Only Post Everything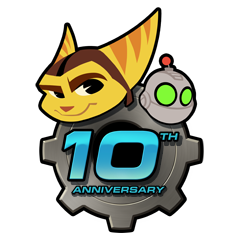 Registered: 07/10/2012
Offline
967 posts
Re: Your Favorite Video Game Endings?
Oct 9, 2012
Red Dead Redemption immediately comes to mind for me. The ending was a bit of shock to the system at first (at least for me), but it fit the tone of the game perfectly and was incredibly memorable.
HM01_Impaler
Uncharted Territory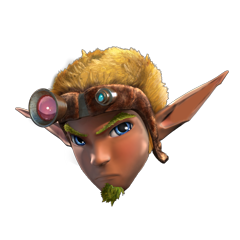 Registered: 07/08/2012
Offline
1582 posts
Re: Your Favorite Video Game Endings?
Oct 9, 2012
(Before anyone goes off about my #1 pick please understand I am a fan of all game consoles)
5- Portal 2. A climax to a silly and fun adventure. And come on the song was great
4- Batman Arkham City
Spoiler
Joker dies.... Enough Said. The ending was beutaful and stunning as the events of what took place in the city unravel.

3- Borderlands 2- Loot loot loot!!!! Seriously though if you havent played the game and seen some of the big shocks you may want to.
Spoiler
More vaults....... Sounds like the DLC are gonna be epic.
2- Mass Effect 3- Ok come on people give the ending less credit than it deserves. The story was great and the ending left you with a sense of awe and shock.
1- Gears of War 3- The game was action driven and all the craziness lead to one thing. And ending that had answered almost every question you may have had. Not only that but I felt a sense of completion afterwords.
Hekseville Citizen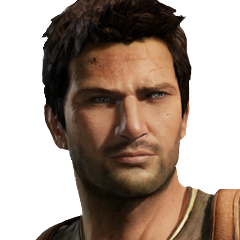 Registered: 09/13/2010
Offline
375 posts
Re: Your Favorite Video Game Endings?
[ Edited ]
Oct 9, 2012
Metal Gear Solid 4- hands down the most impressive and amazing ending to a long running video game story ever. It was better than most movies
Red Dead Redemption- this ending just completed what was already such an amazing story. It came full circle and gave meaning to what this game was all about. This was a fantastic game.
Batman Arkham City- very good and shocking ending. It shows that Rocksteady has got some balls for doing what they did.
Max Payne 3- simply badass and awesome. Rockstar is unstoppable when it comes to making a good story
Dead Space 1- I got a softy for a big **bleep** boss
Mafia II- another story that ended with a shocking ending that just felt right, even if it was sad
Hitman Blood Money- secret ending with a vengence. If you didn't find this ending... then you'll be pretty confused as to why there's a new hitman coming out

WORST ENDINGS OF ALL TIME:
Just Cause 2- hopping from ICBM to ICBM while in midair flight fighting a fat guy in a green suit who was already shot several times with grenade launchers but has not even a scratch on him....
Borderlands 1- fighting a giant **bleep**...
Resident Evil 5- the ending.. wouldn't end...ever....and it should have ended when the game began....
And these are only the games I remember on my steam list...some of those PS3 games...my God...