Reply
Topic Options
Mark Topic as New

Mark Topic as Read

Float this Topic to the Top

Bookmark

Subscribe
Highlighted
YOU Tube VS Vidzone What you Like Better
5 replies 132 views Edited Jul 23, 2013
I Like You Tube Alot better. AT First i Liked VidZone. but they dont have all the Videos from a Certain Arist you Like. The Search Box is very Small they only give u a certain amout of space to search for a song or an Artist. I LIKE the idea that u can see what videos and songs that ur friends like. I Just feel they need to have all videos from the Artist you Like not Just New Ones. whats Everyone else Opinion. DO You like You Tube or Vidzone Better for Music Videos ???. Hopefully They Make VIDZONE Better or they Can Make you Tube Better So u Can see AND Share with Your friends and see What they Watch and Share with them The Videos u Like
Re: YOU Tube VS Vidzone What you Like Better
Jul 23, 2013
I Only Post Everything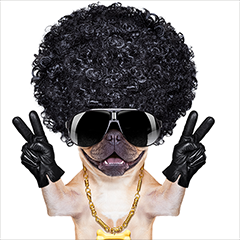 Registered: 02/20/2009
Offline
1020 posts
Treasure Hunter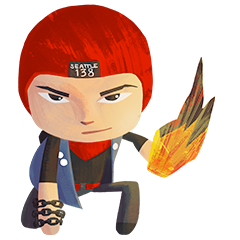 Registered: 03/09/2013
Offline
4945 posts
Re: YOU Tube VS Vidzone What you Like Better
Jul 23, 2013
---

timlsteele wrote:
This is how I know I'm old. What is Vidzone?

---
Vidzone is an app in the Playstatioon Store that lets you watch Misic Videos for free on your PS3. Just like "Crackle" lets you watch free movies on PS3, "Vidzone" lets you watch music videos for free on PS3.
"Sony Computer Entertainment America is launching VidZone, an ad-supported streaming music video service now available on the PlayStation 3."
"Gamers can access VidZone on their PS3 system by installing the freeVidZone app. The app is supported by both major industry labels and more than 7,500 independent labels, and lets users browse a catalog of music videos from artists including Justin Timberlake, Pink, Chris Brown and David Guetta."
And to answer the OPs original question: I like YouTube better than Vidzone because YouTube has more music videos I want to see. And they are easier to find on YouTube. I am old and I like to hear old music, YouTube has many more "Oldies" than Vidzone.
Here's symbols to copy & paste into your friends list comment. ℡ № ª
⇒⇔ ¹ ² ³ ® ™ ‰ © ½ ¼ ¾ ←↑→↓ψ † ‡ ※♪♭♯★ ☆▲▼△▽◆ ◇ ○ ◎ ● ■ □ 回 〓 √∞♂♀ 웃 유
Ω ①②③④⑤⑥⑦⑧⑨⑩⑪⑫⑬⑭⑮⑯⑰⑱⑲⑳ ㎎ ㎏ ㎜ ㎝ ㎞ ㎡ ㏄ ≒ Æ æ η α β ε α₩£ ≡ » « ¶ † εïз ∵
∴ #'〈 〉《 》「」『 』【 】〔 〕ミ 彡 ッ シ!#@ $ %
&()*+,-./0123456789:;<=>?ABCDEFGHIJKLMNOPQRSTUVWXYZabcdefghijklmnopqrstuvwxyz[\
]^_`{|}~¢£ㄻ ㄼ ㄽ ㄾ ㄿ ㅁ ㅂ ㅄ ㅅ ㅆ ㅇ ㅈ ㅊ ㅋ ㅌ ㅍ ㅎㄱ 을 ㄺ卍∃⊥ ∀ Ξ Σ Π 文 ≒≠ ≡≦
≧ⅠⅡⅢ Ⅳ Ⅴ Ⅵ Ⅶ Ⅷ Ⅸ Ⅹ ⅰ ⅱ ⅲ ⅳ ⅴ ⅵ ⅶ ⅷ ⅸ ⅹ¬ ̄ ±∂∩∀∇∠∧∨∩∪∫∬⊂⊃⊥⊿⌒─│┌┐└┘├┤┬┴┼─
━│┃┌┏ ┐┓└┗ ┘┛├┝┠┣ ┤┥┨┫┬ ┯ ┰ ┳ ┴ ┷ ┸ ┻ ┼ ┿ ╂ ╋