Reply
Topic Options
Mark Topic as New

Mark Topic as Read

Float this Topic to the Top

Bookmark

Subscribe
Highlighted
6 replies 128 views Edited Feb 24, 2013
You see it all the time. You can check ebay or Amazon for limited edition games or consoles, totally new, in the box, a few months or years after they originally came out. Now I can respect that possibly, these were just left over, but what happens a lot of the time is that some people buy 2, 3, even 5 or more copies of a limited edition game or console, then wait a few years, and sell them at sometimes 5 to 10 times their original value.

I can understand collecting games, and maybe buying a limited edition and a normal copy, so you can keep the unopened limited edition as a collector's item, and then play using the normal copy, but buying multiple just so you can cash in on people is just a **bleep** move, because those copies could have been purchased at normal price in a store, but now the desperate who really wanted one get suckered out of hundreds of dollars for a game that may have originally cost $80-$100.

It's just something that pisses me off. You can even see it in some Youtube videos. You'll see a guy with a big GameStop bag, and he pulls out like 3 LE versions of a game, and talks about how he's going to keep one to unbox and play, and sell the other two. Why did you have to be a greedy **bleep**? Why couldn't you just let the store sell them?
I Only Post Everything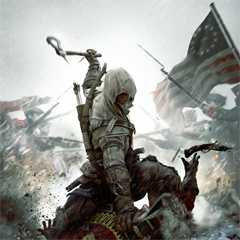 Registered: 08/28/2009
Offline
1362 posts
Re: Why do people do this?
[ Edited ]
Feb 24, 2013
Re: Why do people do this?
Feb 24, 2013
Its smart if you ask me. If you have the money to do it, and theres a market for collectors edition things, why not? If you snooze you lose.
RE-THINK SALAD
Re: Why do people do this?
Feb 24, 2013
---

Tony72495 wrote:


You see it all the time. You can check ebay or Amazon for limited edition games or consoles, totally new, in the box, a few months or years after they originally came out. Now I can respect that possibly, these were just left over, but what happens a lot of the time is that some people buy 2, 3, even 5 or more copies of a limited edition game or console, then wait a few years, and sell them at sometimes 5 to 10 times their original value.

I can understand collecting games, and maybe buying a limited edition and a normal copy, so you can keep the unopened limited edition as a collector's item, and then play using the normal copy, but buying multiple just so you can cash in on people is just a **bleep** move, because those copies could have been purchased at normal price in a store, but now the desperate who really wanted one get suckered out of hundreds of dollars for a game that may have originally cost $80-$100.

It's just something that pisses me off. You can even see it in some Youtube videos. You'll see a guy with a big GameStop bag, and he pulls out like 3 LE versions of a game, and talks about how he's going to keep one to unbox and play, and sell the other two. Why did you have to be a greedy **bleep**? Why couldn't you just let the store sell them?

---
THIS IS WHY PEOPLE DO THAT.........↓↓↓↓↓
Here's symbols to copy & paste into your friends list comment. ℡ № ª
⇒⇔ ¹ ² ³ ® ™ ‰ © ½ ¼ ¾ ←↑→↓ψ † ‡ ※♪♭♯★ ☆▲▼△▽◆ ◇ ○ ◎ ● ■ □ 回 〓 √∞♂♀ 웃 유
Ω ①②③④⑤⑥⑦⑧⑨⑩⑪⑫⑬⑭⑮⑯⑰⑱⑲⑳ ㎎ ㎏ ㎜ ㎝ ㎞ ㎡ ㏄ ≒ Æ æ η α β ε α₩£ ≡ » « ¶ † εïз ∵
∴ #'〈 〉《 》「」『 』【 】〔 〕ミ 彡 ッ シ!#@ $ %
&()*+,-./0123456789:;<=>?ABCDEFGHIJKLMNOPQRSTUVWXYZabcdefghijklmnopqrstuvwxyz[\
]^_`{|}~¢£ㄻ ㄼ ㄽ ㄾ ㄿ ㅁ ㅂ ㅄ ㅅ ㅆ ㅇ ㅈ ㅊ ㅋ ㅌ ㅍ ㅎㄱ 을 ㄺ卍∃⊥ ∀ Ξ Σ Π 文 ≒≠ ≡≦
≧ⅠⅡⅢ Ⅳ Ⅴ Ⅵ Ⅶ Ⅷ Ⅸ Ⅹ ⅰ ⅱ ⅲ ⅳ ⅴ ⅵ ⅶ ⅷ ⅸ ⅹ¬ ̄ ±∂∩∀∇∠∧∨∩∪∫∬⊂⊃⊥⊿⌒─│┌┐└┘├┤┬┴┼─
━│┃┌┏ ┐┓└┗ ┘┛├┝┠┣ ┤┥┨┫┬ ┯ ┰ ┳ ┴ ┷ ┸ ┻ ┼ ┿ ╂ ╋
I Only Post Everything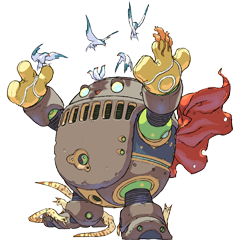 Registered: 02/25/2012
Offline
891 posts