Reply
Topic Options
Mark Topic as New

Mark Topic as Read

Float this Topic to the Top

Bookmark

Subscribe
Highlighted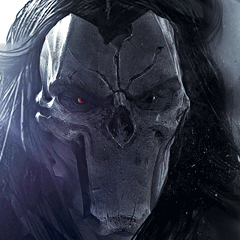 Offline
Re: Who is your favorite video game character?
[ Edited ]
ALL TIME #1-Prince of Persia (classic/sands/08)/ Death
2-Elika/Farah
3-Jade (BG&E/ MK)
4-Ezio Auditore
5-Cole McGrath
6-Sly Cooper
7-Dante (DMC not DmC)
8-Alex mercer
9-Nathan Drake
10-Crash Bandicoot
Honorable Mentions
John Marston
Sub-zero
Noob-Saibot
Link
Spyro
Knuckles the echidna
Lara Croft
Kat
Kain
Raziel
Samus
[URL=http://s854.photobucket.com/user/princedastankeizon/media/princeofpersiasig_zpsebd22603.png.html][IMG]http://i854.photobucket.com/albums/ab102/princedastankeizon/princeofpersiasig_zpsebd22603.png[/IMG][/URL]
prince of Persia moveset: http://community.us.playstation.com/t5/PlayStation-All-Stars-Battle/Prince-of-Persia-in-all-stars/m-p/38273897#M125640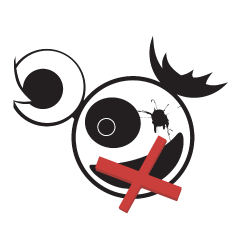 Offline
Re: Who is your favorite video game character?
Raiden forsure i was obsessed with him after what happened in mgs4. then Metal Gear Solid Rising was announced and it was my dream game to play as Raiden but then it turned to Revengence and i was sad at first but its grown on me and i like it
also Raiden's inclusion in this game was a HUGE surprise for me i was sooooo happy that he is in the game.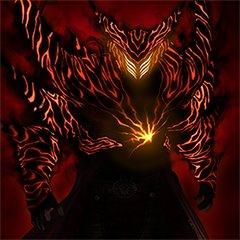 Offline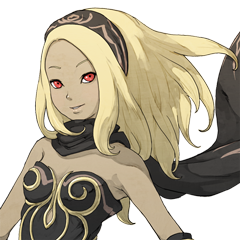 Offline
Re: Who is your favorite video game character?
Re: Who is your favorite video game character?
Now, this list is not going to be exclusive if the character is not listed. This could be because I couldn't think of the character at the time, or because I just didn't have enough time to think of him. Nor is it in any particular order.
Prince Laharl (obviously v)- I liked his character development a lot, and it wasn't so forced like some of the later game's characters. The normal ending was actually my favorite (even if the good ending was preferred for happy endings sakes) because of this. Though... Whenever he shows up in a later game he's suddenly being juvenile again... Which is frustrating. This is why I mean Laharl from Disgaea: Hour of Darkness and none of the others (cannot speak for AoD, as I do not have a psp to see what changed).
Prince of Persia- He is a really well done character (even if he resets in the second game, but being hunted by an unstoppable force that only cares for killing you for two years might make you a bit on edge...). There is even the bonus of you getting to see more of his development than a lot of other characters, rather than just playing and then *snap* developed character
Cole Macgrath- The good ending for InFamous 2... there.
Ezio- Yes, I do like him, even if the parkour in the game can get annoying when it launches you in the direction your analog stick is not actually poining.
Old Dante- Yes, I do make a distinction for a reason. And really, the main focus for this purpose is DMC 3, so yeah. (As for new Dante, No, his personality is NOT the same...) He's not necessarily an extroadinary character, but he is a good one.
Jak- Well, this character was almost iffy because it seemed sometimes he was being cross with other characters for no reason, and sometimes it seemed like his character development cycled back and forth, but then I guess that this could be attributed to the whole being both light and dark thing. At least he had development in the third game, unlike in the second.
Yuri Hyuga- To explain this one would take a little while, but I will say he does have his fair share of character development.
iffy category:
Ratchet- Well, he doesn't really seem to have that much character development other than becoming more patient as time went on. Despite this patience, he still rushes into things, so it's debatable whether it's actually patience or just him not being so short tempered. Then again, I only played the original, going commando, up your arsenal, and a crack in time, so hey.
Sly Cooper- While his games are fun, and he does seem to be an admirable person, I never saw any character development from him. Though, I have only played the first two games...
Fei Fong Wong- Yeah, I put him in the iffy category. Sure, I understand that he needs to mourn those he has lost after the stuff that keeps happening, but he tends to not get out of his depression for a little too long. It is great that he decides that instead of brooding he should contine to fight for everyone he cares about and will rush off to save others... but this is taken to too much of an extreme. He even goes to help save the entire city of people that tried to stab him in the back (for reasons that will not be spoiled).
Like I said earlier, this list is not exclusive. I cannot remember every character from every game I have played, and there are plenty of other good characters. Also, if it seems any particular character's explanation is off, that may be because they might have been added just before I typed this and so I rushed those ones.
---------------------------------------------------------------------------------------------------------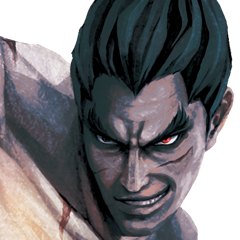 Offline