Reply
Topic Options
Mark Topic as New

Mark Topic as Read

Float this Topic to the Top

Bookmark

Subscribe
Nov 22, 2006
---

SalvatorLeone wrote:

My parents said i could get a PS3 or a Wii and a 360. What should i do?

---
ps3 and xbox 360!
XBL Gamertag: AAABattery Syphon Filter LS: kishou
¤ø"¸¨°º¤ø"¸ ¸"ø¤º°¨¸"ø¤º°¨
¨°º¤ø"¸ Legend ¸"ø¤º°¨
¸"ø¤º°¨ Bob Marley ``°º¤ø"¸
¸"ø¤º ``°º¤ø"¸ ¤ø"¸¨°º¤ø"¸¸"
Tyrone Biggums: "That's impossible Ronda, how can you sleep if you high on crack? Chinese riddle for you."
Nov 22, 2006
Personally, as great as the PS3 sounds, I would get the Wii and the 360. There is a lot more variety in that deal. Yes, I want a PS3, but I can't afford it. I don't particularly want a 360, but I'm a huge Nintendo fan, and that's the one I want. However, it just seems a better deal to get two systems instead of one.
It really depends on where your favorite games are.
Now that I think about it, that's actually a pretty hard decision. Because you'll have to buy the accessories for whatever system you get, and having two systems will make that pricier.
Here is what I would do. I would ask just for the Wii, and save the remaining money and start working on a PS3 fund. It'll be a while before they are accessible anyway. If you have a job, start budgeting for it.
That's what I would do. You should rate the systems in the order you want them, and try to come up with the best way from there.
SocomMaster11~
Last Guardian
Registered: 01/26/2006
Offline
13470 posts
MarioBrosCom
Treasure Hunter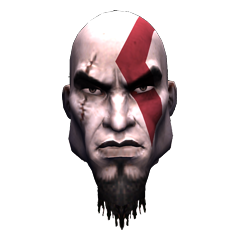 Registered: 10/10/2005
Offline
5297 posts
Nov 22, 2006
Get a PS3, if you can. You can always save up to buy the less expensive ones later... so the PS3 is the smarter choice, especially if they are going to pay all of the money for the system. To choose otherwise in that instance, you would essentially be losing free money...