Reply
Topic Options
Mark Topic as New

Mark Topic as Read

Float this Topic to the Top

Bookmark

Subscribe
Highlighted
What's your selection for the Best/Worst movie of 2012?
4 replies 98 views Edited Jan 7, 2013
Seen a little? Seen a lot? Want to get in the spirit of the Oscars and pick out what's hot? Then come on down to Burger Ted's... err, this thread and say which movies you liked during the year of 2012. What did you love? What did you hate? Which movies were the unforgettable ones and those you'd lock up tightly in your mind's sealed off basement?
In order to help jog your memory, Mark Wahlberg starred in Contraband. There was a time when the director of Finding Nemo put out a new live-action hero in John Carter. Frankenweenie, Hotel Transylvania, and Brave were a few of the well-known animated features. Cloud Atlas also saw the return of the Wachowski brothers in the director's chair. So, have any of these films done their job at entertaining last year? Have any of them failed? Go ahead and name your picks!
Re: What's your selection for the Best/Worst movie of 2012?
Jan 7, 2013
Best? Hmm...I enjoyed quite a few this year to various degrees: The Avengers, Underworld: Awakening, Prometheus, Dredd, Looper and a few others that escape me at the moment. Loved Avengers the most though with seeing all the Marvel buildup payoff.
Worst, Resident Evil: Retribution and Battleship come to mind. RE:R...good God was this movie just horrible. I've kind of enjoyed the others (mainly 1-2, don't remember much of 3, 4 is eh) but this one is just a wreck IMO. And the ending to set up the next film? I'm hoping this was just that, getting the setup out of the way but lol @ Wesker. Battleship on the other hand was just as ridiculous as the idea of making a movie about a board game and tossing in aliens.
turbodieseltruck
Lombax Warrior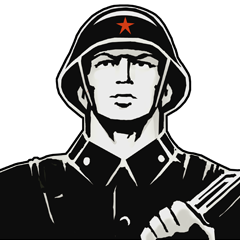 Registered: 02/02/2012
Offline
103 posts
Re: What's your selection for the Best/Worst movie of 2012?
Jan 7, 2013
Sinister and Looper were two of my favorites, Sinister is by far one of the scariest movies Ive ever seen mainly becuase of the footage on the tapes. Prometheus was probably one of the biggest letdowns, I like the movie, it wasnt bad but I just expected it to have more action. Cabin in The Woods was unexpectedly good also.
Best - Sinister
Worst - Twilight Breaking Dawn


PSN - Vallez93
Re: What's your selection for the Best/Worst movie of 2012?
Jan 7, 2013
I agree with you on The Avengers being one of the more enjoyable films for the year. It's the first and so far only time I've spent money on a seat for D-Box. Though I wouldn't say it was the best film of the year, it was one of the better experiences I've had all year.
Resident Evil: Retribution and Battleship are two movies I'm still waiting to catch up on. The first two Resident Evils I also liked (more so the first one). The third was kind of forgettable, while the fourth was just awful. I'm not expecting this fifth one to be better, but I'm sure I'll get around to watching it eventually just as I have with the other ones.
For my worst pick I would probably say that The Babymakers is the stench of rotted filth. Absolutely rancid, this film had nothing to offer in the way of comedy or about anything else the film was trying for. The sad part is that the movie comes from Jay Chandrasekhar, director of Super Troopers (a great film). Ghost Rider: Spirit of Vengeance is another foul creature that had brought a new low to comic book movies. It was sickening suffering through the first Ghost Rider, but this one only managed to top off the pile of puke in case anyone wants some.
Aside from The Avengers, another likeable movie was that of Man on a Ledge. Normally I'm not much of a Sam Worthington fan, but this one has a cast you can appreciate and a story that stays interesting throughout. Safe, with Jason Statham, also did a decent job of pulling together another action-packed movie with him in it. My favorite for the year though was none other than The Hobbit: An Unexpected Journey. While the movie didn't exactly grab me in the previews, I went against my instincts and went to see it anyway. The story, the writing, the visuals, the sounds... everything is profoundly inspired, just like much of Peter Jackson's works over the years. If you want to see a great beginning before The Lord of the Rings ever started, this is it.
Re: What's your selection for the Best/Worst movie of 2012?
Jan 7, 2013
Sinister was pretty good and generally creepy when they started revealing the truths behind the tapes (the 'lawnmower' one caught me off guard).
I enjoyed Prometheus although I know a lot of people didn't and I think part of the reason is due to how it was talked about leading up to the release. One foot in the door about it being an Alien prequel, another foot out saying it's not/just set in the same universe. Execution was rough but I don't hate it like a lot of people seem to and I'm looking forward to the sequel as I want to see where they go with it. I think some people also expected a bit more with the Space Jockey/Engineer story finally getting some details and walked away disappointed.
Ugh, Ghost Rider...Nick Cage shouldn't have been cast and with all the reboots and such going around, Sony should have done that and actually gone for a more serious tone. I've caught bits and pieces of it on STARZ and it just seems like a big mistake. I did think their reboot/reimagining with the Amazing Spider-Man was good. I liked Andrew Garfield as Peter (more than Tobey) and Emma Stone was great. The fight scenes were well done/what you'd expect of Spidey although I think the Lizard design could have been looked at. Looking forward to the sequel though with Electro (played by Jamie Foxx) and seeing where they go with villains since the original trilogy has already tackled certain ones.
Oh, another one that I'd put in the 'Worst' category would probably be Expendables 2. I like the all star cast of action heroes (adding JVD, Norris and Arnold & Willis in a bigger way) but the movie itself just seemed 'eh' compared to the first. I think Expendables 3 has already been confirmed and Jackie Chan is on his way in. Kind of wish they'd get The Rock in on these.
I've been meaning to check out The Hobbit but I was watching LotR:RotK recently and remembered how much I loathe the Hobbit stuff in the movies. Like, if there was a version of the movies with the Hobbit stuff stripped out, I'd be golden.