Reply
Topic Options
Mark Topic as New

Mark Topic as Read

Float this Topic to the Top

Bookmark

Subscribe
Highlighted
What are your biggest dissapointments with ps3?
19 replies 229 views Edited Mar 2, 2013
With the ps4 coming closer I keep looking back and reflecting on how much better ps3 could have been. It started with e3 2006 when they showed a preview of the getaway 3 which happened to be one of my favorite series' on ps2. This isnt sonys fault but it was scrapped along with eight days for the ridiculous game called eyepet!!! some cutsy nonsense that probably gets old in about five minutes. This is a sic reminder that its not all about making me happy its just about making money. Also shadow of the colossus and ico were two of the greats on ps2 and when I saw the preview of the last guardian I was ecstatic but once again my hopes were crushed. I don't know if its officially cancelled but it doesnt look like its going to see the light of day. And really the existence of the move controller makes me cringe. I don't care what anyone says, to me it just looks like a gimmick and a pitiful move to compete with the wii which I hate. Like why not just focus on making the best games. Sure it was fun for a little while using it with first person shooters but after a few days I went back to a normal controller. uhg another reminder thats its all about money. of course taking away backward compatability was a huge blow but I understand that its not cheap And we never got the software update that allowed for listening to mp3s during any game like the other box. I sometimes listen to hour long podcasts and other audios off the internet during madden so with the ability to go into the browser and download mp3s this would have been awesome. I don't know if its a hardware issue or if m$ holds the rights but if I cant listen to my own mp3s during anygame on ps4 im gonna be uber **bleep**. And we never got cross game chat which wasnt a huge deal to me cuz everyone i know happens to have the other box anyway. Still it would have been nice to see sony bundle a cheap headset with the console to ecourage people online to wear one. Well I have high hopes for ps4 but these are just a few things i was dissapointed with on ps3. What are yours???????
Re: What are your biggest dissapointments with ps3?
Mar 2, 2013
I think when we first bought our own PS3 back then, we had more dissapaoimtents. Yeah, I loved the backward compactivity, but I only used two games that were under PS2 when I had the older PS3 model. When I look at the PS3 now, I don't really see any dissapaoimtemnts. I do see SCE making very lame adjucts to the firmware here and there or even screwing up the PS Store when it was percretly fine in the first place.
I think the PS3 is going to be at a decent stand point for the next 2-4 years without a doubt. Not to mention SCE keeps producing new models like every 6 odd months lol
Re: What are your biggest dissapointments with ps3?
Mar 2, 2013
Oh and twisted metal was garbage. I mean it was ok but I was expecting the controls to.be better like motorstorm with guns but they kept the same over the top unrealistic physics making it kinda lame I think. And oh yea the ps store. It wasn't great before but I wish they would give us the option to go back to the way it was.
Re: What are your biggest dissapointments with ps3?
Mar 2, 2013
YLOD: It was a slap to the face of phat PS3 owners. No warranty, you had the choice of sending it in and paying I think $200 or something. Or buy a slim PS3 that had the warranty option.
Controller: Annoying trigger buttons. It bothers me so much when using Hulu or Netflix. The buttons would activate everytime I place the controller down. And they break easily. Six axis, was a joke. That gimmick didn't last long.
B/C: People claim that B/c is useless. But I think that's just blind fanboy talk. I had the 80GB model with full B/C and used it a lot. Because I had a lot of PS2 games that I never got the chance to finish 10 years ago. I believe Sony stripped this feature because they wanted to milk out as much money possible from PS2 consoles.
Delays: During the phat PS3 days, the only worthy exclusive we had was MGS4. Uncharted 1, Resistance 1 and Heavenly Sword was pretty good, but not great imo. GT5 took ages to release. Delay after delay. And they charged us $39.99 for a demo lol. But as of today, I admit PS3 has all the cool games now. I barely touch the 360 anymore. Thank you "Ni No Kuni" lol.
Playstation Home: Lol, there's a whole section on this forum w/ countless threads that explain this one.
I Only Post Everything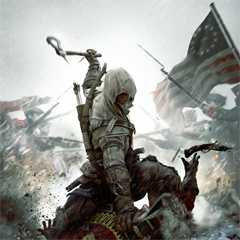 Registered: 08/28/2009
Offline
1362 posts
Re: What are your biggest dissapointments with ps3?
Mar 2, 2013
Honestly my biggest problem was just the fact that many games had a required install. And not a small one either. Hell, Gran Turismo 5's optional install that I just did took around 15 minutes, was huge, I think like 6-8 GB and I don't really even notice a difference in load times.
Hopefully the PS4 won't need the installs.
Re: What are your biggest dissapointments with ps3?
Mar 3, 2013
Well I can't mention games because Sony really don't have control over how developers wanna make there games.
That aside I really love the PS3 till this day. Bought the Metal Gear Solid bundle and still going strong.
My 1 and only truly complaint is:
Can't download updates in the background or pause them, and restart them another day.
I made this, want one for yourself? PM me
Re: What are your biggest dissapointments with ps3?
Mar 3, 2013
Backward compatibility is useless because there are so many good games and trophies and need more time to finish. Headset and face time is not suitable in our time unless its your close friend or family you playing or talking with. I don't use my ps eye to chat. PS3 is not a real console. It's just a tester because HD TV and blu ray is new and expensive. PS4 is $439.99 and $539.99 I think I saw it @ ign or other gaming site interview with Sony guys. PS4 wil gonna make you camp cause nextbox is dead with a service charge and red light of death.
Uncharted Territory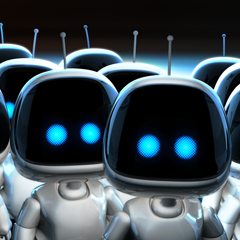 Registered: 06/21/2008
Offline
1419 posts
Hekseville Citizen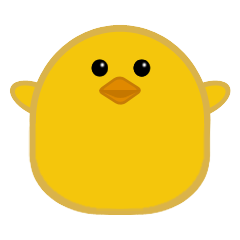 Registered: 06/26/2011
Offline
281 posts
Re: What are your biggest dissapointments with ps3?
Mar 3, 2013
Download Speed- It may be my problem.
Online store- Could have a larger selection.
Only can log into one person, unless the game allows you to.
Platinum Trophies: Saints Row: The Third, Assassins Creed II, Sleeping Dogs
What I'm working on: Metro Last Light
Re: What are your biggest dissapointments with ps3?
[ Edited ]
Mar 4, 2013
My biggest dissapointments with PS3 are:
The PS3 browser, it can't go to many sites and other sites the PS3 browser freezes on it.
Removal of PS2 backwards compatibility. As a long time Playstation fan, I have a ton of PS2 games. Now I gotta plug in my PS2 if I want to play them
Few RPGs on PS3. The PS2 was an "RPG" machine, PS3 has way less RPGs.
Movies in the Playstation Store. If you "Buy" a movie in the Playstation Store, you can't redownload the movie if you delete it like you can with a game. If your PS3 dies, all the Playstation Store movies you "Own", will die with it.
Here's symbols to copy & paste into your friends list comment. ℡ № ª
⇒⇔ ¹ ² ³ ® ™ ‰ © ½ ¼ ¾ ←↑→↓ψ † ‡ ※♪♭♯★ ☆▲▼△▽◆ ◇ ○ ◎ ● ■ □ 回 〓 √∞♂♀ 웃 유
Ω ①②③④⑤⑥⑦⑧⑨⑩⑪⑫⑬⑭⑮⑯⑰⑱⑲⑳ ㎎ ㎏ ㎜ ㎝ ㎞ ㎡ ㏄ ≒ Æ æ η α β ε α₩£ ≡ » « ¶ † εïз ∵
∴ #'〈 〉《 》「」『 』【 】〔 〕ミ 彡 ッ シ!#@ $ %
&()*+,-./0123456789:;<=>?ABCDEFGHIJKLMNOPQRSTUVWXYZabcdefghijklmnopqrstuvwxyz[\
]^_`{|}~¢£ㄻ ㄼ ㄽ ㄾ ㄿ ㅁ ㅂ ㅄ ㅅ ㅆ ㅇ ㅈ ㅊ ㅋ ㅌ ㅍ ㅎㄱ 을 ㄺ卍∃⊥ ∀ Ξ Σ Π 文 ≒≠ ≡≦
≧ⅠⅡⅢ Ⅳ Ⅴ Ⅵ Ⅶ Ⅷ Ⅸ Ⅹ ⅰ ⅱ ⅲ ⅳ ⅴ ⅵ ⅶ ⅷ ⅸ ⅹ¬ ̄ ±∂∩∀∇∠∧∨∩∪∫∬⊂⊃⊥⊿⌒─│┌┐└┘├┤┬┴┼─
━│┃┌┏ ┐┓└┗ ┘┛├┝┠┣ ┤┥┨┫┬ ┯ ┰ ┳ ┴ ┷ ┸ ┻ ┼ ┿ ╂ ╋