Reply
Topic Options
Mark Topic as New

Mark Topic as Read

Float this Topic to the Top

Bookmark

Subscribe
Highlighted
US unemployment rate falls in September
22 replies 200 views Edited Oct 5, 2012
For BBC: http://www.bbc.com/news/business-19845234
The US unemployment rate fell last month to its lowest rate since January 2009, figures from the Department of Labor have shown, surprising analysts who had been expecting a small rise.
Last month's rate came in at 7.8%, down from 8.1% in August.
The latest numbers also showed that the US economy added a further 114,000 jobs in September, beating expectations.
The presidential candidates sparred over the data, which is seen as a key issue for November's elections.
A senior Obama administration official, Alan Krueger, chairman of the Council of Economic Advisers, said it was "critical that we continue the policies that are building an economy that works for the middle class".
But Republican presidential nominee Mitt Romney said that an unemployment rate of 7.8% "is not what a real recovery looks like".
When joblessness was last this low, President Barack Obama was about to take office.
'Mixed picture'
Economist Sean Incremona of New York-based company 4Cast said the latest data showed that the US economy remained subdued.
"Generally, we are still seeing a mixed underlying picture that is neither too impressive nor terrible," he said.
Fellow economist, Omer Esiner, of Rhode Island-based Commonwealth Foreign Exchange, was more upbeat.
"The headline of the day is clearly the drop in the unemployment rate, which was a big surprise," he said.
"There is something in these numbers for everyone. The rise in the participation rate shows somewhat of a real improvement in the labour market."
Jack Welch, the former CEO of General Electric, caused a stir when he appeared to suggest the figures had been massaged.
He tweeted: "Unbelievable jobs numbers... these Chicago guys will do anything... can't debate so change numbers", in a reference to the Obama campaign, which is based in the Illinois city.
His message was picked up by Republicans and conservative commentators, prompting a swift reaction from Democrats.
Austan Goolsbee, an Obama economic adviser, responded directly to Mr Welch, tweeting, "Love ya Jack but here you've lost your mind".
'Insulted'
US Labor Secretary Hilda Solis said it was "ludicrous" to think the statistics could have been manipulated.
Speaking to CNBC News, she said: "I'm insulted when I hear that because we have a very professional civil service."
The latest official data showed that the construction sector added 5,000 jobs last month, while the number of people working in government jobs rose by 10,000.
However, the biggest gain was record in the healthcare sector, which added 44,000 jobs in September.
The Labor Department also used the release of the September data to revise up how many new jobs were created in both July and August. It said that 86,000 more jobs than first calculated were added across the two months.
Separate official figures released at the end of last month revised down by how much the US economy had grown between April and June.
Gross domestic product (GDP) in the second quarter grew at an annualised rate of 1.3%, down from the previous estimate of 1.7%.
Analyst Ron Florance, managing director of Wells Fargo Private Bank, said that the latest data continued the "trajectory" of a weak US jobs market.
"We continue to increase jobs but not at a rate that is fast enough to significantly change the unemployment picture for American workers," he said.
Re: US unemployment rate falls in September
Oct 5, 2012
Customer Service - 1-800-345-SONY (7669)
Account & billing Support -1-877-971-SONY (7669)
Available Mon to Fri 8am - 8pm PST
Live Chat Available Mon-Sat 6am-10pm PST & Sun 6am-8pm PST
Re: US unemployment rate falls in September
Oct 5, 2012
---

BRIT-KO wrote:


---
I second that.
If you set actual employment back to its numbers in 2008, the effective unemployment today,would indeed be 11%.
Truth be told, people have run out of unemployment benefits and some have stopped looking for jobs all together, there are not that many.
Unemployment numbers are generated by the number of applicants, and current beneficiaries of the assistance. If recipients drop off because of exhausted allotment, then the "number" goes down. Additionally, new hire numbers increase, as college students vacate their positions to return to school. Those positions get filled with non college workers, so they drop off as well. Again, the "number" goes down. Does the situation improve? No.
Spin, Spin, Spin.... If you spin fast enough, you may become dizzy.
Moble
Re: US unemployment rate falls in September
Oct 5, 2012
Do you remember that line?
"It's the economy, stupid!"
That's the statement that James Carville made famous in explaining how Bill Clinton was to win re-election in 1996 – by focusing on the economy like a laser beam.
Something tells me that line can only backfire against the man Carville and Clinton both support for re-election in 2012.
The numbers don't just tell the story – they scream it, as a WND investigative story showed a few days ago. Very little analysis is needed here. Just look at the charts and graphs.
Numbers don't lie.
Here are some of the highlights – or, should I say, lowlights of Obamanomics:
In 2009, real median household income was $52,195, according to the Census Bureau's annual survey. Last year it dropped to $50,054 – the lowest level since 1989. When it comes to pay raises, those Americans who are working aren't just running in place, they're going backward – by decades.
In January 2009, the jobless rate was 7.8 percent. Last month, unemployment stood at an even higher 8.1 percent, marking the 43rd consecutive month above 8 percent – the longest stretch since the Depression.
In Obama's first year in office, the share of impoverished Americans stood at 14.3 percent, the Census says. In 2011, the poverty rate climbed to 15.0 percent – the highest in almost two decades. The share of African-Americans in poverty was nearly double that level.
In January 2009, the federal budget gap was reported to be $485 billion. Last month the deficit increased $191 billion to $1.16 trillion – topping $1 trillion for the fourth straight year. At 10 percent of the economy, it's the highest level of red ink since World War II. As the president was speaking at the Democratic National Committee, the gross national debt hit an all-time high of $16 trillion – an amount roughly equal to the size of the entire Gross Domestic Product.
Lets stop blaming a predecessor, and take some accountability.
Moble
THEGREENSKEEPER
Umbrella Scientist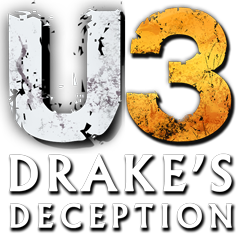 Registered: 01/05/2008
Offline
13552 posts
Re: US unemployment rate falls in September
Oct 5, 2012
Two people I know that were laid off from there jobs two years ago ( they worked at the same plant ) finally got different jobs last week. They tried and tried and went to many job interviews with no luck until now. But I still know a few people that can't find a job they want or need to support their family. Times are tough and I never believe what the politicians say. Bunch of lying, two faced hypocrites.
Re: US unemployment rate falls in September
Oct 6, 2012
The whole thing is just an estimate on the amount of data they have. They obviously can't count the amount of people that has and does not have a job in the country.
DrGadget
Welcoming Committee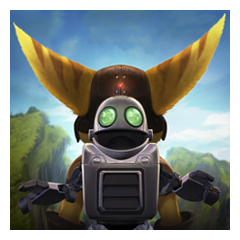 Registered: 01/19/2004
Online
37683 posts
Re: US unemployment rate falls in September
Oct 6, 2012
1. Under Bush, unemplyment peaked at about 6.5%. Obama promised it would go above 8% unless he acted with immediate and gigantic spending. It's been above 8% for his whole term in office so far, just now coming back to a rate that is "reasonable fail" as opposed to "epic fail".
2. This extra spending was supposed to be a one time "temporary" spending measure. Spending levels have remained ridiculously high ever since. Trillion dollar deficits every year like clockwork, while Obama says he cut 4 trillion from the budget. No, you really haven't. And we're about to hit that pesky debt ceiling again. Any attempts to cut spending below the "new normal", and actually make Obama's promise of temporary surge spending be the truth, are met with accusations of trying to fire teachers, firemen, and police. It's always teachers, firement, and police.
a. This tells me that Obama is far more concerned about increasing spending and the national debt than he is about telling the truth.
b. His actions scream from the rooftops that he can't be trusted.
c. The federal government has no business hiring teachers, firemen, and police in the first place. The 10th Amendment states quite clearly that any powere not enummerated to the federal government in the Constitution are reserved for the People and the States. States can hire teachers, firemen, and police. Private organizations can do the same. But as you will see in the next point, this administration cares nothing about the law or the Constitution.
3. In order to even pretend you cut 4 trillion from the budget, there has to be a budget. There has not been any budget whatsoever since 2009. They keep getting stalled in the Senate for some unknown reason (Democrat obstructionism). Obama's own party voted against the Obama budget he proposed. It got a whopping total of zero votes in the Senate. Folks, this is a federal requirement. By law, there must be a federal budget every year. It's in the Constitution. One of the two major parties simply quit trying to maintain the thinest pretense that they care about laws or the Constitution.
4. During the Obama administration, there has not been a single day where the American work force was as large as it was on the last day of the Bush administration. We have a shrinking workforce. Even during the Jimmy Carter years, that didn't happen. Meanwhile, Jimmy Carter v 2.0 is going around bragging about how many jobs he "saved or created". We have a net deficit of several million jobs compared to where we were projected to be when Bush took office.
5. Don't forget that the unemployment numbers, as well as the economic growth numbers, are subject to revision and correction every month. This latest figure might not be the final number.
6. Many less-educated people who are unemployed will focus on this number alone and think the economy is actually improving in a substantial way. This includes the people who have given up completely in trying to find a job. These people will probably believe the incredible media spin and think the economy is actually fixed. Also look at the Dow Jones reaching higher ground today. By listening to the Media, the economy is fixed. The people who are unemplyed and have given up may be convinced to go out and try one last time to find a job. They won't find any jobs of course. This will mean they will be counted in next month's unemployment numbers. Expect a sharp upturn by this time next month. If a third of the unreported unemployed try to find jobs, there will be about a 1.5% spike in the unemployment number. So even assuming that the economy improves a little and the number should have been 7.5% next month, these extra people trying to find jobs will push it back up around 9%.
7. The intense Media spin on how great the economy suddenly is, could backfire by this time next month, just days before the general election. Expect them to downplay the new higher number or say it in passing. Since it's bad news for Obama, they won't focus on it with anywhere near the laser intensity with which they are focusing on this number today.
8. In any real sense, 7.8% is a lousy unemployment rate. It's nothing to brag about. It's a national tragedy that this is being seen as good news. It's really not. Have we been brought so low that it seems like a good number? That would be like California celebrating $4.00 gas again as a "low price" since they are now paying about $5.50 in many places. $4.00 a gallon is not a bargain. But when you've been taking it on the chin for so long, it almost seems like one. It's like being happy that someone smashed your toe with a hammer because he was about to stab you in the leg instead and that would be even worse. 7.8% still sucks. It's just the rest of the Obama administration's performance has been so very miserable on job creation that it seems good by comparison.
9. Any other President could have done better than this. Every other President has. This is the single worst performance ever. His bragging about jobs "saved or created" is meaningless because there's no way to count jobs that were saved based on what he did as opposed to what John McCain would have done if he won in 2008. It's completely immeasurable. The term "jobs saved or created" might sound good to the simpleton, but it's actually about as meaningless as George Bush Sr. blathering about his "thousand points of light". Yeah, let's get right on that George. The only difference is that "jobs saved or created" sounds more like a real thing than "a thousand points of light", whatever that was supposed to be. Seriously, did anyone anywhere vote for George Bush Sr. because they wanted a thousand points of light? What a goofy thing to say.
10. Obama doesn't believe for a second that anyone could have done better than he has. He really believes his own spin that he saved us all from something much worse. He'll probably want to build a statue of himself as the only person who ever achieved 7.8% unemployment. He's like that.
11. The Media are trumpeting 7.8% unemployment as if it were a miracle, but they demonized George W. Bush when it peaked at 6.5% or so under his administration. Clearly, nobody else "could do worse" than that, Bush must be the worst President ever, etc. If Bush had let the unemplyment rate go the whole way up to 7.8% do you really think the Media would have hailed it as a success, claimed he was a financial genius, told us nobody else could have done better under the circumstances, or blamed it all on Bill Clinton's supposed mistakes years before? Not bloody likely.
Re: US unemployment rate falls in September
[ Edited ]
Oct 6, 2012
---

DrGadget wrote:


1. Under Bush, unemplyment peaked at about 6.5%. Obama promised it would go above 8% unless he acted with immediate and gigantic spending. It's been above 8% for his whole term in office so far, just now coming back to a rate that is "reasonable fail" as opposed to "epic fail".

-

3. In order to even pretend you cut 4 trillion from the budget, there has to be a budget. There has not been any budget whatsoever since 2009. They keep getting stalled in the Senate for some unknown reason (Democrat obstructionism). Obama's own party voted against the Obama budget he proposed. It got a whopping total of zero votes in the Senate. Folks, this is a federal requirement. By law, there must be a federal budget every year. It's in the Constitution. One of the two major parties simply quit trying to maintain the thinest pretense that they care about laws or the Constitution.

-

-

-

-

-

-

11. The Media are trumpeting 7.8% unemployment as if it were a miracle, but they demonized George W. Bush when it peaked at 6.5% or so under his administration. Clearly, nobody else "could do worse" than that, Bush must be the worst President ever, etc. If Bush had let the unemplyment rate go the whole way up to 7.8% do you really think the Media would have hailed it as a success, claimed he was a financial genius, told us nobody else could have done better under the circumstances, or blamed it all on Bill Clinton's supposed mistakes years before? Not bloody likely.

---
Nuff Said. Huzzah DrGadget
Moble