Reply
Topic Options
Mark Topic as New

Mark Topic as Read

Float this Topic to the Top

Bookmark

Subscribe
Highlighted
|+| Thread of resources v1.8 |+|
161 replies 80 views Edited Mar 26, 2007
This is the new thread of pc resources. ( old one was on old OT )
- feel free to suggest programs or sites.
but please give a link, name of program, and short description of what it does. or i will not add it.

- dont give links to inappropriate sites or go too off topic, i dont think anyone wants this locked ; )
- i wont change the update # for only 1 or 2 links, thats why i usually wait for a few more to be posted before i update.
- if you have any questions or suggestions about the
thread in general
, how it's run, updating, etc... feel free to send me a pm.
- PSPFourLife should be the only one "bumping" this thread
- if i missed something please pm me
well those are the basic things to know
i suggest bookmarking this and look for updates. you can see if there was an update by looking at the title. ( v#.## )
---
computer maintenance
---
ad-aware se
- keep spyware off your computer with this free program
windows live onecare
- scan and remove viruses, back up files, defragment your hd, get important updates, and remove unnecessary files from your computer.
avg
- avg antivirus free edition
spybot, s&d
- spybot search and destroy
spyware blaster
- blocks MOST spyware...
zonealarm
- basically a firewall
restoration
- permently delete, or recover files that have been deleted
Ccleaner
- removes unused and temporary files from your system, allowing it to run faster and more efficiently
registry mech
- faster, smoother computer (trial)(click for more info)
boot and nuke
- wipe out your hd
Kill Disk
- also wipe your hd
dustbuster
- delete extra "junk" ogg your hd. i.e. temporary internet files
100downloads.com
- Top-100 essential downloads of free software & freeware for Windows XP
psu calculator
- calculate how much power you need for your system
Ati tool
-
an overclocking utility designed for ATI video cards.

Coolbits
- A hack for NVidia only cards to overclock the easiest way and/or to check on speeds of the card.
Memtest
- advanced memory diagnostic tool. test your RAM
Avast! AntiVirus
- self explanatory
SuperPi - Run the 32M test to test the stability of you overclock. If for any reason it crashes or you get an error message, you are not stable!
---
computer themes
---
windowsblinds
- change your taskbar, menus, and window themes ( trial ) |
kol's vista theme
|
icon packager
- change your icon themes ( trial )
wallpapers
-
more wallpapers
- deviant art wallpapers
desktop changer
- set to change desktops at certain times ( every hour, day, 12 hours, etc )
mac dock
- get a dock for your pc desktop
object dock
- also gives you a mac dock on your pc
wincustamize
- for other theme programs
yahoo widgets
- Bring life to your desktop with fun, stylish, and useful Yahoo! Widgets.
interfacelift
- change theme, background and more!
rk launcher
- another program to put a dock on your pc
shapeshifter
- themes for MACs
vista sidebar
- a vista sidebar if you dont have the real thing
firefox themes
firefox extensions
_____________________________________________
more wallpapers
http://www.topwalls.com/
http://www.backgroundsarchive.com/desktop/
http://www.digitalblasphemy.com/dbhome.shtml
http://www.gamewallpapers.com/
http://interfacelift.com/wallpaper/index.php?sort=date
---
for psp

---
psp video 9
- converts movies and downloads to psp
psp updates
- psp news and programs
backgrounds
- psp backgrounds ( 2.0 + only )
pgp skins
- logitech play gear pocket skins (
new
)
system update
- check for latest updates
sony connect
- for psp movies
pspware
- Sync your music, movies and photos and back up your game saves with ease using PSPWare. ( trial )
gta cheat device
- edison carters cheat device ( direct download ) |
pimp my garage
- for use with edison carters cheat device
pspupdates.qj.net
- psp updates
---
photoshop

---
cs2 tryout
- 30 day photoshop CS2 trial
brushes
tutorials
- a lot of sites so i just gave one link to all of them
goodtutorials
- photoshop tutorials
gimp
-
free
photoshop alternitive
---
hosting
---
photobucket
- up to 1 mb ( 1024 kb ) an upload
imageshack
- up to 1024 kb an upload
sixpop
- easy image uploading
tinypic
- free image hosting, smaller url
netfirms
- web hosting
50webs
- web hosting
geocities
- web hosting (if you're already signed up for yahoo, use your yahoo username + PW to sign in)
---
web browsers

---
firefox
- the best IMO free web browser out there.
opera
- opera web browser... " simply the best internet experience "
K-meleon
- a free web browser that runs off of Mozilla's rendering engine. It is lightweight and customizable.
---
entertainment/media
---
pandora
- listen to music
itunes
- similar to windows media. you can listen to online radio stations for free. burn / rip cd's, buy music and put it on your ipod
video.google.com
- users submitted videos...
youtube
- user submitted videos
guba.com
- videos
www.imdb.com
- info on movies and tv
---
funny sites, games

---
megagames.com
addictinggames.com
ytmnd
- "your the man now dog" a site full of pages where there's a .gif with music added
www.wimp.com
- your average site full of funny videos
http://www.newgrounds.com
http://www.mofunzone.com
http://www.miniclip.com
http://www.armorgames.com
http://www.crazymonkeygames.com
http://www.xgenstudios.com/
_______________________________________________
web comics
http://www.penny-arcade.com/
http://www.ctrlaltdel-online.com/index.php
http://www.duelinganalogs.com/?date=2006-02-15
http://www.little-gamers.com/
http://www.explosm.net/comics/487/
http://vgcats.com/
http://www.zeldacomic.net/
http://www.pvponline.com/
http://www.reallifecomics.com/
http://www.skush.com/rpgtv/?strip=47
http://www.gucomics.com/archives/view.php?cdate=20060426
__________________________________________________
____
---
forum resources

---
the free pc games thread
computer hacking station
the one and only post your pics thread
the one and only post your desktop thread
new user's guide
The one and only pictures thread
Detailed Build a PC Guide (13 steps).
Big book of resources
( signature scratchpad )
---
Gaming related
---
http://www.ign.com/
http://www.gamespot.com/index.html
http://www.1up.com/
http://www.gamespy.com/
http://www.gamefaqs.com
Blogs:
http://engadget.com/
http://www.joystiq.com/
http://www.kotaku.com/
just for the PSP
http://pspupdates.qj.net/index.php
---
search engines ( or sites with genral info, dictionary, encyclopedia, etc )
---
wikipedia

http://www.yahoo.com/
http://www.google.com/
http://webcrawler.com/
- the best search engines put together
http://www.netscape.com/
http://www.myway.com/
- no banners or pop-ups
---
miscellaneous

---
winrar
- un"zip" files that end in .rar with this program
winzip
- compress and unzip files with this program
7 - zip
- compressing , uncompressing files ( and more )
download.com
- a lot of downloads
portableapps
- portable applications
Marathon
- (click for info)
JustZIPit
- free, fast, but pretty basic zipping and unzipping software
windows plugins
-

PeerGuardian 2
- the safest and easiest way to protect your privacy on P2P.
TCP optimizer
- Windows program that provides an intuitive interface for tuning and optimizing your Internet connection. ( direct download )
flash-gear.com
- flash tools
webopedia.com/
- dictionary for computer terms
w3schools.com
- site for learning html
www.snopes.com
- info and facts on urban legends
Intellicast's weather Radar
- radar loop for weather
http://www.facebook.com
Mirc
- "most popular Internet Relay Chat client on the web." (shareware; download link on left of page)
blog sites -
http://www.myspace.com
http://www.friendster.com
http://www.xanga.com
http://www.facebook.com
to make your computer run faster by closing background programs :

crtl + alt + delete > processes tab > click the "user name" tab > close anything running with your username next to it except explorer.exe or taskmgr.exe >close task manager ( ctrl + alt + delete window ). this works until you restart the computer or reopen the closed programs.
>>start > run > type msconfig > "OK" > startup tab > click "disable all" > services tab > check the box next to "hide all microsoft services" > click disable all > click "OK" > restart if you choose to. this lasts until you go back into msconfig and choose normal startup
---

Credits - PSPFourLife, and anyone else who contributed...
Message Edited by socomplayer8 on
03-26-2007
05:38 PM
Treasure Hunter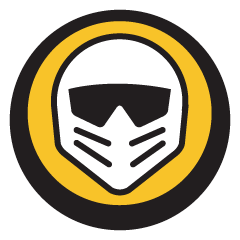 Registered: 04/30/2005
Offline
8950 posts
Treasure Hunter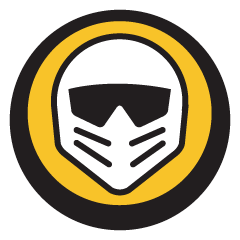 Registered: 04/30/2005
Offline
8950 posts