Reply
Topic Options
Mark Topic as New

Mark Topic as Read

Float this Topic to the Top

Bookmark

Subscribe
Re: Thinking about trading in my 360 for a PS3.
---

Clinton514 wrote:

---

Burned with desire wrote:



---

Advent_cloud wrote:


---

Trance__Kuja wrote:

---

Advent_cloud wrote:

o yea 2 words

halo 3

---

I dont see whats so good about Halo anyway's. I was playing Co-op mode with my brother and he kept falling asleep thanks to his medication and we never ended up passing Halo 2.

I recon BLACK is easily the best shooter game.

---

oh yea xbox has halo graw a.nd now gow nintendo has mario zelda and metriod. sony has nothing




---


lol it must be years of being non Sony fan have done to you Only stupid can deny Sony has no games,they own the best games ever made. Thus, they suceedded with PS1 and PS2.


---

Don't mind that kid. The other night he made a thread claiming that the movie Pitch Black ripped off Gears of War.

---
wow first gears of war ripped of pitch black. also like sony using home to rip-off nintendos miis. so all in 1 ps3 is trash and you should keep your 360
Albanian_Killa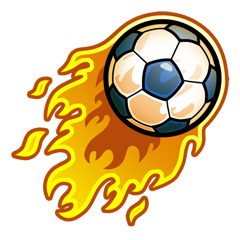 Offline
Re: Thinking about trading in my 360 for a PS3.
I reccomend selling all your XBOX 360 stuff on eBay instead of stores like GameStop or EBGames. I've had a PLAYSTATION 3 since launch and it has never crapped out on me. It never overheats. It will soon bring amazing updates such as HOME, etc. Don't forget, online gaming is FREE and there is no lag. It's a great service and you don't have to buy a specific headset to chat. You can buy a $30 BlueTooth Headset which is cheaper, and better since it uses BlueTooth Technology.